Swiss, German drugmakers join U.S. price freeze
By John Miller ZURICH (Reuters) - European drugmakers Roche, Bayer and Merck KGaA became the latest companies to freeze prices in the United States for the rest of 2018 following criticism by President Donald Trump over the cost of medicine. Roche did boost U.S.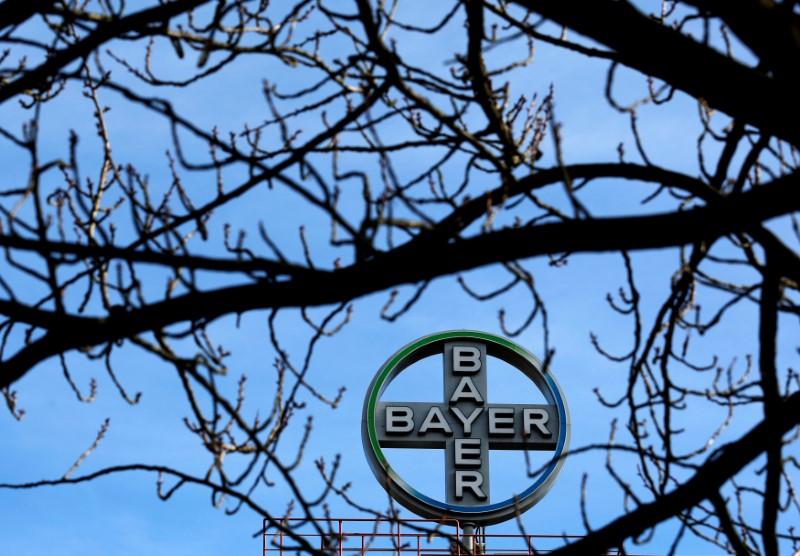 By John Miller
ZURICH (Reuters) - European drugmakers Roche, Bayer and Merck KGaA became the latest companies to freeze prices in the United States for the rest of 2018 following criticism by President Donald Trump over the cost of medicine.
Roche did boost U.S. prices for nine key drugs by an average of 3 percent on July 1, but said it would hold off additional increases as discussions with the Trump administration continue over a longer-term solution to containing healthcare costs.
The European announcements on Friday follow similar moves from Novartis, Pfizer and U.S. drugmaker Merck.
Some analysts doubted such freezes would have much overall impact, however, since the companies' pledges may take them out of Trump's immediate firing line while still leaving leeway to resume increases in 2019.
Trump made lowering prescription drug prices a top 2016 presidential campaign issue and has criticised drugmakers for raising prices, saying in a tweet this month that they "should be ashamed".
"Last week on July 11, we communicated to the U.S. Department of Health and Human Services (HHS) that we will not be taking any price increases for the remainder of the year," Switzerland's Roche said in a statement on Friday.
"We take decisions related to the prices of our medicines very seriously and our commitment to patient access and investment in future breakthroughs are reflected in our actions."
Germany's Merck KGaA also relented to pressure.
"We make our own independent pricing decisions and currently plan no price increases in the U.S. for the remainder of 2018," the company said in an emailed statement.
Germany's Bayer said it had also told U.S. health ministry officials that it will not raise prices this year.
THE BIG FREEZE
Novartis Chief Executive Vas Narasimhan called off price hikes in June, and this week cited the "dynamic environment" in the U.S. in tackling drug costs as a reason.
Trump called Pfizer's boss, CEO Ian Read, after his company raised prices on July 1. The U.S. drugmaker reversed course after the president complained its hike was interfering with his administration's drug pricing plan.
Trump, who has accused drugmakers of "getting away with murder", thanked Novartis and Pfizer in a tweet this week.
Unlike Pfizer, however, Roche said it has no plans to reverse the hikes it already implemented on its cancer portfolio in the United States, including its new immunotherapy Tecentriq, as well as its $21 billion per year trio, Rituxan, Avastin and Herceptin.
"At this time, we do not have plans to make additional changes," a Roche spokesman said.
New Jersey-based Merck & Co. announced price cuts on Thursday to some of its medicines, including a hepatitis C treatment and six medicines, though the overall impact may be muted since affected medicines have tiny market shares.
It also said it would not increase the average net price of other medicines in its portfolio of products by more than the inflation rate annually.
HIGH-COST TREATMENT
Merck's $13,500-per-month immunotherapy Keytruda was not on its list of drugs targeted for price cuts. Keytruda is on track to top $18 billion in sales come 2024, according to Thomson Reuters estimates, based on analyst forecasts.
With numbers like that, Zuercher Kantonalbank analyst Michael Nawrath said, many drugmakers can afford to take a temporary breather on boosting prices.
"Why risk what happened to Pfizer and get caught up in the eye of the storm?" Nawrath said. "This is basically lip service. And if it's not, why not pledge to do it for longer, especially since this is already one of the most profitable industries?"
Roche said it is already taking measures to help control costs, saying its last seven new medicines were priced at a discount to rivals' existing drugs.
In 2017 it priced Ocrevus at $65,000 annually, undercutting German rival Merck KGaA's Rebif by a quarter even though Ocrevus beat Rebif in a trial. [https://reut.rs/2uBLGnC]
"We recently priced ... Hemlibra at less than half the cost of the standard treatment for hemophilia A with inhibitors," Roche said in its statement, adding that what was really needed were "long-term, system-wide solutions that lower costs, while sustaining scientific innovation."
Hemlibra's list price for the first year of treatment is $482,000.
Trump has vowed to target middlemen in the drug industry - an apparent reference to health insurers and pharmacy benefit managers - but has retreated from ideas like letting the government's Medicare plan for older Americans negotiate prices directly with drugmakers or allowing imports of cheaper drugs.
(Reporting by John Miller; additional reporting by Patricia Weiss in Frankfurt; Editing by Keith Weir and Louise Heavens)
This story has not been edited by Firstpost staff and is generated by auto-feed.
Find latest and upcoming tech gadgets online on Tech2 Gadgets. Get technology news, gadgets reviews & ratings. Popular gadgets including laptop, tablet and mobile specifications, features, prices, comparison.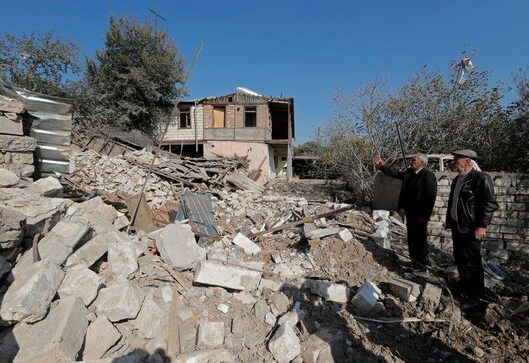 World
By Nailia Bagirova and Nvard Hovhannisyan BAKU/YEREVAN (Reuters) - Hopes of a humanitarian ceasefire ending fighting over Nagorno-Karabakh sank on Thursday as the death toll mounted and Armenia and Azerbaijan accused each other of launching new attacks.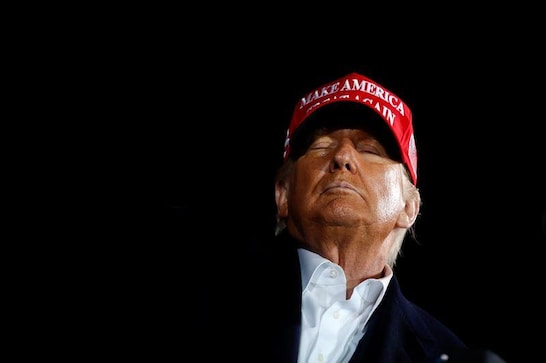 World
(Reuters) - Twitter Inc on Thursday temporarily restricted U.S. President Donald Trump's election campaign account from tweeting, saying a video from the account about Democratic presidential candidate Joe Biden's son violated its rules. The video posted by the @TeamTrump account referred to a New York Post story from Wednesday that contained alleged details of Hunter Biden's business dealings with a Ukrainian energy company and said the former vice president had met with an adviser of the company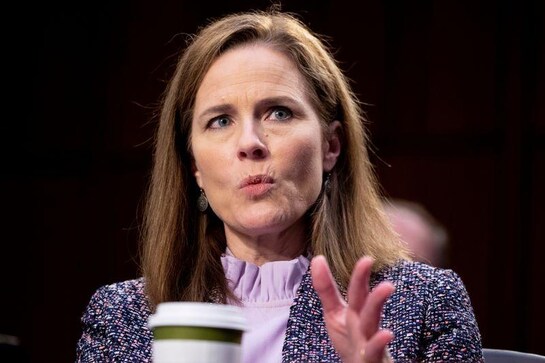 World
By Andrew Chung, Patricia Zengerle and Lawrence Hurley WASHINGTON (Reuters) - The Republican-led U.S.