Sushil Modi replaces Nirmala Sitharaman as head of Group of Ministers on IGST settlement
Bihar deputy chief minister Sushil Modi will be the convener of a Group of Ministers on Integrated Goods and Services Tax (IGST) replacing Finance Minister Nirmala Sitharaman, GST Council sources said on Tuesday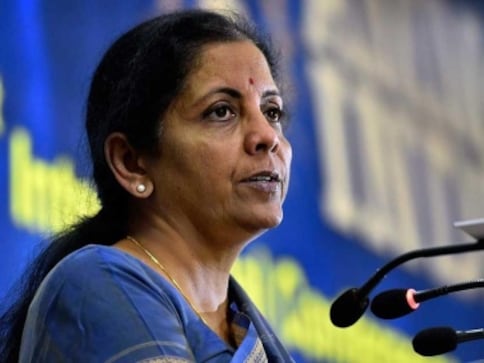 Sitharaman was inadvertently mentioned as the convenor of the panel set up to discuss issues relating to IGST

Since the Union Finance Minister is the chairperson of the GST Council, she could not have headed the panel

A modification has been made late Tuesday evening to the constitution of GoM on IGST making Sushil Modi its convener
New Delhi: Bihar deputy chief minister Sushil Modi will be the convener of a Group of Ministers on Integrated Goods and Services Tax (IGST) replacing Finance Minister Nirmala Sitharaman, GST Council sources said on Tuesday.
Sitharaman was inadvertently mentioned as the convenor of the panel set up to discuss issues relating to IGST after she had a meeting with Punjab, Madhya Pradesh and Rajasthan finance ministers and deputy chief ministers of Delhi and Puducherry on 4 December, they said.
Since the Union Finance Minister is the chairperson of the GST Council, she could not have headed the panel, they said.
The GoM will deliberate on IGST issues of the states and submit its recommendations to Sitharaman.
A modification has been made late Tuesday evening to the constitution of GoM on IGST making Sushil Modi its convener, they said.
Last week, finance ministers and representatives of opposition-ruled states met Sitharaman and expressed their concern over delay in release of GST compensation which has put them in an acute financial position.
The finance ministers of Delhi, Punjab, Puducherry and Madhya Pradesh and representatives of Kerala, Rajasthan and Chhattisgarh attended the meeting over the delay in payment of compensation.
Business
The finance minister would take stock of credit growth, asset quality, and business growth plan of banks, sources said, adding non-performing assets (NPAs) of Rs 100 crore and the recovery status would also be discussed
India
Haryana, Karnataka, Punjab and Tamil Nadu are the other states categorised as top achievers based on the implementation of the business reform action plan 2020, as per a report released by Finance Minister Nirmala Sitharaman.
Business
The rupee breached Rs 79 per dollar for the first time ever on Wednesday and has also hit a series of lifetime lows this month