Surprise! Army canteens post better profit than domestic retail giants in fiscal 2015
On the sales front too, CSD did better, clocking revenue of Rs 13,709 crore, marginally trailing Future Group and Reliance Retail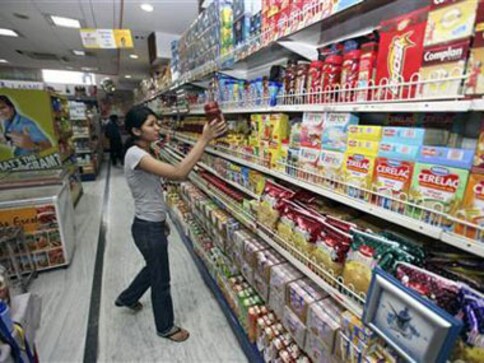 India's retail chain industry is dominated by some of the corporate world's big names such as Kishor Biyani's Future Retail, Reliance Retail, Aditya Birla's More and Shoppers Stop etc. among others.
But despite their improving sales and steadily rising profits over the last few years, their bottomlines have still lagged the country's defence canteen stores.
According to a report in the Times of India, these army canteens are the most profitable retail chain in India.
For the fiscal year 2014-15, the Canteen Stores Department (CSD), mainly a not-for-profit organisation, clocked a profit of Rs 236 crore. As against this, Avenue Supermart that operates D'Mart stores made a profit of Rs 211 crore that year, while Future Retail registered Rs 153 crore and Reliance Retail Rs 159 crore, respectively, the report said.
"CSD is definitely a critical channel. While we are not as focussed as we should be, there is a lot to be done to increase its contribution to our overall sales," ToI report said quoting Krishna Rao, deputy marketing manager at Parle Products.
On the sales front too, CSD did better, clocking revenue of Rs 13,709 crore, marginally trailing Future Group and Reliance Retail, it said.
These CSD outlets comprising of 3,901 units has 600 suppliers provide numerous products including toiletries and cosmetics, household goods, footwear and accessories, food items, stationery, electronics and consumer durables, liquor and vehicles.
How are these CSD's making profits
Despite being a not-for-profit organisation, these Canteen Stores Department make large profits as the government waives a substantial amount of taxes.
Of the total sales, liquor contributes 26 percent, toiletries account for 23 percent, while automobile and white goods represent 20 percent, the report said.
However, the big question is whether these defence canteen stores be able to maintain their profit levels going ahead, especially given the growing influence of several e-commerce companies, which are offering deep discounts on number of products.
The report already suggests that markets like Punjab, Uttar Pradesh, Bihar and Jharkhand which used to report big army canteen demand, have progressively reduced with the emergence of strong ecommerce and retailers.