Suresh Prabhu has made the best of a bad situation: India should just forget about WTO and focus on FTAs
Suresh Prabhu is in a position to say that he did not allow any negative outcome for India. Politically, that is important. Sometimes a no deal is better than a raw deal.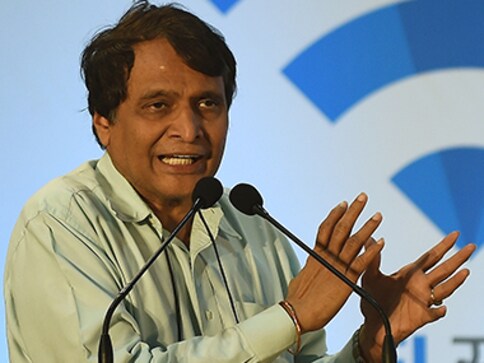 So finally, the only gain from the 11th ministerial of the World Trade Organisation (WTO) was that neither the trade regime nor the Doha Round was formally buried at Buenos Aires. The ministerial ended without a declaration being adopted. This is only the second time this has happened in World Trade Organisation (WTO) history – the last was at the Seattle ministerial in 1999, and that too was because of irreconcilable differences.
The Doha Round is dead in all but name. It went into coma soon after it was born in 2001 and, despite some small bits of progress now and then, it has not moved very much in the past 16 years. As for the WTO itself, notwithstanding all the post-ministerial platitudes about work continuing, it's relevance has come into question once again.
If the lack of a declaration at Seattle did not mean the end of the WTO in 1999, why should it raise doubts about its relevance in 2017?
Because, in 1999 and for close to a decade after, the United States was still invested in the WTO. It is not any more. The disinterest that started during the Obama Administration is now, under the Trump Administration, open hostility. Its obdurate stand on the draft ministerial declaration (reaffirming the centrality of the WTO and the continuation of the Doha Round, the aggressive opening remarks of the United States Trade Representative (USTR) and his departure from the ministerial a day before it was to end drives this home. And there is no getting away from one fact: It is not possible to negotiate global trading rules without the active involvement of the United States, which still wields enormous clout in the global economy.
That member countries agreed to continue working on a host of issues means little. Director General Roberto Azevedo said in his closing speech: "People want to get back to work and make further progress to meet the new deadline. But even here, mindsets will need to change if we are to advance (emphasis added)." Moments earlier, he called for the need for "some real soul searching" and, in terms of progress, he said "we have gained a greater understanding of each other's positions and concerns." But that's a bit like running in the same place.
Coming specifically to India, commerce minister Suresh Prabhu returns with little in terms of concrete gains. There has been no permanent solution to the issue of public stockholding and no movement on a special safeguard mechanism in agriculture as well as reduction of agricultural subsidies by developed countries. Work on these will continue. But he will be in a position to say that he did not allow any negative outcome for India. Politically, that is important. Sometimes a no deal is better than a raw deal.
Was Prabhu too strident in demanding a permanent solution to the public stockholding for food security problem? Especially since, before he left, he sounded realistic on the issue, saying the peace clause was, in effect, a permanent one and it suited India just fine. Indeed, the existing peace clause works for India. It, in effect, says that public stockholdings of food up to 10 percent of the value of production of specific items is allowed (the 10 per cent ceiling is for each item, and not overall for all agricultural production). Anything above this can invite challenge by other countries. India's public stockholdings are way, way below this limit – 5 percent in the case of rice and zero per cent in the case of wheat. The only catch is that the peace clause applies only to items that were part of public stockholding at the time of the Bali ministerial.
Now, there is no denying that the way the food security programme is implemented in India does not benefit either the farmer or the below poverty line consumer hugely. There is a compelling case for a complete overhaul, especially through cash transfers, regardless of WTO obligations (cash transfers will, incidentally, be WTO compliant). But, would remaining content with the peace clause in perpetuity and not insisting on a permanent solution that improves on it have got India gains in other areas of interest? Initial reports from Buenos Aires indicate that the developed countries were not willing to make big concessions on issues like a special safeguard mechanism and a substantial reduction in their agricultural subsidies or even on fisheries subsidies.
Could India have used the permanent solution bargaining chip to keep e-commerce and other new, non-trade, issues like investment facilitation out of the negotiating agenda? A gain that is only a stalling operation may not have earned Prabhu or this government any brownie points back home. It would have been seen as frittering away of one of the few bargaining chips India had. And that would have been terrible optics for this government, already facing flak on agricultural distress and food security as well as growing unemployment. Even if these problems had not been there, no commerce minister could have come back with little to show for throwing away a trump card.
For someone following the ministerial from India, it is not clear how effective Team India was. Was it seen as obstructionist, as the negotiating teams under Murasoli Maran, Arun Jaitley and Kamal Nath had? Or did the fact that the ministerial concluded without a declaration mean that the developed countries just gave India and the developing world a big ignore? And did Team India just make the best of a bad situation?
As far as domestic politics goes, it would make sense for Prabhu to play the hero who stood firm to protect the country's interests and who positioned India as the voice of the developing nations. As Jaitley once told journalists who had covered the Hong Kong ministerial in 2005, returning as a villain from an international stage ensures a hero's welcome on the domestic stage.
But after having done all that, he and this government should get realistic and start (a) working on domestic reforms to make Indian exports more competitive and, (b) working on bilateral and regional trade agreements. Forget the WTO; it is not going to yield very much.