Sure, Modi's 1 year has got green shoots holding up but there are problems looming
The Modi government can take heart over better numbers but rejoicing over these should not lead complacency
Speaking to the Indian community in China on Saturday, Prime Minister Narendra Modi said that when he came to power exactly a year back, people started singing dukh bhare beete re bhaiya (for those unfamiliar with Hindi film music that is the famous song from Mother India).
That may be a bit of typical Modi overstatement, but there's no getting away from the fact that this time last year the Indian economy was certainly down in the dumps.
Hardly any economic indicator held out any hope - factories were under-producing, exports were sluggish, inflation was stubbornly refusing to be tamed, investments were not happening. (The revision in growth figures thanks to a changed methodology came six months later.)
Armed with dismal data, Narendra Modi rode to power with the promise to change all this – to bring achche din to everyone almost overnight. One year later, what is the story that the very data that Modi used to his advantage tell?
There's certainly partially good news on the inflation front. At 4.87 per cent in April, consumer price index (CPI) inflation is almost half of what it was in April 2014 (8.48 per cent). Food inflation (which has been fuelling overall inflation) too is considerably lower at 5.11 per cent in April against 9.21 per cent last year.
The wholesale price index (WPI) inflation has been in the negative zone for six months straight now, but there may be some not-so-good news lurking there.
What's the story behind the retail inflation decline? It has two tracks – government action and favourable circumstances - and both are equally responsible for the way the story has played out.
Tackling inflation was the Modi government's top priority soon after taking over. A series of steps were taken in the first few months – minimum support price (MSP) hikes were kept subdued; states were discouraged from announcing bonuses over the MSP; the Food Corporation of India (FCI) procured only as much was needed for the buffer stock and welfare programmes, including the National Food Security Act; 5 million tonnes of grain were released in the open market.
In addition, there was an attempt to tackle price spikes caused by sudden shortages - export restrictions were imposed on some commodities; the minimum export price on onions was doubled; states were extended a line of credit to import pulses and edible oil; fruits and vegetable were de-listed from the Agricultural Produce and Marketing Committee (APMC) Act, potatoes and onions were brought under the Essential Services Maintenance Act (ESMA) and stockholding limits imposed; there was a crackdown on hoarders. (Actually the utility and effectiveness of the last three measures is doubtful, but the government took these steps in the belief that they would help so let's give it credit for that.)
Complementing this was developments in the world market. Fuel prices fell pretty steeply, as did commodity prices. The decline was particularly noticeable in the price of edible oil, which India imports in huge quantities.
Could the Modi government have scripted the inflation success story without this favourable scenario? No. Would the global situation alone have had an impact on inflation without the steps the government took? The answer to that too is no.
Just as it would be wrong for the government to take sole credit for declining inflation, so it would be uncharitable to say it was only because of external circumstances.
The steady decline in wholesale inflation every month since November has been higher than in each previous month, according to India Ratings. The Modi government may want to go to town over this but perhaps it should not.
While much of this is because of softening global oil and commodity prices, the decline in inflation in manufactured goods since July 2014 is a worrying sign. It is an indication of falling demand, excess capacity and declining pricing power of manufacturers and this could put pressure on corporate bottomlines.
It is also an indication that all is not well with the manufacturing sector, despite the Modi government focussing on it in a big way. So what's happening there?
Certainly India's factories are producing more than they did last year. The manufacturing sector logged a 2.3 percent growth in 2014-15 against a decline of 0.1 percent in 2013-14 and growth has been consistently in the positive zone since October.
The green shoots, which stubbornly refused to oblige the UPA, have emerged and are managing to hold up.
However, the figures on consumer goods show that people are just not spending – the decline in 2014-15, at minus 3.5 percent, was higher than in 2013-14 (minus 2.8 per cent). The consumer durables segment has been in the negative zone through 2014-15 and even the non-durables segment has been in the doldrums. This ties in with the manufacturing inflation figures to show lack of demand.
External demand does not seem to be making up – exports declined 1.23 per cent in 2014-15 and 13.9 per cent in April. Data on the core sector is also not very encouraging. Growth in 2014-15 was 3.5 per cent, lower than the 2013-14 figure of 4.2 per cent.
All this could mean investments may not pick up soon. The capital goods sector has done quite well (6.2 per cent growth in 2014-15 against minus 3.6 per cent in 2013-14) but, as India Ratings notes, this may not indicate a turnaround in the investment cycle.
It cites two reasons – the contraction in the consumer durables and Reserve Bank of India data which shows capacity utilisation at 71.7 per cent. Indeed, even the figures on gross fixed capital formation (GFCF) – a measure of investment - in 2014-15 are not very encouraging.
GFCF has been declining quarter on quarter – 29 percent of GDP in Q1, 28.8 percent in Q2 and 27.8 percent in Q3. The advance estimates figures show that for the year as a whole GFCF, at 28.6 per cent, will be lower than in 2013-14, when it was 29.7 per cent.
Industrial revival – so necessary for the economy to grow at a healthy clip and for job generation – is likely to take a while.
So, does this mean the economic scenario is gloomy and that the Modi government has failed to deliver on this crucial front? No.
The gloom that was there a year back has decisively lifted. But it's not yet time to start celebrating or gloating. A miraculous overnight recovery was always unlikely and Modi has no one to blame but himself for making people think he could make problems disappear with one wave of a magic wand.
In any case, there are problems looming on the horizon. The unseasonal rains last month have - and the likely effect of El Nino could – hit farm output. This could affect rural incomes and, hence, rural demand (which accounts for almost half of total domestic demand).
This could also push food inflation up again, affecting overall demand as well. There's a question mark over export growth, given the still-weak global demand. Industry is still wary of investing.
The Modi government can take heart over better numbers but rejoicing over these should not lead complacency. The green shoots need to be nurtured carefully.
Subscribe to Moneycontrol Pro at ₹499 for the first year. Use code PRO499. Limited period offer. *T&C apply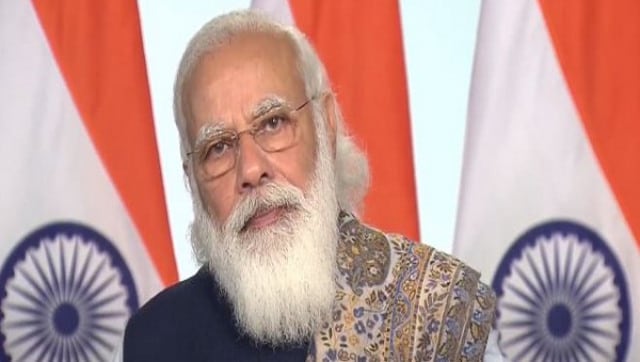 India
The prime minister told the students that with knowledge comes responsibility, and the knowledge attained was not theirs alone but a legacy for future generations
Politics
Azad's remarks come a day after he and other 'G-23' Congress leaders, pressing for a leadership change and organisational overhaul, at an event in Jammu said the party is 'weakening'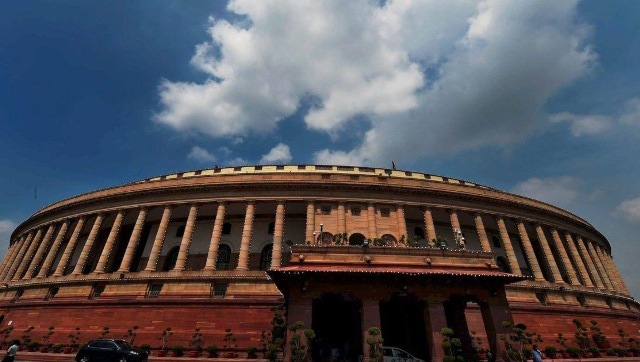 India
The report painted an overall grim picture for the principles of democracy across the world, but the alleged downturn in India's democratic values meant that now only 20 percent of the world's population lives in a liberal democracy