Supreme Court verdict on Aadhaar: Why linking bank accounts is critical for battle against black money
It is a tad curious that the Supreme Court while giving its thumbs up to linking of Aadhaar with welfare schemes has chosen to play down the importance of seeding the bank accounts of such beneficiaries with their Aadhaar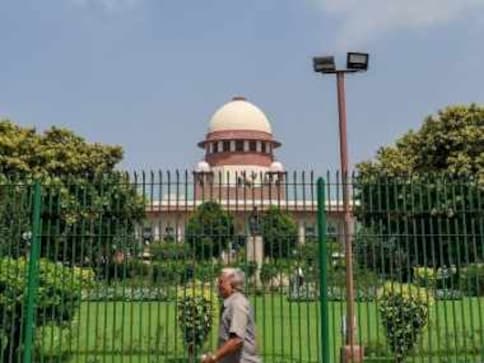 The Supreme Court verdict on 26 September 2018 upholding the constitutional validity of the biometric identification document Aadhaar, even while decrying its unnecessary ubiquitous use, has been hailed as nuanced.
The apex court has upheld Aadhaar being seeded into PAN apparently in deference to the government's stand that such seeding was necessary to oust ghost Income Tax Return filers with an eye on nil or considerably reduced tax liability made possible by splitting and splintering of income among genuine persons and their ghosts. Sadly, however, the larger message that there were a large number of ghost bank accounts before Aadhaar seeding came along has been lost on the Supreme Court which has inexplicably ruled that such seeding is not required.
There is a lot of misconception about bank deposits. It is innocently believed that deposits into a bank is an automatic proof of the money being legit. Nothing can be farther from the truth. It is this naïve or delusory belief that had spawned the view that since 99.3 percent of the demonetised notes have found their way into the banking system, the Narendra Modi government had lost its battle against black money, the prime objective of demonetisation.
Intelligent investigation by intelligent software would call the bluff of the crooks who have dared the Modi government by blithely depositing their ill-gotten wealth into bank accounts once their toils in front of the exchange counters yielded but only partial results for them. It is another matter that the investigation through the much-vaunted tax-banking software is grinding at a painfully slow pace.
In this day and age, money laundering is the biggest threat. Terrorists can be funded from both India and abroad with a click of the mouse, as it were. Indeed, anonymous deposits by known or unknown third parties has been the bane of the banking system which is why the Reserve Bank of India had mandated a few months ago that the name of the identity of the person getting a demand draft (DD) made would be revealed on the face of the DD in due course of time.
Large- scale misuse of Jan Dhan accounts in rural areas was possible thanks to the anonymity or feigned anonymity of deposits into such accounts by crooks. Had there been a requirement to disclose the identity of the depositors, their goose would have been cooked. Many of them have gotten away by hiding behind rural folks and thus laundered their ill-gotten money into proceeds of farm income. Of course, the benighted rural folks have played ball in this devious game but the point is money laundering can be foiled to a great extent by keeping track of the account holder as well as the depositor or transferor.
The tax sleuths can achieve a lot through the three-way linkage---Aadhaar-PAN-bank account seamless integration. A person's bank accounts would show up all together just by typing in his Aadhaar number. There are people who have multiple bank accounts as much for convenience as for tax evasion.
No less a person than the former finance minister P Chidambaram frowned on digital payments (through banking channels) on the ground that impostors and voyeurs would have a field day. His apprehension was if he paid his medical bills through card rather than through cash, it will leave a voyeuristic trail for the banker and the taxman as well as anyone who can hack into his Aadhaar account. It has not occurred to him that digital payments would bring into prominent relief all expenses -- genuine as well as devious. The solution against voyeurism lies in building strong privacy data rights and anti-hacking measures rather than throwing the baby with the bath water.
It is a tad curious that the Supreme Court while giving its thumbs up to linking of Aadhaar with welfare schemes has chosen to play down the importance of seeding the bank accounts of such beneficiaries with their Aadhaar given the fact that direct benefit transfer (DBT), a vital subset of such welfare schemes, is not possible without ensuring that the bank account indeed belongs to beneficiary. In other words, it is not enough to seed one's Aadhaar into one's welfare entitlement. It is also necessary to seed the bank account so that a watertight system exists to keep fake claimants at bay.
The Parliament must step in to undo this disturbing aspect of the judgment. It should not be taken as a confrontationist stance of the government because the Apex Court itself has supplied a thaw in favor of Aadhaar seeding to any area but with a proper legal backing. In other words, the apex Court's list of schemes/facilities where Aadhaar can be insisted upon is not cast in stone.
(The author is a senior columnist and tweets @smurlidharan)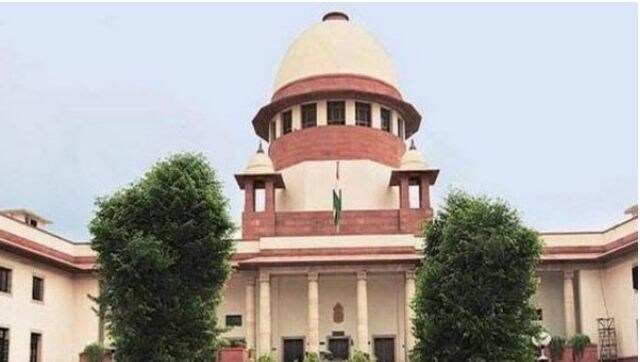 India
The Supreme Court said the distinction between married and unmarried women under the abortion laws is artificial and constitutionally unsustainable and perpetuates the stereotype that only married woman are sexually active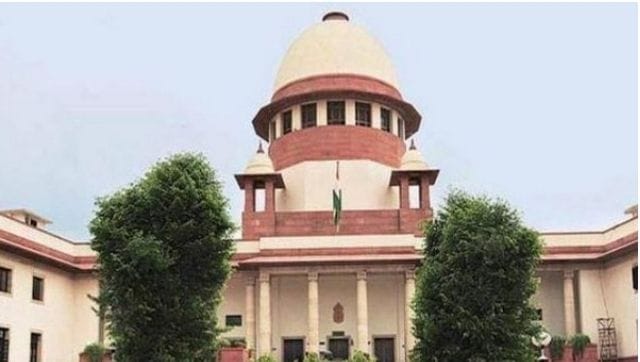 India
The five-judge bench headed by Justice D Y Chandrachud said it would commence hearing the matter on a day-to-day basis
India
Gehlot, who is also a promoter of the Ambience Mall in Gurugram, was based on a 2019 FIR of the Anti-Corruption Bureau in Jammu against his company Aman Hospitality Private limited (AHPL) and its directors for alleged money laundering