Supreme Court orders status quo on sale of assets by R-Com to Reliance Jio, posts final hearing on 5 April
The SC directed maintenance of status quo on sale of assets of Anil Ambani-led Reliance Communication to Reliance Jio on a plea of a banks' consortium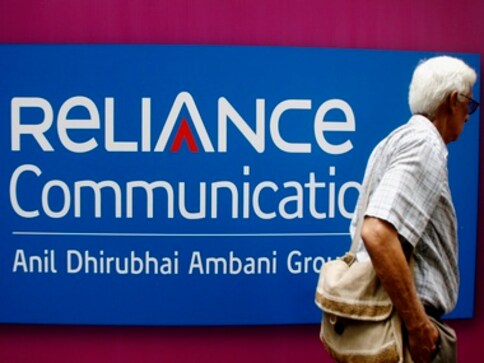 New Delhi: The Supreme Court on Thursday directed maintenance of status quo on the sale of assets of Anil Ambani-led Reliance Communication to Reliance Jio on a plea of a banks' consortium challenging a stay order of a tribunal.
The top court refused to lift the stay ordered by the arbitral tribunal and set aside the 8 March order of Bombay High Court by which R-Com's petition was dismissed.
A bench of Justices Adarsh Goel, UU Lalit and RF Nariman said "the parties are at liberty to file any affidavits/written submissions on or before 28 March, 2018. In the meanwhile, status quo be maintained by the parties".
The apex court directed the listing of the matter for final hearing on 5 April.
During the hearing, Additional Solicitor General Tushar Mehta, appearing for joint lenders forum led by State Bank of India, said they were secured lenders and their claim took precedence over others parties including the unsecured creditors.
He said the value of properties would deteriorate gradually and if the tribunal's stay was not vacated and the subsequent high court order not set aside, they would be at a loss.
Senior advocate Mukul Rohatgi, appearing for R-Com, said Swedish telecom equipment maker Ericsson, which had first approached the tribunal that restrained the sale, was an unsecured operational creditor and much lower in priority of getting the money.
He said the claims of secured financial lenders stood higher on priority as compared to Ericsson and the sale of assets was being undertaken in pursuance of the decisions of the secured financial lenders.
When the bench asked Rohatgi what was the nature of order passed by the tribunal, he replied that it was an injunction order by which sale of assets cannot proceed.
Senior advocate Ranjit Kumar, appearing for Ericsson, said if the stay order was vacated, the company would remain remedy-less and may not get its dues back.
The bench said it will hear the matter at length and asked all parties to maintain status quo till further orders.
The State Bank of India had recently moved the apex court challenging a tribunal's order which was upheld by the high court, allowing Ericsson to stake a claim on R-Com's consolidated assets.
SBI has said it had total dues worth Rs 4,027 crore against R-Com Consolidated and asserted that unsecured creditor cannot make claims over secured creditors.
Apart from SBI, 24 other Indian lenders constitute the Joint Lenders Fora, which includes BoB, BoI, Canara Bank, Central Bank of India, PNB, IDBI Bank, UCO Bank, IOB, Dena Bank, Corporation Bank, Union Bank, United Bank, LIC and Barclays Bank.
The Anil Ambani led R-Com owes Indian lenders total of Rs 42,000 crore and its consolidated assets include Reliance Communications, Reliance Infratel and Reliance Telecom.
The sale was initiated through a bidding of RCom Consolidated's assets and Reliance Jio had agreed to buy spectrum, cell towers and other infrastructure, including 1.78 lakh km of fibre optics line for Rs 17,300 crore. R-Com assets' sale to Reliance Jio was likely to be completed by 31 March.
However, Ericsson moved the arbitral tribunal and sought to restrain the sale of RCom Consolidated's assets on the ground that it had a claim of Rs 1,150 crore on the debt-ridden private telecom firm and would suffer an irretrievable injury.
On 5 March, the tribunal gave an order in favour of Ericsson and restrained the sale of R-Com assets. On 8 March, the high court dismissed RCom's appeal against the tribunal order.
(Disclosure - Reliance Industries Ltd. is the sole beneficiary of Independent Media Trust which controls Network18 Media & Investments Ltd)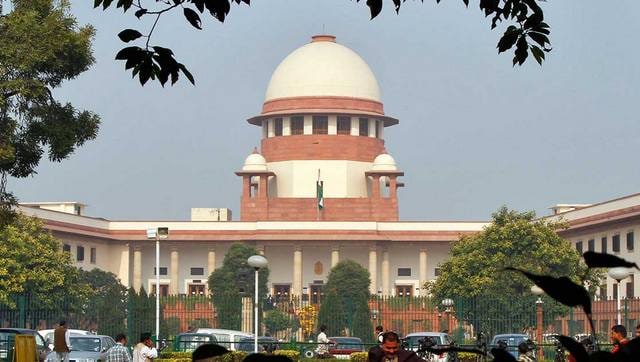 India
The suit said that as the general consent given to the central agency by the Trinamool Congress government has been withdrawn, the FIRs lodged cannot be proceeded with
Politics
The court took note of the submissions of Mukul Rohatgi, appearing for Majithia, that the plea seeking anticipatory bail plea needed urgent hearing as the accused has been facing 'political vendetta'
Business
The Supreme Court bench, which was hearing contempt petitions of home buyers, seeking refund with an interest of the amount paid to buy their flats directed the Supertech to pay the amount by 28 February