Supreme Court bans sale of BS-III vehicles from 1 Apr; Rs 12,000-cr inventory at stake
The automobile firms had told the Supreme Court yesterday that it was not possible for them to convert the existing stock of BS-III compliant two and four-wheelers to Bharat Stage-IV emission norms
India's robust automobile industry has been dealt a major body blow after the Supreme Court in its verdict today imposed a ban on sale of all the Bharat Stage 3 or BS-III compliant vehicles beginning 1 April. The apex court said that health of citizens is more important than the commercial interests of auto manufacturers.
The current unsold inventory of BS-III vehicles stands at Rs 12,000 crore, The Economic Times report says.
According to Siam data, the country has a total inventory of 8.2 lakh vehicles that are BS-III compliant. Among the vehicle categories, India has 96,000 BS-III commercial vehicles, 6 lakh two-wheelers and 40,000 three-wheelers, which could be impacted by the SC verdict.
However, India's automobile bigwigs had a mixed reaction on the Supreme Court order.
"We are shocked by the judgement. The judgement will come as a big shock to industry," said Vikram Kirloskar, Vice Chairman of Toyota Kirloskar Motor, to CNBC-TV18.
Supporting the SC order, Rajiv Bajaj, Managing Director of Bajaj Auto told CNBC-TV18, "We are delighted by the SC order on BS-III vehicle ban. We will be zero BS-111 stock by 1 April in three wheelers. This is the signal that things are changing."
Siam president Vinod Dasar said it will wait for clarification on order on registration/sale post 1 April.
The Environment Pollution Control Authority (EPCA), which had sought ban on registration of such vehicles after 1 April, said that the automobile firms were having the latest technology for a long time and they should have scaled down the production of BS-III vehicles
The automobile firms had told the Supreme Court yesterday that it was not possible for them to convert the existing stock of BS-III compliant two and four-wheelers to Bharat Stage-IV emission norms.
Solicitor General Ranjit Kumar, appearing for the Centre, had told the court that fuel for BS-IV vehicle is "much cleaner" and the oil refineries had spent around Rs 30,000 crore since 2010 to produce it.
He had said that a BS-III vehicle can run on BS-IV fuel and it is not that BS-III vehicles will become redundant because these will run on BS-IV fuel.
The apex court had earlier asked the automobile companies not to frustrate the Centre's initiative to check increasing levels of pollution by selling BS-III vehicles which are being hold in stock.
It had indicated that it will either ban registration of such vehicles or impose costs to compensate for the health hazards created by pollution.
It had said that three options were available before it.
These were either to ban registration of BS-III vehicles or allow their registration but ban plying of such vehicles in major cities or ask the companies to pay costs for creating health hazards and reimburse the Centre which spent enormous money in upgrading the fuel standard.
With PTI inputs
India
The government defended its decision to alter the paper pattern of the NEET SS 2021 exam, saying that the changes were made to ensure that seats do not go unfulfilled
India
As per the cause list uploaded on the apex court website, a three-judge bench comprising Chief Justice NV Ramana and Justices Surya Kant and Hima Kohli would hear the matter.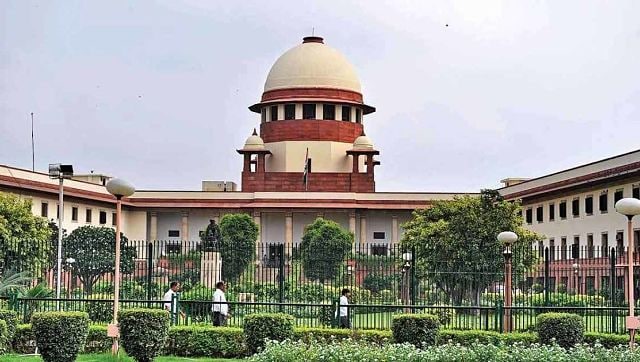 India
The top court said it is a solemn duty of a teacher to instill discipline and reprimanding a student for not being attentive, up to the mark in studies, bunking classes or not attending the school is not uncommon