Sun Pharma warns U.S. pricing pressure to hit 2019 profit
By Zeba Siddiqui (Reuters) - India's largest drugmaker Sun Pharmaceutical Industries Ltd said on Friday it expects its 2019 revenue to come in short of analysts' expectations due to pricing pressure in its main market, the United States. Makers of generic drugs have seen poor sales as uncertainty grows in the global market for copycat drugs due to rising competition and pricing scrutiny in the world's largest healthcare market. The warning compounds problems at Sun, which has been struggling to get clearance for its factories that are under U.S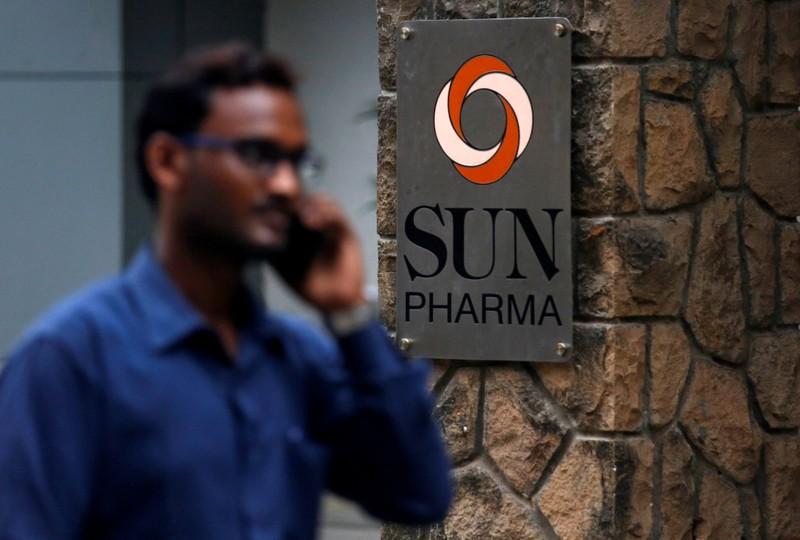 By Zeba Siddiqui
(Reuters) - India's largest drugmaker Sun Pharmaceutical Industries Ltd said on Friday it expects its 2019 revenue to come in short of analysts' expectations due to pricing pressure in its main market, the United States.
Makers of generic drugs have seen poor sales as uncertainty grows in the global market for copycat drugs due to rising competition and pricing scrutiny in the world's largest healthcare market.
The warning compounds problems at Sun, which has been struggling to get clearance for its factories that are under U.S. supply bans due to quality control failures.
It now plans to reduce its research spend on some generic drug projects that have become "unviable", Dilip Shanghvi, the company's founder and managing director, said on a conference call with analysts.
The move follows larger rival Teva Pharmaceutical Industries's statement earlier this month that it planned to reduce its U.S. generics business.
"As a large investor, I am also unhappy," said Shanghvi who, along with affiliated parties, owns a major stake in the company he founded in 1983.
"We re trying to get the (Halol) plant re-certified at the earliest. It's taking much longer," he said.
The world's fifth-largest generic medicines maker is pinning its hopes on the launch this year of three specialty drugs: Yonsa for a type of prostate cancer, another, named OTX101, to treat dry eye, and Ilumya for psoriasis.
"We want to find a new engine of growth and that is why we are investing in this," Shanghvi said, adding: "We will have to incur significant expenses for these important launches."
Thirty-six analysts polled by Reuters expect Sun's fiscal 2019 revenue to come in at 300.36 billion Indian rupees ($4.43 billion) - about 13 percent higher than the 264.89 billion rupees for 2018.
While fourth-quarter profit was better than expected, helped by an uptick in India and emerging markets, revenue in the United States, which accounts for almost 35 percent of the total, fell 3 percent, Sun said.
Rivals Dr. Reddy's Laboratories Ltd and Lupin Ltd reported weak March-quarter earnings this week, blaming pricing pressures.
($1 = 67.7800 Indian rupees)
(Reporting by Zeba Siddiqui in Mumbai and Arnab Paul in Bengaluru; Editing by Subhranshu Sahu and Louise Heavens)
This story has not been edited by Firstpost staff and is generated by auto-feed.
World
BAGHDAD (Reuters) - Rockets hit near U.S. forces and contractors in Iraq on Wednesday, including an air base north of Baghdad and a military base at Baghdad International Airport, the Iraqi army and security officials said. The army reported at least three rockets hit Balad air base, where U.S
World
By Silvia Ognibene and Silvia Aloisi FLORENCE, Italy (Reuters) -Italian police have arrested a Chinese couple accused of running a leather goods business which exploited immigrant workers it employed to make handbags for a Burberry supplier, according to an arrest warrant seen by Reuters. Tax police in Florence said in a statement that the two Chinese nationals were arrested on Wednesday as part of an investigation into alleged labour exploitation and tax fraud and that restrictive measures had been imposed on two other family members, including a ban on them leaving Italy
World
WASHINGTON (Reuters) - The United States on Wednesday blacklisted four Nicaraguans, including a daughter of President Daniel Ortega, as Washington warned it would continue to use diplomatic and economic tools against members of the leftist government engaged in repression. The U.S. State Department called on Ortega to release detained presidential candidates as well as other civil society and opposition leaders arrested over the past week in what Washington called "an increasing wave of repression." "There are costs for those who are complicit in the regime's repression.