Subramanian vs Subramanian: The new CEA shouldn't wait till he retires to speak his heart out on govt policy decisions
Interestingly, the then CEA Arvind Subramanian never even once raised an alarm in public to caution the government.
"It is unlikely that the post (of CEA) will be filled before the election (next year)," The Hindu reported on 30 September, quoting an unnamed government official. "The government is satisfied at the moment with the advisory role being fulfilled by the current officials," the official added.
Still, the government chose to rush with the appointment of Krishnamurthy Subramanian just six months ahead of 2019 Lok Sabha polls. Why? There could be two main reasons. One, even to proceed with an interim budget, the government will have to come with an economic survey which needs to be authored by the Chief Economic Advisor (CEA). Second, it got just the right man. Going by his views on issues like demonetisation and dynasty politics, Subramanian perfectly aligns with the thought process of the incumbent government. Subramanian is unlikely to make any damaging remarks to the government.
Academically, Subramanian comes with a brilliant record with a PhD from the University of Chicago-Booth School of Business under Raghuram Rajan. Unlike some of his predecessors, Subramanian is assuming office with a clear sense of what is happening on the ground. He has been teaching at Indian School of Business, Hyderabad and has been on high-powered regulatory committees and boards. His expertise on the banking industry and thrust on reform-oriented policies are widely known through his writings across platforms.
Having said, some of Subramanian's initial assessment on issues like demonetisation is questionable. After his appointment, one of his old note ban articles published in The Times of India has come up for discussion.
In the piece, written just two days after the controversial move, Subramanian called note ban a 'revolutionary' decision in India's fight against corruption. There were a few assumptions/cautions in the piece that the author used to endorse demonetisation.
Higher tax authorities and banks will ensure a system for "monitoring the monitor" over the next two months (he wrote this on 11 November, 2016) to ensure that traders of real assets do not become the conduit for unscrupulous individuals to get away.
Subramanian looked at the stock market movements post the demonetisation announcement stating that 'the stock market serves as a leading indicator of economic activity.' He pointed out that "After opening down by about 6 percent, the Nifty closed only 0.99 percent lower on Wednesday. And the stock market has been trending up on Thursday." Thus Subramanian concluded that the market is capturing the high probability that the move will be good for the economy.
Some may fear that the introduction of high denomination Rs 2,000 and Rs 500 notes may bring back black money into the system. But, this is less likely.
Now, let's do a reality check on all three. Two years after note ban and with the evidence available, one can say that Subramanian's assumptions or expectations were either too simplistic or misplaced
A) With almost entire demonetised cash returning to the banking system, it is quite evident that a sizeable chunk of black money has been converted to white during the note ban exercise. In other words, traders of real assets indeed became the conduit for unscrupulous individuals to deposit their illicit wealth. Union finance minister Arun Jaitley sought to defend demonetisation arguing that not all money deposited in banks post demonetisation is white. Authorities have not yet got a sense of who and where the black money holders are.
B) Not all economists believe that there is a direct correlation between stock market activity and real economic activity. Markets tend to ride on speculation and get easily manipulated by large foreign investors. Subramanian's assumption that the stock market is a leading indicator of economic activity doesn't prove to be right at all times. Hence, this as a reason to project the demonetisation a successful move was a far too weak assumption. Perhaps, Subramanian jumped into an early conclusion.
C) The introduction of Rs 2000 notes has not killed black money. To understand this, just look at the trends on use of black money seized in election season. It was only a few days back, former chief election commissioner, Om Prakash Rawat said that demonetisation not only failed to curb black money in elections but in some states more seizures were reported. "After demonetisation, it was thought that misuse of money during the election will be brought down. But it couldn't be proved on basis of the data of the seizures. Compared to previous elections, there were more seizures in the same states" Rawat told ANI.
Recently Uday Kotak too spoke on demonetisation saying the introduction of Rs 2000 notes was a mistake. "I think we would have had significantly better outcomes if we had just thought about simple things. If you are taking out Rs 500 and Rs 1,000 notes, why would you introduce Rs 2,000 notes?" Kotak asked while speaking at former chief economic advisor Arvind Subramanian's book launch event in New Delhi on Sunday.
In fact, Arvind Subramanian, himself too thought demonetisation was a draconian move that shocked the economy. But only that the former CEA waited comfortably till he retired from service and wrote a book to give the real advice to the government on what he thought on note ban.
Arvind Subramanian recently attacked the note ban, which he had defended for long, in harsh words. "Demonetisation was a massive, draconian, monetary shock: In one fell swoop, 86 percent of the currency in circulation was withdrawn. The real GDP growth was affected by the demonetisation. Growth had been slowing even before, but after demonetisation, the slide accelerated."
There are no two arguments that demonetisation quickened the pace of economic slowdown shaving off at least a percent from the GDP growth. It impacted the rural economy and cash-intensive industries particularly hard. At the same time, the exercise has missed some of its primary targets, such as confiscation of black money, fake notes and cash-based corruption.
But, interestingly, the then CEA Arvind Subramanian never even once raised an alarm in public to caution the government. Had he done so, probably the government could have planned the scheme better and lessen the hardships it caused in the economy.
Ironically, during his time in government as CEA, Arvind Subramanian had made a speech lecturing on the importance of government officials speaking their heart on important policy issues.
While delivering the VKRV Rao lecture in Bengaluru in May last year, Arvind  Subramanian had said, "My claim is that experts often hold back their objective assessment. Instead, they censor themselves, and in public fora are insufficiently critical and independent of officialdom — whether the officials are in Mumbai or Delhi To the extent they offer criticism, it is watered down to the point of being unidentifiable as criticism."
That was not all. Arvind  Subramanian further said in the speech, "So, before policy decisions are taken, the experts tend to express the views they think officials are likely to take. After policy actions, they try hard to endorse the decisions already taken. As a result, we in the government do not really benefit from their wisdom."
Unfortunately, Arvind Subramanian himself couldn't follow his advice for unknown reasons. But, in a way, he has passed on an important advice to his successor Krishnamurthy Subramanian: while holding an important post like that of CEA, do not hold back your objective assessment of government's policy actions, speak your heart so that government can benefit from your wisdom. That's a great tip to Krishnamurthy Subramanian, the new CEA.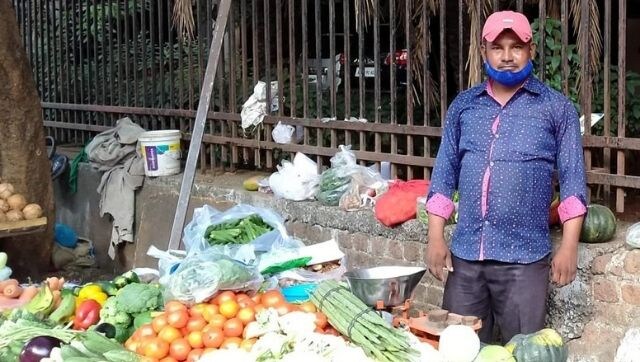 Lifestyle
Through this fortnightly column, Tales From TJ Road, Bachi Karkaria tells the story of Mumbai's metromorphosis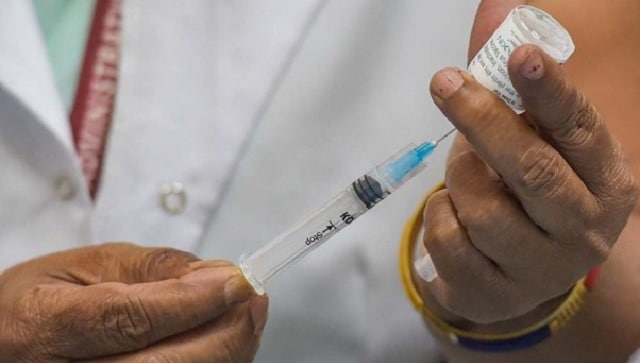 India
The vaccination process for people aged 18 to 45 years shows how the use of technology, backed by the wrong policy and implementation design can lead to large-scale exclusion
Lifestyle
As much as fashion brands remove the political edge from powerful cultural symbols, the reality will not allow for it to happen. The keffiyeh will continue to be a reminder to the world that Palestine continues to be unfree. That Palestinians exist, that they resist.