Strike enters 26th day; jewellers not to withdraw unless govt revokes 1% excise
The government move was prompted by the aim to bring the growing sector into the mainstream of economic activity by levying a tax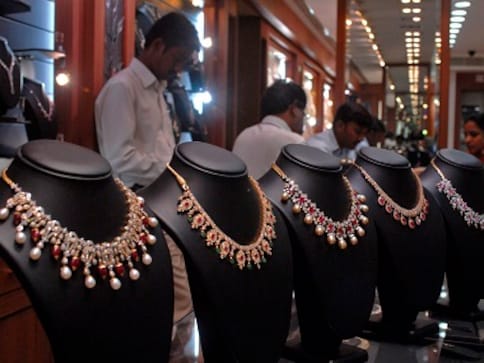 New Delhi - The Confederation of All India Traders (CAIT) and All India Bullion Jewellers and Swarnkar Federation (AIBJSF) said on Sunday that they will not withdraw their strike, which entered its 26th day, till the time the government withdraws the proposed one percent excise duty on non-silver jewellery.
In the wake of indefinite strike by jewellery trade in the country since 2 March against imposition of excise duty, the CAIT, in a a statement, said: "The basic fundamental of levying excise on jewellery trade is untenable since the finance minister in his budget speech has announced imposition of excise on manufacturing of gold & diamond whereas jewellery traders are merely the sellers and not the manufacturers."
It noted that under the Central Excise Act, there is no term like 'principal manufacturer' and as such, crafting this new term into the ambit of excise is against the provisions of the act and "a case of stretching powers to an unreasonable extent".
CAIT secretary general Praveen Khandelwal told reporters that the government should keep the decision in abeyance till the issue is resolved.
"Government should take traders into confidence and open the door for discussion on the matter. Traders are not running from paying taxes. The profit of traders are very low and one percent levy is very high," he said.
"We have been on strike for last 26 days and will continue to do so for indefinite period till the time government rolls back its decision," AIBJSF president Praveen Goel told reporters here.
He said that the worst-affected with this proposal are daily wage artisans.
Although the AIBJSF is continuing with the strike, three other associations - GJF, ABJA and GJEPC - called off the strike on March 19 following the government's assurance that there would be no harassment of traders by tax officials.
A three-member committee, headed by former chief economic adviser to the finance ministry, Ashok Lahiri, has been constituted to look into issues related to excise duty on jewellery and find a solution.
Over 300,000 jewellery shops owing allegiance to more than 300 associations across India went on strike since the excise duty announcement in the budget presented on February 29.
They have also been opposing the government rule making permanent account number (PAN) card as a mandatory proof on purchases of Rs.2 lakh and above.
The size of the gems and jewellery industry, that is still an unorganised sector, is estimated to be in the range of between Rs.2.5-3 lakh crore.
The government move was prompted by the aim to bring the growing sector into the mainstream of economic activity by levying a tax.
IANS
Budget
Stretched from the supply side in terms of rising input costs, car-makers have decided to pass on all the hike due to raised duties to consumers.
Biztech
A look at what this year's budget hit and missed.
Business
The imposition of excise duty and the introduction of the excise department have sent the trade into a panic mode