Stock Market Today LIVE Updates: Yes Bank shares jump nearly 100% in 3 days; private lender to hold press conference today
LIVE NEWS and UPDATES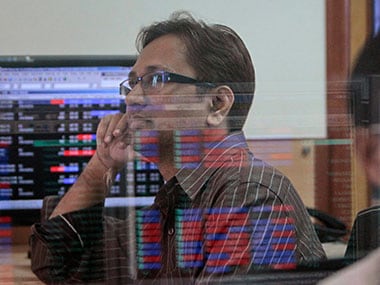 13:32 (IST)

Coronavirus to have long-term impact on economy

Firms operating in the capital markets have business continuity programmes (BCP) that ensure they are well-prepared for any short-term and localised disruption to their operations. However, the potential long-term and cross-regional nature of a coronavirus pandemic would present some particularly tough challenges, said Will Packard, Managing Principal at Capco, the global technology and management consultancy.

"BCPs typically rely on staff in other regions to provide cover for issues in a specific location, so current plans will need to be revisited. Businesses may well not be able to resort to flying in additional staff to support a sustainable response. They will need to prioritise tasks and investigate solutions such as working from home, as well as mobilising resources with line experience who are not currently working within line functions," he said.

"Current market volatility will have helped trading revenues in the short term, but an overall and more sustained depression in global economic activity will significantly impact trading volumes and M&A activity in the longer term. Firms should focus on serving existing clients and prioritising those who would suffer most harm if services are disrupted."

12:58 (IST)

Virus-hit Gulf has little room to boost revenue after oil price shock

The coronavirus outbreak and plunging crude prices are a double blow that leaves Gulf Arab governments with few options to manage fiscal stability while trying to shield their economies and defend currency pegs.

Even the largest Arab economy, Saudi Arabia, which launched a war for market share with Russia following the March 6 collapse of an output deal between OPEC and its allies that has wiped 30 percent off oil prices, will face strains.

The last oil price rout in 2014 saw the region, which relies on energy exports, slash subsidies, introduce taxes to diversify revenue sources and try to shrink lavish cradle-to-grave welfare systems and bloated public sectors.

Now, a focus on stimulating economic activity and easing the impact on their populations of the spreading coronavirus makes it difficult for the six Gulf Cooperation Council (GCC) governments to hike taxes or cut subsidies.

12:44 (IST)

Zee Entertainment clarifies on Yes Bank

Zee Ent says company has has no borrowings from Yes Bank whatsoever. And, request made by Enforcement Directorate to Subhash Chandra has no linkage to the company pic.twitter.com/vAh4yHujqT

— CNBC-TV18 (@CNBCTV18Live) March 17, 2020

12:41 (IST)

Asian stocks jittery after Wall Street plunge

Asian shares held their ground on Tuesday in a volatile session following one of Wall Street's biggest one-day routs in history as headlines about the coronavirus outbreak and its global economic impact whiplashed investor sentiment.

Financial markets cratered on Monday with the S&P 500 tumbling 12 percent, its biggest drop since "Black Monday" three decades ago, as a series of emergency central bank rate cuts globally only added to the recent sense of investor panic.

Australian shares closed 5.9% higher, to record the biggest daily percentage gain since Oct 2008, following a nearly 10% plunge on Monday. But few investors are feeling confident and uncertainty prevails.

MSCI's broadest index of Asia-Pacific shares outside Japan was flat, as was Japan's Nikkei stock index which traded either side of even through a bumpy day. South Korea's KOSPI was down 2.4 percent.

12:30 (IST)

Housing Finance Corporations to rebound in 2020-21

Housing Finance Companies (HFCs) are expected to rebound to double-digit figures in fiscal 2021 to 10-12 percent after a difficult fiscal 2020, wherein loan growth is estimated to be as low as 2 percent, said Brickwork Ratings.

Funding impairment and a slowdown in housing sales skewed demand for mortgage loans in the past 18 months.

The spurt in loan growth in the next fiscal will depend on HFCs successfully redefining their business model to include increased levels of co-lending with banks and continuing the steady pace of loan securitisation, while reducing reliance on short-term borrowings. However, asset quality and profitability will remain under pressure as the borrowing cost and credit costs rise on the back of increased delinquencies in the developer loan and loan against property (LAP) portfolios, the credit rating agency said.

12:24 (IST)

Strong inflows; higher cash levels

A lot has changed in global and Indian equity markets over the last couple of weeks, rendering in large part the mutual funds holding data of Feb'20 outdated.

However, it still is worth taking stock of the industry positioning before the crash started. Inflows into equity funds picked up sharply in the month to Rs87bn, a 15-month high. This showed up as an increase in cash levels after four months of reduction in cash holding, said Emkay Global.

12:18 (IST)

Corporate India fears coronavirus will pull down GDP by 50 bps in FY2020-21

Corporate India is expecting a 0.5 percent hit on economic growth in FY2020-21 if the coronavirus pandemic lasts longer, pushing up fiscal deficit and creating more bad loans for the bank, says an industry survey.

Care Ratings has conducted a survey on the impact of the coronavirus pandemic on the economy among over 150 CEOs, CFOs, investors, analysts and other stakeholders from manufacturing, financial services, infra, realty and services between 5 and 12 March.

According to the survey, the economic impact will be significant and long-term if the virus continues for longer.

12:16 (IST)

'Decline in oil is not purely an oversupply problem'

The decline in oil is not purely an oversupply problem, but also reflects weak global demand. Risks are mounting to global growth, including the US, Europe and China, which pose considerable risk to the oil demand dynamic, said Radhika Rao, Economist, DBS Group Research

The COVID-19 spread and resultant social distancing needs, countries under lockdown, stern travel restrictions and market turmoil has triggered supply chain disruptions, hurt service industries and hit demand. International Energy Agency (IEA) forecasts a decline in oil demand to the tune of 0.1mn barrels per day in 2020 vs 0.8mn b/d growth in 2019 (see chart). This will coincide with a surge in supply amidst OPEC+ price war, boding poorly for prices.
Stock Market Today Latest Updates: Yes Bank shares jump nearly 100% in 3 days; private lender to hold press conference today
Most Asian shares fell on Tuesday a day after Wall Street's historic market rout, with fleeting initial gains evaporating as the coronavirus remained a major risk to economic growth.
MSCI's broadest index of Asia-Pacific shares outside Japan .MIAPJ0000PUS gave up early gains to trade 0.43 percent lower. Japan's Nikkei stock index slid 2.79 percent and South Korea's KOSPI was off 3.2 percent. Australian shares were up 0.5 percent although this followed a massive plunge of almost 10 percent on Monday. US stock futures ESc1 rose 1.16 percent early in Asian trading, but these gains were not enough to ease investor concern about the continuous spread of the flu-like virus. "It's no surprise that we're seeing a bounce (in US stock futures) after the big falls on Monday," said Michael McCarthy, chief market strategist at CMC Markets in Sydney. "However, the situation continues to deteriorate on the economic front because of the virus." Gold, which is normally bought as a safe-haven, extended declines on Tuesday as some investors chose to sell whatever they could to keep their money in cash. Oil futures rebounded in Asia, but downside risks remain due to an expected slump in global energy demand and Saudi Arabia's plans to increase crude output to expand its market share. The US Federal Reserve stunned investors with another emergency rate cut on Sunday, prompting other central banks to ease policy in the biggest coordinated response since the global financial crisis more than a decade ago. Investors, however, are worried that central banks may have spent all their ammunition and that more draconian restrictions on personal movement are necessary to contain the global coronavirus outbreak.
#CNBCTV18Market | #Nikkei jumps more than 600 points, reclaims 17,000 to enter the green territory, while KOSPI still trades sharply lower#coronavirus pic.twitter.com/MmQwn3mOnP — CNBC-TV18 (@CNBCTV18Live) March 17, 2020
Financial markets cratered on Monday. The S&P 500 tumbled 12 percent, its biggest drop since "Black Monday" three decades ago, despite the Fed's surprise move late Sunday to cut interest rates to near zero, its second emergency interest rate cut in less than two weeks.
Some $2.69 trillion in market value was wiped from the S&P 500 as it suffered its third-largest daily percentage decline on record. Over the past 18 days, the benchmark index has lost $8.28 trillion.
Traders are looking ahead to data due later on Tuesday, which is forecast to show German investor sentiment tumbled in March.
The United States will also release retail sales and industrial production for February, which is unlikely to reflect the impact of the coronavirus.
Some investors say markets will not settle unless the US government announces a big fiscal spending package to match the Fed's bold actions to slash rates and keep credit markets functioning.
Others say liquidity in some financial markets is starting to fall because there's such a high degree of uncertainty, meaning even some traditional safe-havens may not be that safe.
Spot gold XAU= fell 0.29 percent to $1,509.50 per ounce.
In the currency market, the Swiss franc, another safe haven, was little changed at 0.9470 per dollar as traders pondered policymakers' next moves.
The dollar rose 0.3 percent to at 106.35 yen, recovering slightly from a 2 percent decline from the previous session as the Fed's rate rippled through financial markets.
US crude CLc1 ticked up 1.88 percent to $29.24, but even this bounce is likely to be temporary.
Saudi Aramco reiterated on Monday plans to boost output to record levels. Top global oil producers Saudi Arabia and Russia started a price war after failing to agree on a plan to curb supply.
The coming flood of supply from Saudi Arabia and other producers could result in the largest surplus of crude in history, said global information provider HIS Markit.
Updated Date: Mar 17, 2020 13:32:59 IST
Find latest and upcoming tech gadgets online on Tech2 Gadgets. Get technology news, gadgets reviews & ratings. Popular gadgets including laptop, tablet and mobile specifications, features, prices, comparison.