Sterlite Copper unit shutdown in Tamil Nadu led to Rs 20,000 crore loss to economy: CEO P Ramnath
The closure of Vedanta's Sterlite Copper has led to the rise in import of copper worth $2 billion and export loss of over $1.5 billion, Ramnath said
New Delhi: The closure of Vedanta's Sterlite Copper unit in Tamil Nadu has led to the rise in import of copper worth $2 billion and export loss of over $1.5 billion, resulting in an overall loss of Rs 20,000 crore to the economy, a top company official on Monday said.
The statement comes amid National Green Tribunal (NGT) refusing to grant any interim relief to Vedanta, which has challenged Tamil Nadu government's order to permanently shut down the unit.
The state government had in May ordered the pollution control board to seal and "permanently" close the plant, following violent protests over pollution concerns.
"Closure of Sterlite Copper has resulted in increased import of copper worth $2 billion and export loss of over $1.5 billion -- overall loss of Rs 20,000 crore to the economy," Sterlite Copper CEO P Ramnath told PTI.
He said, before the closure, the company was supplying 250,000 tonne per annum of copper to the domestic market and added that "most of the customers have to import now".
Before the shutdown, the company exported around 1,50,000-1,60,000 tonne per annum of copper.
The closure has also resulted in steep rise in prices of sulphuric acid and phosphoric acid.
Post-shutdown, prices of sulphuric acid have spiked from Rs 4,000 per tonne to Rs 15,000 per tonne.
"The price of phosphoric acid has also increased by 20-25 per cent," he added.
In April, the state pollution control board had rejected Sterlite's plea to renew the Consent To Operate certification, saying the company had not complied with the stipulated conditions.
Following this, the government had issued a permanent closure notice to the plant.
Vedanta's plea in NGT sought permission to operate the unit and a direction to declare as unlawful and illegal the exercise of powers by the state government in passing the closure order under section 18(1)(b) of the Water Act.
Sterlite Copper had first made headlines in March, 2013, when a gas leak led to the death of one person and injured several others, after which the then chief minister J Jayalalithaa had ordered its closure.
The company had then appealed to NGT, which had overturned the government order. The state had then moved the Supreme Court against it and the case is still pending.
The apex court had then ordered the company to pay Rs 100 crore as compensation for polluting environment.
India
On Wednesday, for the first time in the last 10 days, the air quality in the city has shown significant improvement from the "very poor" to the "poor" category, according to SAFAR
First Cricket News
Karthik missed the Syed Mushtaq Ali Trophy T20 tournament which Tamil Nadu won in New Delhi on Monday owing to an injury while Washington Sundar has been out of action since the tour of England earlier this year and was undergoing rehabilitation at the NCA in Bengaluru.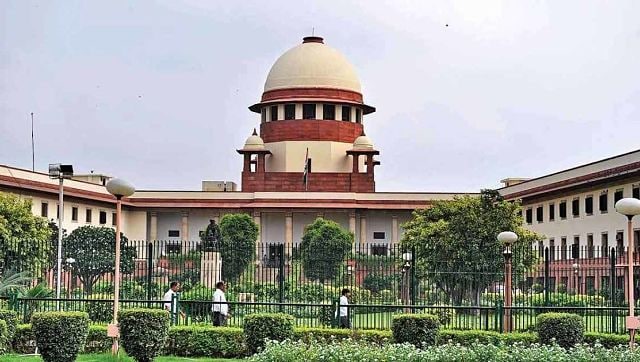 India
The former judge, in the letter, said, I find it embarrassing to continue as a member of the Tribunal and the Claimant can't alone be asked to pay a fee decided by the Tribunal