Stephen Moore, Trump's pick for Fed, says he is not withdrawing
By Ann Saphir SAN FRANCISCO (Reuters) - Stephen Moore, U.S. President Donald's Trump pick to fill a vacant seat at the Federal Reserve, says he will continue to pursue his nomination even as a trail of his dismissive comments about women and the Midwest have sparked renewed criticism by Democratic lawmakers. 'I'm going to stick it out,' Moore told the John Howell radio show earlier this week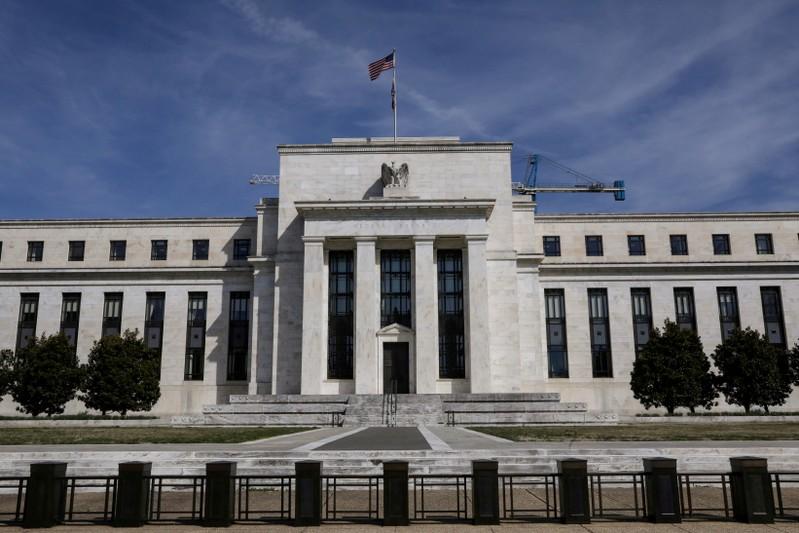 By Ann Saphir
SAN FRANCISCO (Reuters) - Stephen Moore, U.S. President Donald's Trump pick to fill a vacant seat at the Federal Reserve, says he will continue to pursue his nomination even as a trail of his dismissive comments about women and the Midwest have sparked renewed criticism by Democratic lawmakers.
"I'm going to stick it out," Moore told the John Howell radio show earlier this week. "The math is, I can't lose more than three Republican senators, or I won't have the votes. But you know, I've talked to many of the senators, they fully support me."
As a Fed governor, Moore would help set interest rates for the world's biggest economy.
Republicans have a 53 to 47 majority in the Senate, giving them the final say on whether Moore's promised nomination is confirmed. Democratic Senators have criticized Moore for his policy positions, including his longtime support of tax cuts to stimulate the economy, as well as his comments about women.
In the interview, Moore said he had apologised for writing a column 18 years ago in which he jokingly called women's participation in basketball "a travesty," adding he would never write such a "politically incorrect column" today.
"The Left has come after me very aggressively" he said, adding he wished the focus was on his economic views rather than over what he said were his attempts at humour. "We are living in a world, John, where you can't tell a joke anymore."
In 2014, Moore called cities in the Midwest, including Cincinnati, the "armpits of America." [nL1N2261MC]
(Reporting by Ann Saphir; Editing by Chris Reese)
This story has not been edited by Firstpost staff and is generated by auto-feed.
Find latest and upcoming tech gadgets online on Tech2 Gadgets. Get technology news, gadgets reviews & ratings. Popular gadgets including laptop, tablet and mobile specifications, features, prices, comparison.
World
By Nathan Frandino SANTA ROSA, Ca. (Reuters) - The coronavirus pandemic has forced California officials to rethink how they train for and fight wildfires to avoid spreading the virus among firefighters and the public. In Sonoma County north of San Francisco, firefighters now receive training at the station level to maintain social distancing instead of coming together in large groups at their St.
News & Analysis
NEW DELHI (Reuters) - India on Monday banned 59, mostly Chinese, mobile apps including Bytedance's TikTok and Tencent's WeChat in its strongest move yet targeting China in the online space since a border crisis erupted between the two countries this month. India's technology ministry issued an order stating the apps are "prejudicial to sovereignty and integrity of India, defence of India, security of state and public order".
World
(Attention to strong language in paragraph 5 some readers may find offensive) TAIPEI (Reuters) - Hundreds of people thronged a central square in Taiwan's capital Taipei for a Pride event on Sunday, unfurling a giant rainbow flag in front of the main memorial hall for late autocratic leader Chiang Kai-shek before being ushered away by police.