Steep fall in angel funding to start-ups: Angel tax driving away investors from ecosystem
Angel tax is tax on capital that is raised by unlisted companies by issuing shares in excess of their fair market value.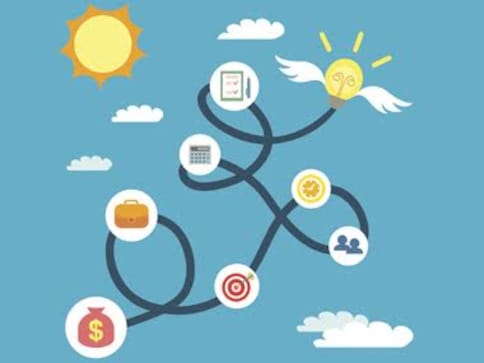 A steep fall in angel funding and Series A has dimmed the lustre of the once-vibrant start-up sector in India.
"While angel investments are the critical first piece that gets a start-up going, series A fund is the one where the angel investors really make their exits and make money. That's what incentivises them to continue their investments," Nasscom president R Chandrashekhar said, according to PTI. Sharing his concerns, Chandrashekhar said that the entrepreneurial ecosystem in the country needs to be galvanised.
The concerns have risen owing to various reasons. The immediate trigger is angel tax. It is a tax on capital that is raised by unlisted companies by issuing shares in excess of their fair market value. In Union Budget 2018, there was no mention of angel tax and startups were disappointed with the passing reference made to it. Finance Minister Arun Jaitley said the government would make changes to the policies governing venture capital and angel investments in start-ups.
The number of angel and seed funding deals halved to 435 in 2017 from 901 in 2016, according to report in VC Circle. The total disclosed value of these deals also fell sharply to $245 million from $374 million.
Not surprised by the drop in angel funding, Paula Mariwala, partner, Seedfund and co-founder, Stanford Angels termed the government's actions with regard to angel tax 'completely bizarre'. She said that the government had no business questioning valuation of a start-up which basically has no revenues. "As an angel investor, I may value a start-up at x amount depending on the market reach of its product/services. Valuation cannot be linked to revenues and should be linked to projected value," she said.
Citing an instance, Mariwala said that if a company is building a product and test-markets and needs angel funding, the questions an investor asks is about market access. A value is projected based on the sale of the product to one customer. "There is no profitability matrix. There is no math that can say how the start-up arrived at this valuation. How is a chartered accountant going to value that?" Mariwala asked.
"If a start-up founder can pay tax, why does he need to raise money from angels anyway?" asked another investor. If angel money is going towards payment of taxes, why any angel investor would come forth to fund a start-up.
The recent update by the Central Board of Direct Taxes that coercive measures would not be taken to recover outstanding demand still does not address the root cause of angel tax, said start-up entrepreneurs. "Real income can be taxed, but a variation between a funder's evaluation and the government's evaluation being considered taxable needs to be seriously revisited and addressed. Start-ups face a lot of challenges in trying to remain viable and lean in a volatile market, and we need to see more institutional support. Better monitoring and stronger regulations to curb money laundering would be more purposeful rather than angel tax. Let's see what comes out of the committee set up by SEBI for regulating it," said Shreyas Chandrahasan, Co-Founder, Option3, a start-up which is in the automation space.
However, some feel that the fall in funding is because of not just angel tax but owing to too many Me-Too models among start-ups. Many of them have not been able to scale even with funding because their fundamentals were not right. When start-ups were going through a boom period three years ago and the government gave it an industry status, everyone was keen to fund. No one looked at the business model then. So if 50 start-ups were looking for funding, around 30-35 of them got funding easily, said Mandar Gadkari, Head, Investor Engagement, Cross Border Angels. "However, as the start-ups began floundering when their business model was found to be not sound and were merely copycat models of other successful start-ups, the funding pattern changed and was given based on sound fundamentals – profitability, product validation, customers, et al. That's when most start-ups realised that money was easily coming their way wasn't going to be that easy anymore," he said. This led to the plateauing off of angel funding.
Venture capitalists began rooting for B2B firms which were a huge sea change for it meant hardcore enterprise and product companies were getting the money now. With start-ups not getting funds for the next stage, predictably Series A funding began falling, said Gadkari. Tech, IoT, Big Data was the flavour as these products could be marketed internationally too.
The blame for falling angel funding should be placed at the government's door, said an angel investor. "Angel investments have largely come down because of angel tax. Angels can invest in multiple asset classes and happily stay away from investing in start-ups," an investor said.
Agreeing with the angel investor, Gadkari said that Cross Border Angels, a US-based based advisory and investment group 'Scaale Group', have their operations in over eight countries and 14 cities around the world. He said that domestic investment in the past one year has shown a steep fall because angel investors are investing in other countries. The data at Cross Border Angels showed that angel investment from India has gone up in the UK, US, Singapore where again the focus has been on enterprise companies where they stand to gain higher investments on returns. Cross Border Angels did only three investments a year ago while it made seven investments last year alone in the UK, USA, Israel and Estonia.
Some investors in the start-up ecosystem are, however, hopeful owing to the department of revenue directing assessing officers to ensure that "no coercive measure to recover the outstanding demand would be taken" in cases where additions have been made to the income on account of high valuations provided that the start-ups fall within the start-up definition of Department of Industrial Policy & Promotion (DIPP). The notification has also directed for speedy disposals of pending appeals by 31 March 2018.
Saurabh Srivatsava, chairman and co-founder of IAN was of the opinion that with the government's latest notification, it is evident that it continues to be supportive of the start-up ecosystem. "SEBI has eased the minimum investment requirement by an angel fund in a venture capital and also the reduced the lock-in period of investments. The government is looking at ways to recognise angels under a separate definition. If that happens, that would be another way to exempt angel groups from paying angel tax," Srivastava said. And then the start-up ecosystem may gain some of its former shine.
Opinion
The upcoming Budget should focus on the digitisation of compliance and lending processes to improve efficiency, reduce costs, and increase access to financial services for individuals and businesses
Opinion
Relaxation of tax provisions and the increased cash flows in the hands of individuals is another boon for the industry
Opinion
Entrepreneurs and investors are urging the Government of India to rationalise the entire taxation system