Stayzilla CEO Yogendra Vasupal's arrest raises hackles of startup community; support builds up
We can't allow intimidation of entrepreneurs in this manner, is the refrain from the startups founders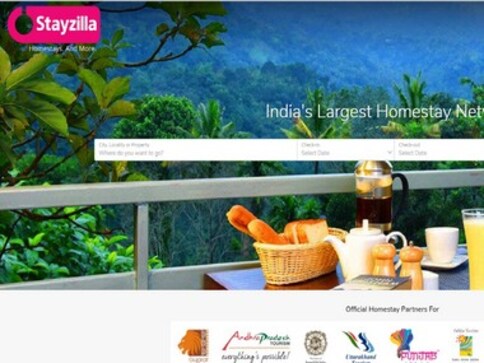 The arrest of Yogendra Vasupal, co-founder and CEO of now-shutdown homestay aggregator Stayzilla, has startled the startup community and its various supporters who are angry at the criminal sections under which Vasupal has been arrested.  The start-up system will be impacted if civil cases are treated as criminal and officials of corporates are arrested for vendor dues, said officials of The Indus Entrepreneurs (TiE), Chennai, on Wednesday.
"This is bad in law and reflects badly on law and order in Tamil Nadu. The case is a civil case-non-payment to vendor," P Narayanan, president of TiE Chennai, has been quoted as saying in a report in IANS. He said banks have huge non-performing assets (NPAs) and it would be a ridiculous situation if the industrialists were taken to police station.
"There are many known people from large businesses who have defaulted on payments, unable to pay creditors, etc. Vasupal is a startup entrepreneur who, according to the reports, has unpaid debts. Is this a criminal case or a civil case? Why has he been arrested under criminal sections," asks Padmaja Ruparel, president, Indian Angel Network.
Indian Angel Network was one of the early investors in Stayzilla. The funding had helped the company scale up in 2012.
If the government is serious about promoting startups and PM Modi's programme -- Startup India, Standup India - then it should be make it comfortable for startups entrepreneurs to function in the country within the legal system, says Ruparel.
Vasupal refers to the same in his blog.
On March 9th, 2 policemen in Bangalore came home in mufti and stated that I am wanted in the station for questioning. I called my lawyer immediately and was informed by him that if there wasn't a summons or a warrant, I don't have to go. I got back to the cops whom I seated at my home and informed them of the same. I then asked them for more information on the reason they wanted me. I was told that there is a case against me by somebody from Chennai for cheating, intimidation and etc. I recognized the name of the complainant and informed them that there was a dispute between 2 companies and we had asked the other company to take it up in the court. I don't personally owe anybody money and I am wondering how can they get confused on such a basic matter as this was a clear civil case. I also pointed out that we have been asking the other company to take it to court if they felt they were wronged as we felt within our right. I also pointed out that my company is also owed close to 7 crores from various debtors but I am not going around filing false criminal cases against them."
Ruparel says that the accused did not get the charge sheet – a formal document of accusation prepared by law enforcement agencies and given to the alleged accused. "This was the status quo until late last night. The large concern here is that the law should be allowed to take its course unhindered and without any influence or arm twisting by anybody for or against an accused," she says.
The case of Vasupal makes it important to ensure that legal rights of everyone should be ensured, says Ruparel.
In a statement issued in Delhi on Wednesday, the Internet and Mobile Association of India (IAMAI) has strongly urged the Tamil Nadu government to release Vasupal and withdraw the FIR against him.
Referring to Vasupal's statement, IAMAI said there was no personal fraud involved in this case and this was a corporate matter and he had only signed on behalf of Stayzilla. Therefore, prima facie, it seems that a criminal FIR against him was not tenable. According to IAMAI, such a criminal case against a signatory of a corporate Pvt Ltd Co for a corporate liability is unprecedented and unheard of.
IAMAI said prima facie Chennai Police had deliberately acted in bad faith by resorting to legal overreach.
Meanwhile, other entrepreneurs are rallying to support Vasupal.
Girish Mathrubhootam, founder, Freshdesk told ET on Wednesday that, "So far, it looks like a business dispute which should be a civil case. We can't allow intimidation of entrepreneurs in this manner."
Many have taken to Twitter to express support. Karnataka's Minister of IT and BT Priyank Karge has expressed his support on Twitter and also said that he would help Vasupal if he was on the right side of law:
Ravi Gururaj, founder, QikPod and Nasscom board member, came down heavily on the 'heavy handed tactics' against Vasupal. He said in a series of tweets that he had asked senior Nasscom members in Chennai to help Vasupal.
A hashtag  'ReleaseYogiNow is gathering steam on Twitter with some asking for the PMO to intervene:
Some have mentioned about the speed at which cine actor Salman Khan got bail:
While most are angry at the manner of the arrest:
Politics
Priyank, son of senior Congress leader Mallikarjun Kharge, last week called the BJP-led Karnataka government as a 'bribe-couch government'
Business
If Bengaluru continues to be the start-up capital of India, it is not because the city has unbeatable infrastructure and a well-oiled civic corporation, but despite it