State-run banks gear up for Gyan Sangam 2.0 today; PM Modi not to speak
New Delhi - The second edition of Gyan Sangam, a retreat of heads of public sector financial institutions, will begin on Friday against the backdrop of the government's strategy to favour consolidation among public sector banks.
Earlier this week, Finance Minister Arun Jaitley, in the Budget 2016-17 said the government will unveil a road map for consolidation in public sector banks (PSBs).
The two-day conference, to be attended by Jaitley, Minister of State for Finance Jayant Sinha, RBI Governor Raghuram Rajan, Financial Services Secretary Anjuly Chib Duggal and other senior finance ministry officials, will see discussion on mergers and acquisitions (M&As) in the banking sector, sources said.
The Gyan Sangam this time is unlikely to be addressed by Prime Minister Narendra Modi.
The banking sector is grappling with rising non-performing assets (NPAs), which are expected to rise further in coming quarters.
Gross NPAs of public sector banks stood at Rs 3.60 lakh crore at December-end, up from Rs 2.67 lakh crore at the end of March 2015.
In the case of private banks, gross NPAs stood at Rs 38,396 crore at December-end, up from Rs 31,576 crore at March-end 2015.
Due to mounting bad loans, profitability of public sector banks has taken a hit.
In the third quarter alone, many PSBs, including Bank of Baroda, Bank of India and IDBI Bank, reported their highest ever quarterly losses aggregating over Rs 12,000 crore, while others like SBI and PNB witnessed a sharp erosion in profits.
The first Gyan Sangam was held last year in Pune where Prime Minister Narendra Modi addressed heads of PSU banks and insurers and financial regulators, promising no interference from any government functionary in their commercial decisions.
There were focussed group discussions on six topics which resulted in specific decisions on optimising capital digitising processes, strengthening risk management, improving managerial performance and financial inclusion.
In this edition of Gyan Sangam, various decisions taken at the last edition will be reviewed, along with the financial performance of banks and financial institutions.
Participants will also deliberate on two focus areas of the government -- financial inclusion and the direct benefit transfer scheme.
It is expected that there will be extensive review of Pradhan Mantri Jan Dhan Yojana (PMJDY), the government's flagship financial inclusion programme.
Deposits in accounts opened under the PMJDY programme have crossed the Rs 30,000 crore mark. As many as 20.38 crore bank accounts were opened under PMJDY as on January 20.
Besides, progress with regard to Atal Pension Yojana, Pradhan Mantri Jeevan Jyoti Bima Yojana (PMJJBY) and Pradhan Mantri Suraksha Bima Yojana (PMSBY) would also come up for review.
PTI
India
Majithia said he has never heard of the chief minister or the Punjab Congress chief stranded on any road for 15-20 minutes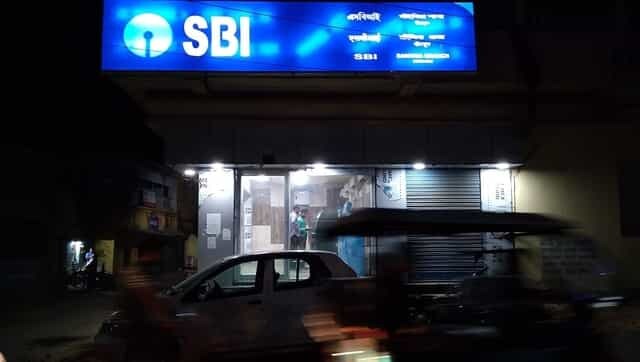 Business
Union Budget 2022-23: The better earnings prospects of most PSBs today coupled with more than adequate provisions on legacy stressed assets implies there is sufficient internal cash generation to fund near-term growth
India
BJP leader Kamal Patel said India is becoming a "Vishwa Guru" under the leadership of Modi who has given a corruption-free government and also ensures the welfare of the common people