Startups panic as Income Tax Department sends notices over 'angel tax'; govt 'takes up the issue'
Founders of some of the troubled startups are now planning to meet the secretary of the department of industrial policy & promotion (DIPP), Ramesh Abhishek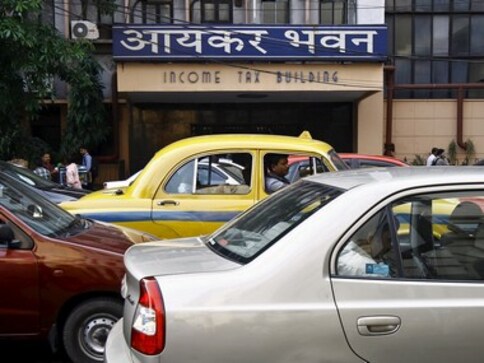 The Income Tax Department, over the last few weeks, has been sending notices to early-stage startups asking them to clear taxes on the angel funding raised by them, a media report said.
Termed as "angel tax", it is a tax that a start-up has to pay on the investment it has received from an angel investor above its "fair market valuation". According to The Times of India, the Income Tax Department, in some cases, has levied the taxes-cum-penalty amounting to almost 50 percent of the funds raised.
The report said that founders of some of the troubled startups are now planning to meet the secretary of the Department of Industrial Policy and Promotion (DIPP), Ramesh Abhishek, next week in order to find a solution to this problem.
Responding to the tweet by Mohandas Pai, Minister of Commerce and Industry Suresh Prabhu on Tuesday, the government responded "has taken up the issue."
The tax department in May this year had exempted angel investors from income tax on their investments in start-ups.
The tax concessions are subject to certain conditions laid down by the DIPP, which said that the share capital and share premium of the start-up should not exceed Rs 10 crore after such investments.
Also, the angel investor who plans to subscribe the shares in the start-up will have to fulfil prescribed criteria and the start-up will have to procure a report from a merchant banker, specifying the fair market value of the shares in accordance with income tax rules.
The decision to give investors in start-ups exemption from income tax was aimed at addressing a key issue faced by angel investors who put money during early growth stage, and would also provide level-playing field for all investors.
The CBDT had also amended Rule 11 UA (2)(b) of I-T Act, thereby making merchant banker valuation compulsory for the purpose of determining fair market value of unquoted equity shares, and omitted the word 'accountant'.
According to the notification, an angel investor with a minimum net worth of Rs 2 crore or an average returned income of over Rs 25 lakh in the preceding three financial years would be eligible for 100 per cent tax exemption on investments made into start-ups above fair market value.
Several start-ups had raised concerns over taxation of angel funds under Section 56 of the Income Tax Act, which provides for taxation of funds received by an entity. As many as 18 start-ups had received notices from tax authorities.
In February, the software industry lobby Nasscom had expressed concern over the falling fund flows into startups and called for added focus to galvanise the entrepreneurial ecosystem.
With inputs from PTI.
Opinion
The government's focus on investments is likely to continue, and it will be a key factor in fueling economic growth next fiscal
Opinion
This will enable the sector to redouble efforts towards helping India leapfrog and eventually cross the $ 5 trillion GDP mark
Business
With adverse impact of COVID-19 on women and girls, gender-responsive budgeting is need of the hour