New to a city? Let the SeekSherpa app help you explore like a local
Started in 2014 by Sukhmani Singh and Dhruv Raj Gupta, SeekSherpa is a mobile-based marketplace that connects locals and travellers to facilitate unique, travel experiences.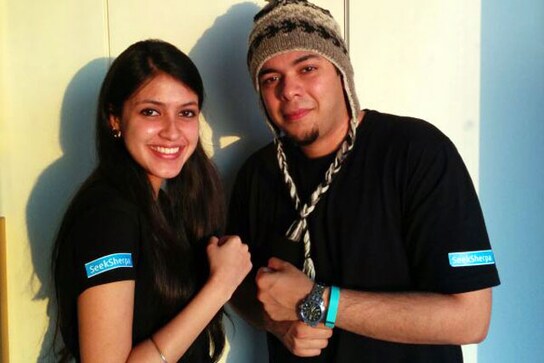 When Geetika Lal, 23, an architect from Chennai moved to Gurgaon for a six-month work assignment earlier this year she wanted to get a feel of the place, especially the street food. Lal had heard of a new travel startup called SeekSherpa through a friend and decided to give it a shot.
Started in 2014 by Sukhmani Singh and Dhruv Raj Gupta, both aged 23 years and graduates from Shri Ram College of Commerce, Delhi, SeekSherpa is a mobile-based marketplace that connects locals and travellers to facilitate unique travel experiences. Inspired by their frequent travels, in which they faced difficulties due to lack of local knowledge, the pair decided to quit their jobs at AT Kearney and Google respectively to focus on developing their idea to connect locals and travellers.
A December 2013 report from KPMG states that the travel and tourism sector directly contributed Rs 1.92 lakh crore to India's GDP in 2012. This is forecast to grow at a CAGR of 12 percent from the estimated Rs 2.22 lakh crore in the year 2013 to Rs 6.82 lakh crore by 2023.
In June 2013, Singh and Gupta applied for the Nasscom 10,000 Startups program and began pitching their idea to accelerators and funds before they caught the eye of Mumbai-based VentureNursery. By January 2014, SeekSherpa was part of Venture Nursery's three-month long incubator boot camp where Gupta and Singh were given lessons on everything from mentorship to creating viable business models to fundraising techniques.
How does it work?
Once a user downloads the app (currently available only for Android-based phones but an iOS version should be out early next year), he/she can sign in via Facebook and continue either as a Sherpa or a traveller.
To ensure some amount of uniformity, Singh and Gupta have chalked out five categories-food, nightlife, shopping, history/heritage and music. Each tour cannot exceed three hours and a Sherpa (local) cannot charge more than Rs 3,000 per person. A quick survey of the experience available in Delhi-SeekSherpa's biggest market at the moment-reveals that for a group of two to five people, a momo trail costs between Rs 300-500 and a shopping trip through Chandni Chowk Rs 400-800.
Since anyone can sign up to become a Sherpa, safety is an important factor. "We're almost as strict as banks when it comes to identity verification," Singh said. SeekSherpa uses three social media platforms - Facebook, Twitter and LinkedIn - to ensure Sherpas are real people and not internet bots. The duo also personally check out experiences that are listed on the SeekSherpa. The 'dummy experience' allows them to suggest changes in itinerary, content and price, they said.
SeekSherpa gets a 20 percent cut from each experience sold through its platform. While a payment gateway that will process charges directly through the app is still in the works, SeekSherpa manually handles payments for now.
So far there have been no complaints from travellers or Sherpas. Lal was SeekSherpa's first client when she signed up for the Gurgaon experience and therefore travelled gratis with a Sherpa. "I will love to have another Sherpa experience if I come back to Delhi," she said.
Sherpas are excited too about this novel initiative. Arnav Joshi, 25, lawyer from Delhi, has done the heritage, food and nightlife oriented experiences in and around the city. "I love meeting people from around the world and have always loved showing my city to them," he said.
Money, money, money
To get the idea off the ground, Singh and Gupta put in between Rs 5 lakh and Rs 10 lakh, from their personal funds. Angel investors backing the venture include Shravan Shroff, founder of Fame Cinemas, Anand Ladsariya, Everest Flavours founder and the Patni brothers, Amit and Arihant.
Though Singh refused to share the exact amount invested, she said on an average VentureNursery infuses between Rs 30 lakh to Rs 50 lakh in startups, and SeekSherpa's figure was on the higher end of that scale.
Apoorv Sharma, executive vice-president, VentureNursery said the company has the potential to be "the Uber or Pullman hotels chain sort of standard offering no matter where a traveller goes." He cautioned that verifiability and standardisation of quality could prove to be the challenges.
Bigger and better
Though SeekSherpa has seen good traction in the four months that it has been operational - 1,000 Sherpas across India, with a majority of them in Delhi and over 150 experiences - Singh wants to cover the whole country soon. "In the next 12 months we want a presence, from the perspective of building the Sherpa community, in every major city in India," she said.
The company plans to use the recently raised funds to increase their team strength, scale operations and fine tune its products.
India
Delhi's minimum temperature was recorded at 22.4 degrees Celsius, two notches below the average, while maximum temperature is likely to hover around 39 degrees Celsius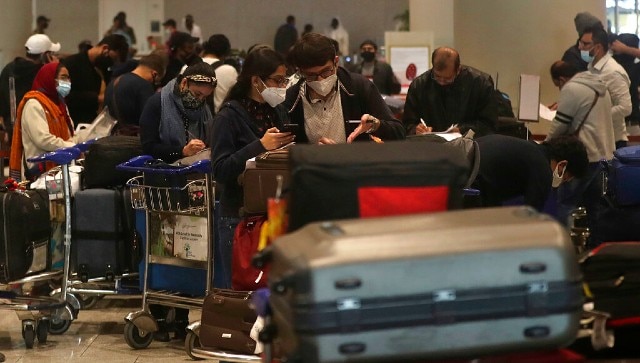 India
The facility will soon be available on CoWIN portal, Union health minister Mansukh Mandaviya said. On 10 April, 2022, booster doses were made available to all fully vaccinated adults
India
Madhya Pradesh Chief Minister Shivraj Singh Chouhan will also be present at the ceremony