Startup valuation markdowns explained: How it affects company, investors, employees
Trying to raise money for and operating your venture post meaningful markdowns is akin to trying to refill and write with a broken (leaking) pen: It is tiring, messy, and irritating to write with such a pen.
While private market valuations are functions of basic supply-demand venture economics, what markdown of a company means is that the amount that would be fetched if the company were to be sold today is lower than the value it had in the immediate last round of fund raise. It's the value that an investor ascribes to asset it owns if it decides to sell it off today.
Many a times, mutual funds would look to map private companies they own with similar companies that are listed on exchanges. Sometimes the decision is based on macro outlook, specific events/ factors associated with sectors companies fall into, and their performance metrics over a period of time. Additionally, many of these fund houses have pricing and valuation team that work independently. This should demystify the notion that markdowns are theoretical exercises. They are not. At least not from an investor's point of view.
We have heard few non-prudent Indian founders /their investors not accepting harsh reality of markdowns. We will see further humbling of such founders / investors / companies. Many from the Indian venture ecosystem have not been able to come to terms with realities of loss-making, late-stage, internet ventures in India. As a matter of fact, markdowns are ramifications of current, bleak, global market outlook. Global growth, in general, has tanked, effectively meaning that more markdowns may ensue in future. Non-acceptance of the above could be starting point for all problems.
Markdowns are demoralizers for companies, and act as leakers. It hurts morale of employees to the extent that one starts to see exits, from all rank and files. It gets more difficult to hire a new employee. Even the ones that decide to join are not aligned with goals of the company – they are around for shorter time frames with clear plans to exit the down-swinging company. Markdowns specifically means that the common stocks held by employees are worth much less.
Trying to raise money for and operating your venture post meaningful markdowns is akin to trying to refill and write with a broken (leaking) pen: It is tiring, messy, and irritating to write with such a pen. The fear that you would run out of ink in the middle of night triggers mistakes in your thought processes, and hence, in your writings. When you try to borrow ink, you get mocked at your attempt to refill a broken (leaking) pen. Most people you try to borrow ink from are reluctant to see their ink being wasted. If you somehow get successful in finding some ink on your own, it simply gets tough to refill (because the pen is leaking!).
For startups/ventures, one off markdown may not be a serious issue. However, it could be construed as a bad news when slew of investors mark their investments down. It hints that several pricing and valuation teams across a few fund houses and at multiple points in time thought that the said company was / is overvalued with regard to fundamentals, market conditions, other similar companies that are listed, other factors, etc.
For investors, markdowns should be like 'thunderclaps before the downpour'. It should ready them for tougher rainy days. Investors can prepare themselves for tougher environment in many ways: do more diligence on companies before making investments, invest in sustainable companies with positive unit economics, dig harder to find great entrepreneurs who have a purpose / mission to what they do.
Raising tons of money from late-stage mutual funds and cross-over funds in a heated fund raising environment leads to bubble valuations and impending risk of potential markdowns when the markets cools off. Raising a lot of money also means entangling company in the web of preferred stocks, ratchets, liquidation preferences and other 'special rights' that late-stage investors might ask for. This web of terms with the investor may mean that common stocks held by founders and employees may not be worth much.
Price-elastic like, late-stage Indian internet ventures should be valued 1:1, or thereabouts, wrt investments made in them. There isn't much forward / upward lever in such businesses, particularly in price sensitive markets such as India. 'Network Effect' (NE) is the garb under which funds have been raised for such ventures in India. It probably works good for matured and efficient markets such as the USA. But, network effect doesn't work well in heterogeneous markets such as India, which, in my humble opinion, is an extreme example of heterogeneity.
By the way, as an entrepreneur I see markdowns positively! If I were running a late stage venture in India today, I would consider markdowns as pointers to fundamental problems in the business that I must solve. It would push me to become more realistic, pragmatic and action oriented. Markdowns should be seen with similar sentiments in Indian ecosystem.
Markdown stories should push entrepreneurs to appreciate the value of creating sustainable businesses. Newer entrepreneurs should resolve not raising truckload of money to grow but becoming viable businesses with only few rounds of funds.
(The author is Founder & Managing Partner at M1L, a new format venture builder platform based in India.)
Find latest and upcoming tech gadgets online on Tech2 Gadgets. Get technology news, gadgets reviews & ratings. Popular gadgets including laptop, tablet and mobile specifications, features, prices, comparison.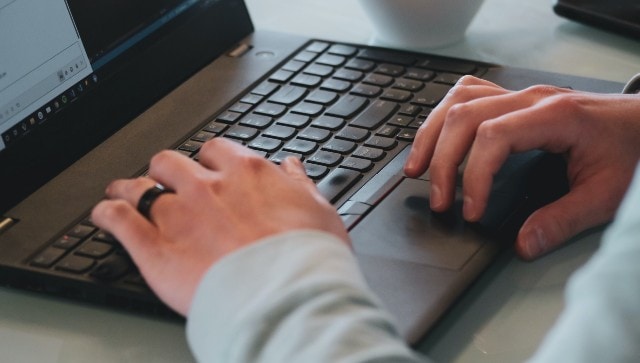 India
ICSI has mentioned that no physical copy of the Result-cum-Marks Statement shall be issued to the candidates.
Business
The fresh fundraising by the hospitality start-up came at a time when it is slowly recovering from the impact of coronavirus pandemic.
Business
The company said 70 percent of the funds were raised from existing investors and that the funds will be deployed in mid- and growth-stage entities across sectors in the startup ecosystem.