Startup Sminq gives real-time updates to avoid crowds; information about trending places
Around 2,1400 unique places have gone live on Sminq from across 214 cities across the globe, claims its co-founders
Mumbai: An attempt is being made by a startup to ease the bane of travel -- traffic jams and crowds that delay people reaching any place on time with an app that provides real-time information.
Sminq, a global app launched in April 2018 was started by three acquaintances, Shachin Bharadwaj, Sheldon Dsouza and Santhosh Nagarajan. The app can be used by anyone from anywhere in the world. Speaking to Firstpost about the startup, Bharadwaj who is also the Chief Executive Officer of Sminq, says the community-driven platform provides a slew of updates besides crowds updates to products not available, long-waiting time at restaurants, government offices, popular monuments,  favourite celebrities, if spotted in the vicinity that one is travelling to, etc.
The app also gets real-time updates from users who provide information. "Our platform is unique in its own way as all the updates are live and short-lived. All the information expires within the next 24 hours leaving no scope for trolling and unnecessary data consumption," says Bharadwaj. Nothing gets saved or automatically downloaded in the phone when the user uses this app to check or post about a particular place.
Sminq has raised a seed funding of $1 million from Saama Capital and Blume Ventures and is in talks with other investors to raise more funding in the future. The startup plans to raise $8 million by this fiscal and breakeven by 2020.
The startup drives its revenues via advertisements. Plans are on the anvil to generate footfalls and traffic for businesses by charging users separate fees for select information they seek.
In an age where instant news gratification is provided through news websites available on-the-go via mobile phones, FM channels, YouTube and other social media channels, Bharadwaj says the startup's USP is that the consumer can get real-time updates of small events, things that are happening in the neighbourhood, small cafes, and art galleries, as well. "The information available on YouTube and news apps does not provide real-time sneak peek into what is happening around you including informative posts, feedback and even 15 second small videos," he said.
Around 2,1400 unique places have gone live on Sminq from across 214 cities across the globe. Apart from India, the platform receives traction from USA, Tanzania and Singapore. So far, it has been able to get 50,000 people to use the app, he said, and currently more than 1000 people use it on a daily basis, claims Bharadwaj. "We plan to double these numbers in coming quarter and hit 100,000 users before end of the year", he said.
To weed out fake news, Sminq claims it works with certain algorithms that can check whether the post on the app is location verified, or not. If a user updates about a place and is not present in that area physically, Sminq will inform its users that this post is not location verified and block the transfer of fake news on its app.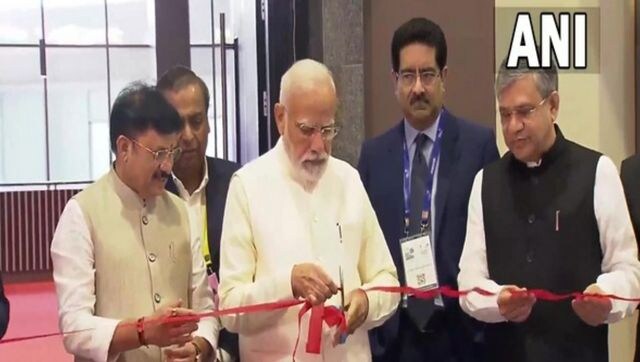 India
PM Modi further said that the goal of this vision is to take this technology to the common people, which works for the people, and works with the people
India
PM Modi further said that the goal of this vision is to take this technology to the common people, which works for the people, and works with the people
Startup
India has one of the world's largest start-up ecosystems, with over 70,000 start-ups. One of the key challenges that start-ups face in India is the country's volatile regulatory environment. However, the government can be a friend to businesses and the public alike.