Startup SaffronStays launches membership-only private luxury vacation homes; plans to go pan-India in 3 years time
SaffronStays rents out property owned by celebrities and HNIs as vacation homes.
Microhospitality startup SaffronStays, has decided to pivot its business model by launching SaffronStays First Family, a limited membership to a hand-picked collection of private vacation homes. Members can access the over 65 private vacation homes, most of which are two to three-hour driving distance from Mumbai, Pune and Bangalore.
The membership is in two models: annual, costing Rs 1.40 lakhs for a total of 7 nights and a three-year membership at a price of Rs 4.10 lakhs for a total of 21 nights.
SaffronStays rents out property owned by celebrities and HNIs as vacation homes. Launched in 2015 as a homestay in the luxury sector, SaffronStays began as a curator of boutique homes. It partners exclusively with the homeowners to manage the hospitality operations, branding, marketing and reservations. The homeowners are willing to give their property for homestays as it ensures their house is lived in and cared for, which most of the high net worth individuals (HNI's) with multiple properties are unable to due to lack of time.
The homes are intentionally not furnished with televisions and WiFi. Instead, the various common spaces are stocked with board games, indoor games, swimming pools and conversation starters. The idea is to create spaces where people can bond with each other.  Each home comes with a cook, caretaker staff, concierge, premium bedding, kitchen, private pool, board games, etc.
The revenues in the vacation rentals segment is estimated to be around $357 million in 2018.  The revenues are expected to show an annual growth rate (CAGR 2018-2022) of 10 percent resulting in a market volume of $522 million by 2022.
The startup has two audiences, said Tejas Parulekar, co-founder, to Firstpost.  "On the demand side, there are guests with high disposable incomes who are typically looking to travel in large groups between 25 - 60 years of age and living in metros. On the supply side, we have affluent HNIs who do not have the time or the inclination to manage these vacation homes. So it is a win-win for all -- guests and home owners, with the latter able to enjoy these niche, secluded spaces," she said.
The average room rent is Rs 7,000 per day. The startup has had a daily run rate of Rs 1 lakh in January 2018 which has gone up to Rs 3 lakh in September 2018. With the introduction of Goods and Services Tax (GST), homestays have become costlier. Rent rates that begin at Rs 7,499 now attract 28 percent GST and those below it, 18 percent.
Kavita Berry, who owns a villa in Mulshi and gave it for homestays to SaffronStays said that she chose that option as she is now ensured her home is lived-in much more than her family does. "When we built our villa, the intention was, and is, to build a food forest in a natural way without any chemicals and genetically modified (GM) seeds. In fact, we have been long-listed for Outlook India's Indian Responsible Tourism Award 2018 for most eco-friendly home. Running a 5 bedroom home entails high maintenance and development cost. We wanted the home to pay for itself and so decided to give it for homestays," she said.
Deven Parulekar, co-founder, SaffronStays, said, with the launch of the 'SaffronStays First Family' experience, the startup is aiming to elevate its offering by bringing about the luxury of certainty for all its customers who want to enjoy a good holiday with their family at exquisite homes, but want none of the hassle that comes with maintaining a holiday home or investing in a second home. "With a membership, one can be certain of the quality, privacy and luxury," he said. As of now, the no-membership model will continue which Parulekar said would be phased off gradually.
In June 2018, SaffronStays raised $2 million pre-Series A investment from consumer-centric venture capital firm, Sixth Sense Ventures which helped it to expand its portfolio from 55 properties to 64 luxury homes in October. With the current pivoting of its business model,, the startup hopes to generate enough funds to expand across India.
Opinion
The upcoming Budget should focus on the digitisation of compliance and lending processes to improve efficiency, reduce costs, and increase access to financial services for individuals and businesses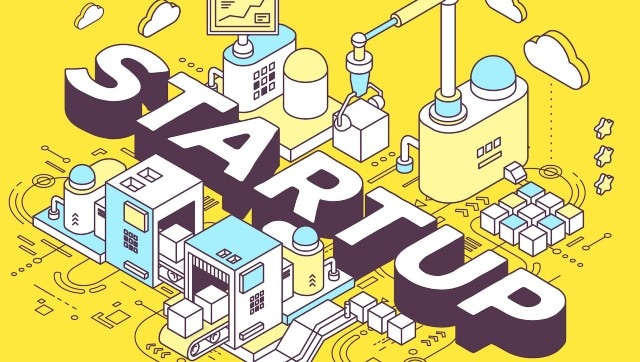 Opinion
It is necessary to provide tax incentives to startups investing in R&D, and angel investors, VCs who invest in startups
Explainers
Bill Gates has financed Rumin8, an Australian startup, that is developing a seaweed-based nutritional supplement to prevent cows from releasing methane emissions. Methane can significantly increase the planet's heating as it is the most prevalent greenhouse gas after carbon dioxide