Startup India: How fintech companies can help entrepreneurs roll out operations on the right note
Fintech firms are offering value-added services like GST registration and filing, accounting with chartered accountant (CA) support, among others.
As any entrepreneur would tell you, it's not easy to start a business on your own. From building superlative products and services, to creating scalable business strategies and acquiring talent -- entrepreneurs have to usually don many hats. Add the burden of legal and tax compliance to the mix, and the picture becomes even more blurry.
This is not meant to thwart budding ideators from starting out on their own; but to help them prevent mistakes that could cost them dearly later on. If a startup opts for the wrong business structure it may face issues later. Thankfully for them, an emerging crop of fintech companies in India are providing a wide range of services that will help entrepreneurs start their businesses on the right note.
AI, Fintech and the Indian entrepreneur
The fintech industry is now highly focused on creating products and services that serve their consumers and their individual demands. With the advent of artificial intelligence (AI) in the fintech sector, companies can now optimise their processes to provide customers with their very own personal concierge. Whether it be apps or an offline resource, the idea is to address the crucial pain-points that the startup community faces.
Apart from incorporation and mandatory business compliance during the initial months, fintech firms are now offering a host of value-added services that tackle important compliance needs like GST registration and filing, accounting with chartered accountant (CA) support, tax and other compliance services.
By banking on research, sector understanding, and machine learning, computing vast volumes of data that dates back years, fintech firms have been able to use cutting-edge technology to make compliance easier for newly-minted startups.
The increased use of AI has also brought the banking sector on board. Fintechs, in collaboration with nationalised banks, are offering assistance to help businesses open zero balance bank accounts, set up web domains and secure workplaces at discounted rates.
This has now made financing services easier to avail for many Indian entrepreneurs, as compared to before. Those who thought of financial management as cumbersome or too expensive, are now turning to digital service channels for their startup needs.
What the future holds
Undoubtedly, the emergence of the fintech sector and the plethora of products and services oriented towards the startup community is a good omen for Indian entrepreneurs.
The fintech firms are bringing much-needed relief to SMEs and startups on the compliance front by allowing entrepreneurs to focus on more strategic issues. Additionally, the use of digital financial services also leads to the elimination of human error, creating a win-win situation all around.
(The author is Founder & CEO, ClearTax)
Photos
A digital artist on Instagram harnessed the power of Midjourney AI and Photoshop, and reimagined a world where world leaders from the distant past, would have smartphones, and would post selfies on social media.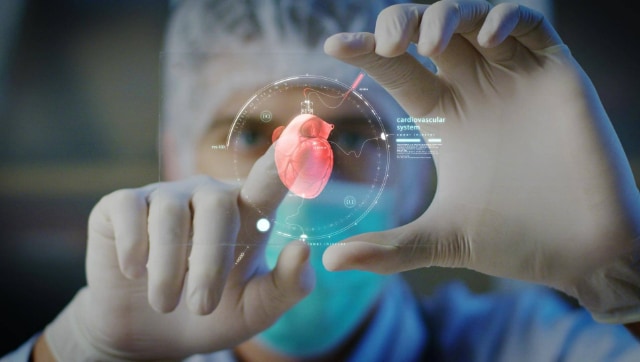 World
Medical researchers in Canada used AI to develop a treatment for a type of cancer in just 30 days. Another group of scientists working with cancer patients developed a ChatGPT-like AI bot that predicts the life expectancy and survival rate of cancer patients.
Opinion
Many foreign rankings and indices are arbitrary. They often lack robust methodology. Several are susceptible to bias. It is imperative therefore to construct a credible India-authored ranking template