Startup funding sees revival in India and good news is investors are more grounded in reality now
From the point of view of funding, startups have had a 'reasonable' year,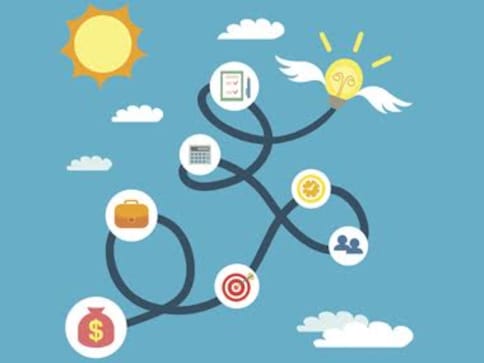 The startup sector, which witnessed a funding boom and then a bust over the last four years, has been on a course correction. The reason for this is the investors' shift in focus to return from investment (ROI) and profitability.
After the funding boom during 2014 and 2015, as many as 212 startups pulled down shutters in 2016. This is against 144 in 2015. According to Tracxn data, only 3,029 startups, including non-technology ones, were founded in 2016 compared with over 9,462 startups in 2015.
However, this year there has been a revival in funding and investor interest. According to a report in the Economic Times, in 2017 as many as 1,031 startups got funding, almost at par with last year's 1,024.
The number of startups that shut down has also come down though. A report in the Mint quoting Tracxn's "Deadpool" list states that in the first nine months of 2017, a little over 180 start-ups have gone bust unlike over 500 in 2016.
However, there are indications that investors are now more grounded. Deepak Nathani, founder and chief executive of technology company Relfor Labs, who began investing in startups in 2016, says that his focus has been to avoid the 'Me-Too' business models among startups and look at innovations and those with strong go-to-market strategies. "I invest in startups which have been in the business for a year and have some revenue streams. I also look at the founders and then take a call," he said.
Year 2015 was a bit unrealistic by way of investments in the startup space with any and everyone with an idea getting funds. The fund flow saw many of these startups getting valued in millions of dollars.
But now, investors have wisened up and are shy of investing in those startups that are in the fashion space, for instance. The digital space is attracting a lot of attention and virtual reality, artificial intelligence and robotics are the flavours of the season. Newer sectors will gain traction, believe sector analysts. Beyond e-commerce, the next 'hot' sector is the food retail sector which is a low-hanging fruit, say analysts.
"I have realized that if you are getting into overcrowded space, the newcomers will find it an uphill task to break into that business. You look at founders who come with new ideas that solve some issues. That is where the opportunity lies. For instance, an enterprise resource packaging for a business will not work as that is an overcrowded space. Developing a product is easy but marketing is a different ball game. In the last one year since I began investing, I am convinced that go-to-market strategy is very important . So far, I have backed four companies that are internet-based and are into the digital transformation space," said Nathani.
Startup funding in 2017 has been focussed on well-established companies like Flipkart, Ola and others, according to a Kotak Securities survey. It expects the trend to continue. Unlike 2015 when funding was more broad-based, PE/VCs are now making concentrated bets in a few large companies in order to have stakes in eventual market leaders, it said.
Seedfund, an early stage venture capital fund is looking at backing startups that are in the emerging sectors like artificial intelligence, machine learning, robotics, data analytics, among others. "We are watching fintech companies, healthcare (health analytics or AI for health diagnostics) and companies that are growing global as well," said Paula Mariwala, executive director, Seedfund, and Co-Founder, Stanford Angels. Seedfund won't look at consumer internet businesses that incur a high cost for customer acquisition and Me-Too models.
"We want to invest in companies that have clear unit economics. Personally, I look for differentiation with business model and technology. We are looking at B2B too for the first time. Internet penetration in 2006 was low and now it is a different landscape. We are open to looking at startups that build apps for business," said Mariwala, adding that funding for startups in 2017 shows maturity unlike in the past.
The big established firms that have gone past the startup stage and become giants in the ecommerce space like Flipkart, Ola and Paytm are the ones that will continue to attract funding from big guns like Softbank, Tencent, etc.
"While horizontal e-commerce may remain crowded for some time with both Flipkart and Amazon India continuing to invest into the business and Paytm joining the race, we see certain other spaces as ripe for consolidation: payments, travel, hyperlocal services to name a few," it said. Those who have raised high levels of funding may resort to fresh investments in customer acquisition in the form of higher advertising and marketing spends, and may also actively look at entering new verticals in a bid to acquire more use cases and customers, according to the Kotak Securities survey.
Big funding companies fund established companies as it minimises their risk, says Satish Meena, senior forecast analyst, Forrester Research. "Funders of ticket sizes of $1 million to $5 million are needed and this funding goes on nevertheless," he says. The only difference is that it is being given to business models that are tried and tested and on those with new ideas in areas not heavily populated as e-commerce such as agri tech, logistics, etc.
The Kotak Securities survey said the funding environment for internet/e-commerce companies in India seems to be reviving after the lull in 2016. Not all startups need money from the big funding agencies. PE/VC funding too is enough to give many startups a leg-up. Boosted by a few large deals, PE/VC funding reached $6.7 billion in 2017 (till August), compared with $2.3 billion in 2016 and $5.4 billion in 2015.
From the point of view of funding, startups have had a 'reasonable' year, says Harish HV, Grant Thornton. "Though the mortality rate of startups has become an area of concern for the past two years, it does not mean there are no funds being given for any of the smaller startups." he says.
Unlike their Chinese counterparts, the Indian startups are still unable to get the customer acquisition strategy right, say analysts. Scale is a problem in the Indian startup market. In an interview to Mint in September, Flipkart CEO Kalyan Krishnamurthy had said: "Profitability is not the highest priority today. We will again go into a very clear consumer market building mode and expanding the market."
It is for investors, who have over the past two years become tight-fisted about funding, to make the companies realise the ground reality. And they have started doing it.