Start-ups in an exciting phase, can take long-term risk with Indian money: Nilekani
On several start-ups shutting shop, Nilekani said it's the nature of the business
Hyderabad: Infosys co-founder Nandan Nilekani is all for Indian start-ups, saying they have entered an 'exciting phase' with focus on India-specific problems and opportunities, and domestic money is fuelling risk appetite.
"I am very bullish on the Indian start-up scenario", the brain behind Aadhaar told PTI in an interview.
"I think we are entering a new phase where we are seeing breadth and depth of start-ups".
On several start-ups shutting shop, Nilekani said it's the nature of the business.
"The very nature of start-ups is that many ideas get funded; some ideas succeed; and some have to be revisited or pivoted...that's the nature of this whole venture economy".
He said that in the start-up business, some companies would succeed and some would not. Some companies will start with an idea but then pivot couple of times before they stabilise on a sustainable idea.
"So, that's the nature of the activity. That does not bother me the least," he said.
Nilekani also said that many start-ups would not succeed but entrepreneurs gain tremendous experience and can to go to another start-up.
"They can learn from the experience of the previous failed start-ups. I see it as part of that," he said.
According to him, while there might be some challenges on follow-on funding for very large firms, its an exciting time if one looked at the larger scenario. He said more and more start-ups are being set up and their quality is also increasing with players doing "very interesting things".
There is a huge buzz on college campuses, which themselves are becoming pro-startups and encouraging their graduates to start companies, Nilekani said.
"Lot more Indian money is also coming into the start-up world. So, people like us who already built a company are now providing funding and being mentors and all that", he said.
Painting a positive picture, Nilekani said Indian money flowing into the sector is meant to build companies in the country and people with operative experience having already served in companies can chip in with advice for start-ups.
"It's private money (Indian money) so they (start-ups) are not obligated to their LPs (limited partners), or exits or returns to other shareholders...nothing of that type.  So, they can take longer term risk. So, it's good stuff," he said.
Nilekani said, "in some sense, Indian start-ups earlier were trying to do something which worked somewhere else, but now are focusing on India-specific opportunities and challenges. So, that's a very good thing".
On the start-ups that are likely to succeed, he said it would be among those who can focus on solving India-specific problems using unique Indian technology.
"For example, India is largely an informal economy. We have millions of small merchants, millions of small farmers, millions of small entrepreneurs, millions of small truck owners, drivers. Platforms that aggregate and enable these guys to participate in the formal economy will always have a huge demand," Nilekani said.
He also expects to see lot of action around "India Stack" ecosystem.
The IT veteran noted that India Stack is a set of layers developed by the Government which are Aadhaar, mobile and Jandhan-based which allows one to do Aadhaar authentication, e-KYC, e-signature, digital locker, unified payment interface and consent infrastructure, among others.
That infrastructure (India Stack) has dramatic implications and any business can be made paperless and cash-less, among others, he noted.
On what more can the government do to promote the sector, Nilekani said the government is doing a lot and it's making a policy for start-ups.
"They are making the environment (for start-ups) eco-friendly, improving the ease of doing business. So, I think the government is doing all it can", he said, adding, it's now the turn of investors, entrepreneurs and venture capitalists to take successful ideas forward.
Business
The company is going to use the funds from the Zomato IPO to fund its organic and inorganic growth initiatives
Business
The Zomato IPO was trading at Rs 115 per piece on BSE and was at Rs 116 on NSE with a 53 percent premium over the price of the issue.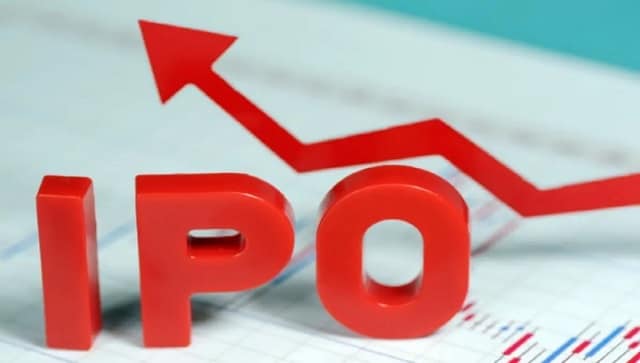 Business
The Zomato IPO investors can either check their share allotment status on the BSE website or on the website of the IPO registrar which is Link InTime for Zomato