Starbucks sales growth to be steady despite UberEats deal, plans for China expansion
(Reuters) - Starbucks Corp said on Thursday it was partnering with UberEats for delivery from about 3,500 U.S. stores and would nearly double its outlets in China over the next four years, but forecast that same-store sales would remain steady, sending shares down 3 percent. The company said it expects its global same-store sales growth between 3 percent and 4 percent annually in the long term, roughly in line with a forecast that estimates sales growth to be at the lower end of 3 percent to 5 percent this year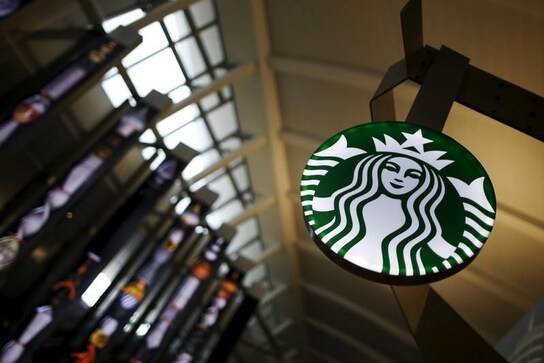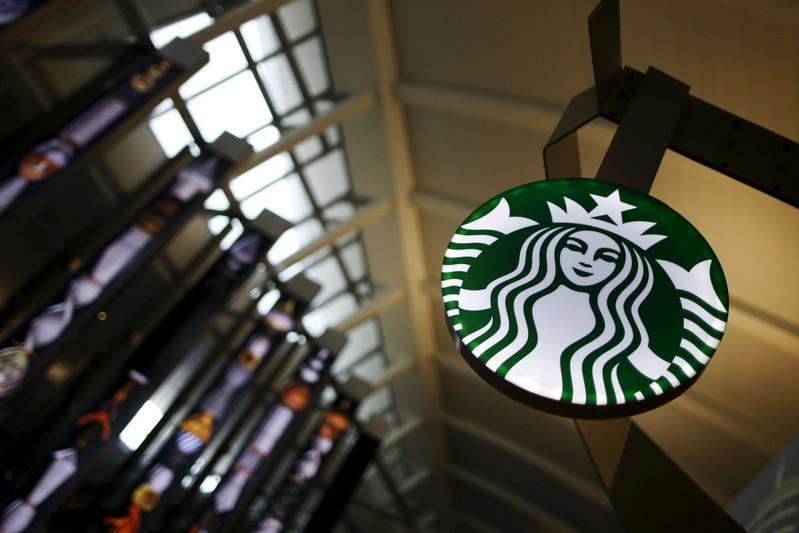 (Reuters) - Starbucks Corp said on Thursday it was partnering with UberEats for delivery from about 3,500 U.S. stores and would nearly double its outlets in China over the next four years, but forecast that same-store sales would remain steady, sending shares down 3 percent.
The company said it expects its global same-store sales growth between 3 percent and 4 percent annually in the long term, roughly in line with a forecast that estimates sales growth to be at the lower end of 3 percent to 5 percent this year.
Starbucks has been struggling to lure diners to its restaurants as it faces severe competition from smaller coffee chains that offer exotic coffees as well as fresh food.
In its attempt to withstand competition, the Seattle-based chain that owns about 14,000 restaurants in the U.S. has been revamping its owned and licensed businesses, improving delivery, closing Teavana stores, laying off workers and adding new food as well as drinks to its menu.
The latest delivery initiative, which will commence from the beginning of 2019, builds on a pilot program launched in Miami in September, the company said.
The company said last month it was partnering with UberEats to deliver coffee and food in Tokyo, as part of its plan to boost sales in Japan, one of its major Asia-Pacific markets.
Starbucks also said on Thursday it would raise its store footprint in China, its fastest growing market, to 6,000 stores across 230 cities over the next four years, up from 3,600 stores in 150 cities.
Starbucks has partnered with Alibaba Group Holding Ltd earlier this year for delivering food and coffee in China, as it looks to compete with local coffee chains.
The world's biggest coffee chain's shares were down 3 percent at $64.84 in after-hours trading.
(Reporting by Aishwarya Venugopal and Nivedita Balu in Bengaluru; Editing by James Emmanuel)
This story has not been edited by Firstpost staff and is generated by auto-feed.
Find latest and upcoming tech gadgets online on Tech2 Gadgets. Get technology news, gadgets reviews & ratings. Popular gadgets including laptop, tablet and mobile specifications, features, prices, comparison.
Business
By Uday Sampath Kumar (Reuters) - Target Corp reported a 17.2% rise in comparable sales for the holiday season on Wednesday as its online sales more than doubled, thanks to faster deliveries and higher demand for home goods, electronics and beauty products.
Business
By Medha Singh and Devik Jain (Reuters) - The S&P 500 and the Nasdaq rose in choppy trading on Wednesday as Intel shares jumped thanks to a change in management while broader sentiment was muted after a recent run to record highs. Intel said it would replace Chief Executive Officer Bob Swan with VMware Inc CEO Pat Gelsinger next month
Business
By Danny Ramos LA PAZ (Reuters) - The Bolivian government said on Wednesday it had signed a contract with India's Serum Institute for the supply of 5 million doses of AstraZeneca's COVID-19 vaccine. President Luis Arce said that combined with a recent deal to buy 5.2 million Sputnik V vaccine doses from Russia, Bolivia now expected to be able to inoculate all of its vaccinable population. Both vaccines require two doses to be given, meaning they would be used to inoculate a total of 5.1 million people from Bolivia's 11.51 million-strong population.