Set standard rate below 18%, scrap 1% additional levy: Here's what CEA's GST report said
The panel has noted that the implementation of GST represents a historic opportunity to do away with 'Exemptions Raj'.
New Delhi: That any decision on the contentious issue of GST rates would ultimately be political was never in question. This was merely reiterated by the government's Chief Economic Advisor Arvind Subramanian today when he presented a summary of his recommendations on GST tax slabs before the media. A full report was earlier submitted to the government.
There is no single tax rate which Subramanian's panel has recommended, instead going in for three options - low, standard and high - besides a fourth one for precious metals. A final decision has been left to the GST Council.
In Subramanian's is own terms, the committee has recommended "not one but a few conditional rate structures that depend on policy choices made on exemptions and the taxation of certain commodities such as precious metals."
It is interesting to note that on at least two counts, Subramanian has given the Congress a reason to smile.
One, the standard GST rate recommended by the panel is between 17-18 percent and since the Congress was insistent on the rate being no more than 18 percent, this demand of the party has been met.
Second, the panel has also recommended that the 1 percent additional levy proposed to compensate manufacturing states be scrapped, again something that the Congress cannot now complain about.
On the third demand from the key opposition party - that the GST rate be mentioned in a Constitution Amendment Bill - the Subramanian panel has not seen eye to eye with the Congress demand.
It has said "credibility of the macroeconomic system as a whole is undermined by constitutionalising a tax rate or a tax exemption. Setting a tax rate or an exemptions policy in stone for all time, regardless of the circumstances that will arise in future, of the macroeconomic conditions, and of national priorities may not be credible or effective in the medium term. This is the reason India and most credible polities around the world -- do not constitutionalise the specifics of tax policy. The GST should be no different."
Here are seven things to know from what the Subramanian panel has said:
1) The panel has recommended not one but a few conditional rate structures that depend on policy choices made on exemptions. It has said preferred revenue neutral rate should be 15 percent under GST. The rate applicable to precious metals should range between 2-6 percent, the low rate applicable to goods of mass consumption and essential goods should be 12 percent, the standard rate applicable to some goods and all services between 16.9 percent and 17.7 percent and the high rate should be 40 percent.
2) This could mean some sort of introduction of sin tax since the highest tax slab suggested under GST is 40 percent and this will be applicable to luxury cars, aerated drinks, tobacco and pan masala.
3) On the RNR (revenue neutral rate), the Committee's view is that the range should between 15 percent and 15.5 percent (Centre and states combined) but with a preference for the lower end of that range. And in line with growing international practice, India should strive towards a one-rate structure as the medium-term goal.
4) The panel has noted that the implementation of GST represents a historic opportunity to do away with "Exemptions Raj". Tax policy cannot be overly burdened with achieving industrial, regional, and social policy goals; more targeted instruments should be found to meet such goals. For example, easing the costs of doing business, public investment and direct benefit transfers, respectively.
5) The panel has also made out a case for reducing various cess levies and suggested cess should be reduced and sparingly used. It has suggested rationalisation of exemptions under GST.
6) The Committee's recommendations on all national rates, comprising the sum of central and state GST rates. How these combined rates are allocated between the Centre and states will be determined by the GST Council.
This allocation must reflect the revenue requirements of the Centre and states so that revenues are protected. For example, a standard rate of 17 percent would lead to rates at the Centre and states of say 8 percent and 9 percent, respectively.
7) Analysis in the report suggests that the proposed structure of tax rates will have minimal inflationary consequences. But careful monitoring and review will be necessary.
Find latest and upcoming tech gadgets online on Tech2 Gadgets. Get technology news, gadgets reviews & ratings. Popular gadgets including laptop, tablet and mobile specifications, features, prices, comparison.
India
The former US president writes that the transition to a more market-based economy in the 1990s unleashed the extraordinary entrepreneurial talents of Indians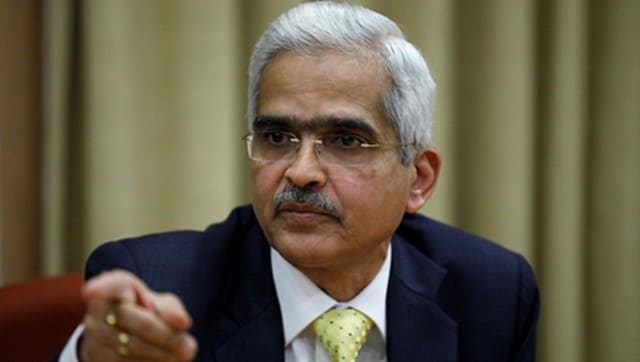 India
The central bank which has introduced many unconventional measures to aid recovery apart from cutting key rates by 1.15 percent, expects the Indian economy to shrink by 9.5 percent in FY21
India
Speaking about self-reliance in education, Gadkari said universities should be upgraded in the country so that people will not need to go abroad for education