Spurt in corporate bad loans: Is the problem much bigger for Indian banks than it originally appeared?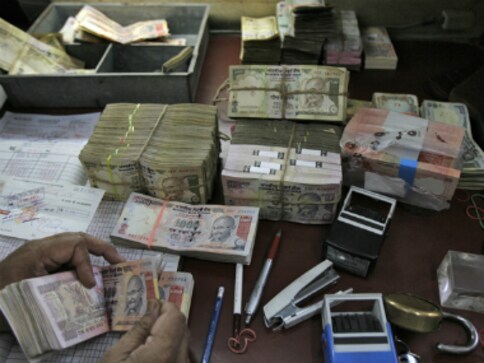 New Delhi: The big bad loan hole Indian corporations have been punching on the balance sheets of Indian lenders, mainly state-run banks, appears to be getting more deeper,
At the end of 2015, total corporate bad loans on the books of banks stood at Rs 2.6 lakh crore, more than twice the amount that was due in 2012-13. This puts the ratio of gross non-performing assets (GNPAs) of scheduled commercial banks at 6.78 per cent of the gross advances to the corporate sector by December 2015, the highest in four years, going by the information presented by Minister of State for Finance Jayant Sinha in Lok Sabha on Friday.
This means, the amount banks need to set aside to cover such loans in the form of provisions, too have grown significantly, in turn, impacting their profitability. Most banks have begun to aggressively report their bad loans fro the December quarter after the Reserve Bank of India (RBI) set a deadline of March, 2017 for banks to clean up their balance sheets.
If the GNPA amount were to be entirely recovered from the corporate sector, it would be more than enough to cover the total subsidy bill of the government of India (it spent about Rs 2.41 lakh crore on food, fertilizer and fuel in the current fiscal).
Rs. in Crore
Corporate Lending
Year
Gross Advances
Gross NPAs
GNPA Ratio
2012-13
31,11,761
1,00,118
3.22
2013-14
34,06,025
1,54,955
4.55
2014-15
36,15,133
1,93,123
5.34
2015-16 (till

Dec. 15

)
38,41,836
2,60,653
6.78
The figure of gross NPAs given above is a measure of the gross bad loans that banks have extended to the corporate sector. What makes this figure worrisome is the steadily rising graph – it was just 3.22 per cent of total advances to the corporate sector in 2012-13, meaning much less than 4 per cent of monies that scheduled commercial banks had lent to the corporate sector were classified as gross NPA in that year.
But this rose to 4.55 per cent and 5.34 per cent in the subsequent two years before settling at 6.78 per cent by December 31, 2015.
Let us look at the actual sums involved. Each year since 2012-13, the amount that the banks have been lending to the corporate sector has been increasing. This means that when percentage of gross NPAs also increases each year, a much larger sum than the previous year is now classified as a bad loan. In 2014-15, Rs 1,93,123 crore was classified as gross NPA of scheduled commercial banks.
This is more than Rs 1,54,955 crore in 2013-14 and Rs 1,00,118 crore in 2012-13.
Ananda Bhoumik, chief analytical officer at India Ratings said that historically, on every rupee of principal, corporate recovery is anywhere between 30 per cent  to 60 per cent. " This means the remaining, about 40 per cent, should be provided for by banks in their P&L upfront," Bhoumik said. In other words, a substantial portion of the monies lent by banks to India Inc may never be recovered.
Sinha enumerated the reasons for increase in NPAs in his reply: slowdown in recovery in global economy and continuing uncertainty in the global markets leading to lower exports of various products like textiles, engineering goods, leather and gems etc, factors like volatility in prices of raw material and the shortage in availability of power to some sectors.
He specifically mentioned that the government has approved establishment of six new Debt Recover Tribunals (DRTs) to speed up the recovery of bad loans of the banking sector, in addition to existing 33. Besides, the Reserve Bank of India has also undertaken steps which include (i) formation of Joint Lenders' Forum (JLF) for revitalizing stressed assets in the system, (ii) flexible structuring for long term project loans to Infrastructure and Core industries, and (iii) Strategic Debt Restructuring (SDR) Scheme.
The minister said that there was no proposal before the government to form National Asset Reconstruction Company (NARC) for bad loans of stressed banks. Instead, DRTs have been mandated to dispose off the applications filed by Banks/FIs within a period of 180 days from the date of receipt of application.
Now lets look at another statistic, which is even more frightening that the gross NPAs of all banks for monies lent to India Inc. India's public sector banks' total NPAs (for lending to corporate sector and others) stood at a whopping Rs 3,61,731 crore by December last year. In percentage terms, this means the PSBs have 7.3 per cent of gross advances now classified as bad loans. This is near doubling of the GNPA ration from 2012-13, when it was only 3.84 per cent.
PUBLIC SECTOR BANKS
2012-13
2013-14
2014-15
2015-16

(till Dec 2015)

Gross Advances
40,55,874
45,90,458
49,16,113
49,57,692
Gross NPAs
1,55,890
2,16,739
2,67,065
3,61,731
GNPA Ratio
3.84%
4.72%
5.43%
7.30%
Finance Minister Arun Jaitley told Rajya Sabha earlier this week that the gross Non Performing Assets ratio of Public Sector Banks (PSBs) increased from 5.43 per cent as on March 2015 to 7.30 per cent as on December 2015.
Analysts have already said that against the government's stated intention of infusing Rs 70,000 crore fresh capital into PSBs over the next three years, the actual requirement could be almost double at Rs 1.5 lakh crore.
If we take all commercial banks (which includes PSBs as well as private banks), then the gross NPAs stood at Rs 4 lakh crore as of December last year. It is evident that more than 90 per cent of all gross NPAs in the Indian banking system are on the books of public sector banks.
Besides the worries related to the general economic slowdown, part of the corporate bad loans are also on account of  cases of wilful defaults. One instance is the ongoing tussle between banks and the liquor-baron Vijay Mallya, whose grounded airline Kingfisher owes Rs 9,000 crore to banks. Kingfisher is only once instance, there are several cases of large corporate defaults, where banks are struggling for recovery.
Banks have significantly reduced lending to industries on account of high, persisting stress in the corporate sector. While large corporations have moved to the money market to raise funds, lack of availability of bank funding has impacted the small and medium sized firms. This, logically, can put more pressure on the Narendra Modi-government as it strives to put the economy back on the growth track.
Subscribe to Moneycontrol Pro at ₹499 for the first year. Use code PRO499. Limited period offer. *T&C apply
Business
Arvind Subramanian speaks now of 'stigmatized capitalism' that stops the govt from reformist solutions to the NPA problem. In plain English, he means that no one is showing the courage to act fast and tough.
Business
The proposed capital infusion will help enable public sector banks to get into their core activity of lending, which has seen muted growth in the past several months due to pressure of stressed assets.
Business
Regarding change in the guidelines for calculation of base rate, Rajan said RBI had discussed with the banks and their views had been taken into account.