SpiceJet to launch dedicated air cargo services from 18 September, low-cost airline looks to boost revenue
Air cargo traffic in India is expected to grow by 60 percent in the next five years, SpiceJet said
SpiceJet Ltd said on Monday it would launch dedicated air cargo services from 18 September as the low-cost airline looks to boost revenue and expand its footprint beyond commercial passenger operations.
The airline said it would have a separate air cargo fleet comprising Boeing Co 737 planes, and that it planned to add the first four aircraft by the 2019 fiscal year.
Air cargo traffic in India is expected to grow by 60 percent in the next five years, SpiceJet said, adding that the new planes were expected to increase its cargo capacity to as much as 900 tonnes per day by FY2019 from 500 tonnes per day at present.
SpiceJet will operate the cargo business under the brand name SpiceXpress, and transport everything from letters and credit cards to blood, organs, and medicines. Other shipments would include automobiles, apparels, consumer electronics, e-commerce and live animals, the airline said in a statement.
It is also planning to ship perishables like fresh fruits and vegetables to the Middle East.
The airline expects its freighter fleet to cover 60 cities by FY2019, and plans to grow this to 150 destinations across India, Asia and Europe by 2022.
Find latest and upcoming tech gadgets online on Tech2 Gadgets. Get technology news, gadgets reviews & ratings. Popular gadgets including laptop, tablet and mobile specifications, features, prices, comparison.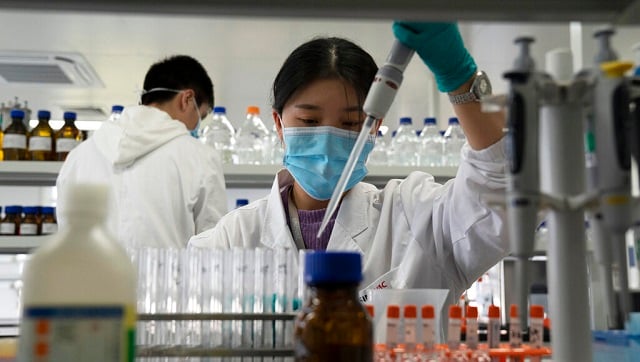 World
European authorities are facing the dilemma of calibrating a response that meets the urgent health care requirements and at the same time appeases a public increasingly experiencing fatigue about COVID-19 restrictions
India
The spread of COVID-19 and containment measures have severely disrupted supply and demand conditions in India, the World Bank said in its latest South Asia Economic Focus report
World
In Britain, which has suffered the greatest number of virus deaths in Europe, Prime Minister Boris Johnson has walked a tightrope between scientific advisors who are pushing for another nationwide lockdown and members of his Conservative Party who warn that such a draconian response would wreck the economy