SpiceJet market share crashes, as IndiGo's soars: How 2014 was for airlines
At the start of 2014, SpiceJet controlled close to a fifth of the market with 18.6 percent share and managed to create quite a buzz through the year with its frequent discount schemes.
IndiGo and SpiceJet have seen the most remarkable turns of fortune among India's domestic airlines in 2014. Market leader IndiGo further consolidated its hold and closed the year with 36.1 percent market share against 27.7 percent in January. In a sense, from accounting for close to a fourth of the domestic market, IndiGo now accounts for more than a third. The airline has been profitable for some years on the back of steadily rising passenger traffic and is already planning to get publicly listed. IndiGo is the poster boy of Indian aviation in every sense.
The turn of fortune for SpiceJet has not been quite so pleasant, though no less dramatic. At the start of 2014, SpiceJet controlled close to a fifth of the market with 18.6 percent share and managed to create quite a buzz through the year with its frequent discount schemes.
SpiceJet reached peak market share of almost 21 percent in July but closed the year with just 10.4 percent. The airline has seen a dramatic decline in passengers as a severe cash crunch and resultant troubles threatened its very existence over the last few months of the year, in fact operations were briefly grounded in December when oil companies refused to fuel its aircraft.
A revival plan for SpiceJet, lead by former promoter Ajay Singh, has been cleared last night and funds are expected to start coming in soon. The airline may see some improvement in operations going forward but a return to its former position will take time. It wouldn't be too much of a stretch to argue that the loss of passengers by other airlines helped IndiGo. This is the case when one looks at the SpiceJet trajectory - its operations began floundering in November and simultaneously, IndiGo's market share began climbing.
According to DGCA data for the 2014 calender year, Indian carriers ferried almost 6.74 crore people across the country in 2014. One new scheduled airline AirAsia India took to skies from June. With its limited capacity, this airline has not really made any significant dent in the market and remains a fringe player, carrying only 3.28 lakh passengers all of last year.
Another remarkable shift in strategy was seen towards the end of 2014 when Jet Airways announced scrapping of its low cost carrier arm and said it was going back to being a full service airline. This was in response to the imminent arrival of the second Tata-backed airline, Vistara, from January 2015.
In 2014, Jet Airways (on a standalone basis), also faced a significant swing in passenger numbers - from accounting for a fifth of the market in January, Jet went to have just 15.3 percent share of the market in June. But as the year came to a close, improved operations and a clear strategy of only being full service carrier has helped matters.
Air India also managed to hold on to almost a fifth of the market for most months of 2014 though market share did dip to reach close to 16 percent for two months. Go Air remained more or less steady through the year with market share of close to 10 percent whereas Air Costa improved its share dramatically from just 0.3 percent in January to 1.1 percent by the close of 2014.
In January this year, DGCA data shows overall passenger traffic has declined by about 3 percent over December 2014 from 64.4 lakh to 62.45 lakh. But year-on-year, it has grown significantly because in January 2014, total domestic traffic was only 51.47 lakh.
The most notable thing in January is the less than 50 percent load factor of new airline Vistara. According to the data, Vistara was able to fill only 45.4 percent seats on its aircraft in January, when the highest load factor was 87.4 percent of Jetlite. Vistara began operations on 9 January with a few aircraft and connected only three cities so the first month is perhaps not the best measure of its operational success. AirAsia India had the second emptiest cabins with 76.3 percent seats occupied across its aircraft during the month.
Subscribe to Moneycontrol Pro at ₹499 for the first year. Use code PRO499. Limited period offer. *T&C apply
World
In mainland China, major events have been largely erased from public memory by censorship. Critics fear that model is being imported to Hong Kong.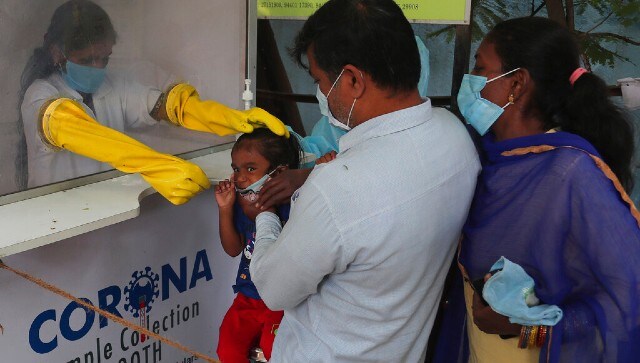 India
It is important to reiterate that the argument of 'natural herd immunity' remains largely a thereotical one, and cannot be relied on to mitigate the disease, especially with millions of vaccine doses ready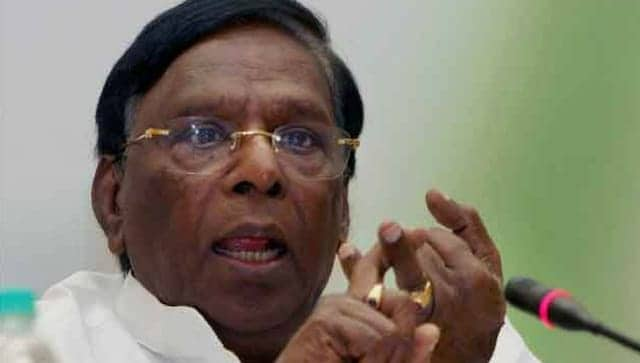 Politics
With the collapse of the Puducherry government, the Congress has lost its second government in a year after Madhya Pradesh