Sparktherise Twitter Conference On 'Water Sustainability'
Readers can join the conference on Thursday, 7 March, 2012 18:00 IST for the #SparktheRise Twitter conference on 'Water Sustainability - A Key to Our Future'.
Mahindra and Ashoka India have announced a Twitter conference to discuss water sustainability in India.
"Like oil in the 20th century, water could well be the essential commodity on which the 21st century will turn. Water use has been growing at more than twice the rate of population increase in the last century.
India's huge and growing population is putting a severe strain on all of the country's natural resources. Most water sources are contaminated by sewage and agricultural runoff.
Mahindra Rise and Ashoka India are attempting to evaluate and determine the ways in which these issues can be contained, says their blog post.
Why don't more people know about the water crisis and water sustainability solutions? How can we educate the masses about water scarcity and the seriousness of the problem? What are the strategic long term solutions for water sustainability? These are questions which, hopefully, will be answered by the twitterati.
Readers can join the conference on Thursday, 7 March, 2012 18:00 IST for the #SparktheRise Twitter conference on 'Water Sustainability - A Key to Our Future'.
In a three-hour global discussion, readers are invited to spark ideas, share insights from your work, and pose questions to the expert panel. The conference will be split into three one hour back-to-back sessions, moderated by Ashoka India.
Joining the panel will be: Paul Polak and Out of Poverty Team (@outofpoverty)
Paul Polak, founder of Colorado-based non-profit International Development Enterprises (IDE)-is dedicated to developing practical solutions that attack poverty at its roots. For the past 25 years, Paul has worked with thousands of farmers in countries around the world - including Bangladesh, India, Cambodia, Ethiopia, Myanmar, Nepal, Vietnam, Zambia and Zimbabwe - to help design and produce low-cost, income-generating products that have already moved 17 million people out of poverty.
Naandi Foundation (@naandi_india)
Naandi, which in Sanskrit means a new beginning; is working to eradicate poverty in India. Founded in 1998, their work focuses on three key sectors: Safe Drinking Water, Sustainable Livelihoods, and Children's Rights, Naandi Foundation's 'Safe Drinking Water' programme brings the assurance of certified safe drinking water through the installation of community drinking water plants, that can reliably and in a cost effective way, address the water contamination issues in a village.
Zenrainman (@Zenrainman)
Zenrainman is a pioneer in rainwater harvesting. He is the founder of the Rainwater Club, a Bangalore-based group that promotes and provides information on rainwater harvesting. He has worked in the areas of urban planning, ecological architecture, and water management for the past 25 years.
Ashoka India (@AshokaIndia)
Ashoka India invests and supports change-makers and persons working at the grassroots level. Ashoka India's Venture and Global fellowship programs have been made richer by the ownership and guidance of Fellows who are now 350 in number.
What is a Twitter conference and how does it work?
A Twitter conference is a real-time, Twitter based discussion. Joining the conversation is easy. Just log on to Twitter at 18:00 IST on Thursday, 7 March, 2012.
Use the #SparktheRise hashtag to make your comments visible in the stream. During the #SparktheRise Twitter conference, use search.twitter.com or an application like Tweetchat (http://tweetchat.com/room/sparktherise) to follow the hashtags to join the conversation. Introduce yourself and share a little about your work or your organization. You could also send your questions to @MahindraRise or @AshokaIndia to have them considered for the conversation.
Note: Firstpost is a content partner of the #SparktheRise Twitter conference.
Find latest and upcoming tech gadgets online on Tech2 Gadgets. Get technology news, gadgets reviews & ratings. Popular gadgets including laptop, tablet and mobile specifications, features, prices, comparison.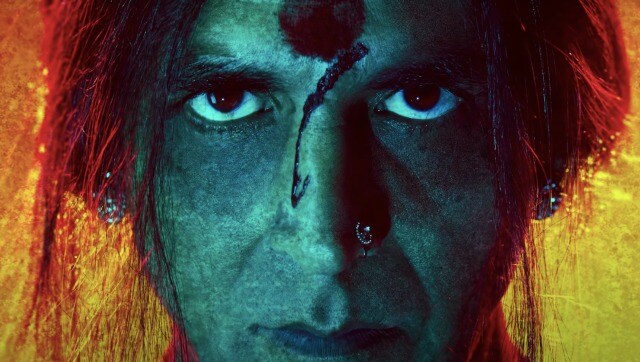 Entertainment
Laxmmi Bomb was initially slated for a traditional release on 5 June, but the makers changed their plans after the coronavirus outbreak led to the shuttering of cinemas.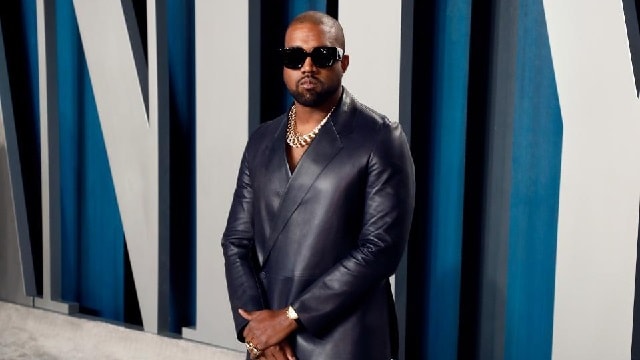 Entertainment
Kanye West shared a series of tweets to criticise Universal Records and Sony, demanding their overly complicated contracts be "simplified now"
Politics
Swamy had said that the BJP IT Cell had gone rogue and was putting out fake ID tweets to make personal attacks on him, while not clarifying what the underlying issue is