S&P upgrades Sweden's Ericsson to 'BBB-' with stable outlook
STOCKHOLM (Reuters) - S&P said on Wednesday it has upgraded its credit rating on telecom gear maker Ericsson to 'BBB-' with a stable outlook following a solid improvement of free cash flow. S&P, whose previous rating on the Swedish firm was BB+, said the stable outlook reflected expectations that Ericsson would post low-single-digit revenue growth, and maintain its adjusted EBITDA margin at 12% to 14%. 'We expect Ericsson's annual reported free operating cash flow after lease payments will increase to about 10 billion Swedish crowns in 2020, compared with about 4 billion annually from 2016-2018,' S&P said in a statement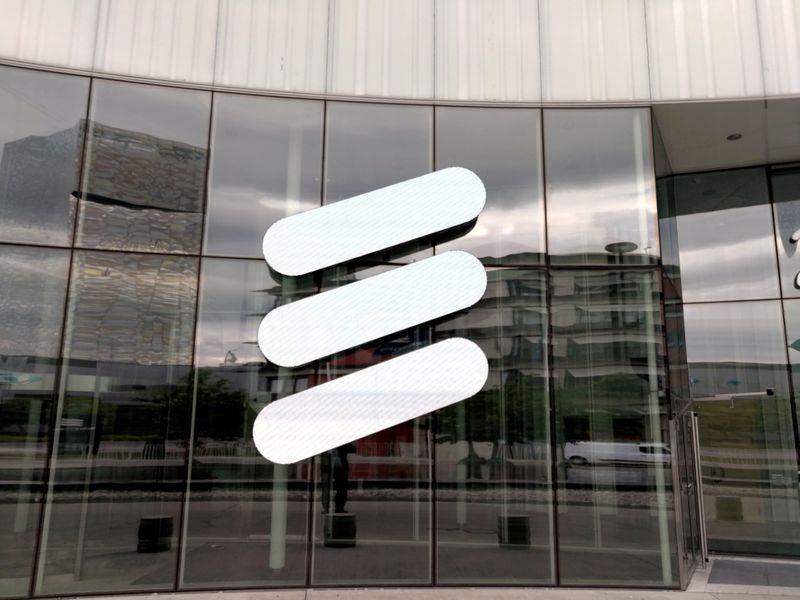 STOCKHOLM (Reuters) - S&P said on Wednesday it has upgraded its credit rating on telecom gear maker Ericsson to 'BBB-' with a stable outlook following a solid improvement of free cash flow.
S&P, whose previous rating on the Swedish firm was BB+, said the stable outlook reflected expectations that Ericsson would post low-single-digit revenue growth, and maintain its adjusted EBITDA margin at 12% to 14%.
"We expect Ericsson's annual reported free operating cash flow after lease payments will increase to about 10 billion Swedish crowns in 2020, compared with about 4 billion annually from 2016-2018," S&P said in a statement.
The credit rating agency said it could raise the rating again if Ericsson's revenue prospects improved, "likely from a continued improved market position in the mobile RAN market or new revenue streams from the Internet of Things (IOT) applications".
It added that the rating might be cut if Ericsson's recovery would unexpectedly stall, due to materially worsening competitive conditions or higher-than-expected nonrecurring costs.
S&P affirmed its 'A-3' short-term rating on Ericsson.
(Reporting by Helena Soderpalm and Mathieu Rosemain; Editing by Sandra Maler and Paul Simao)
This story has not been edited by Firstpost staff and is generated by auto-feed.
Find latest and upcoming tech gadgets online on Tech2 Gadgets. Get technology news, gadgets reviews & ratings. Popular gadgets including laptop, tablet and mobile specifications, features, prices, comparison.
World
ADDIS ABABA/NAIROBI (Reuters) - Ethiopia's military is fighting battle-hardened troops in the northern Tigray region, threatening stability around the Horn of Africa. Here are some facts on the forces: THE NATIONAL MILITARY: THE ENDF The Ethiopian National Defence Force (ENDF) has around 140,000 active personnel, the vast majority of them in the army, according to the Janes security data group. Its troops have been tested by Islamist militants in Somalia and rebel groups in Ethiopia's border regions, as well as a two-year border war with Eritrea followed by an 18-year standoff that only ended in 2018.
World
ISTANBUL (Reuters) - Turkey's President Tayyip Erdogan said on Tuesday that the government will impose tighter measures to fight with the coronavirus and impose partial lockdowns on weekends across the country. Speaking after the cabinet meeting, Erdogan also said all schools will remain closed until the year-end and all restaurants will only work by delivery
World
BRASILIA (Reuters) - Brazilian President Jair Bolsonaro said on Tuesday his government in coming days will name countries that are importing wood illegally extracted from the Amazon. Addressing a BRICS summit of big developing economies, Bolsonaro said Brazilian police had developed a way of tracking wood exported from the Amazon using isotopes.