S&P, Dow rise as U.S. retail sales data counters recession fears
(Reuters) - The S&P 500 and the Dow gained ground in a late rally on Thursday as upbeat retail sales data offset recessionary fears and simmering U.S.-China trade tensions. The Dow Jones Industrial Average rose 99.9 points, or 0.39%, to 25,579.32, the S&P 500 gained 7.02 points, or 0.25%, to 2,847.62, and the Nasdaq Composite dropped 7.32 points, or 0.09%, to 7,766.62. (Reporting by Stephen Culp)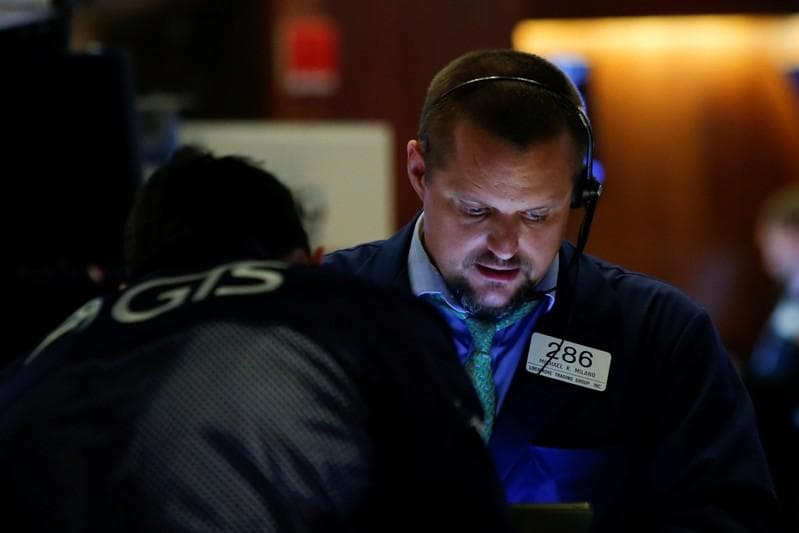 (Reuters) - The S&P 500 and the Dow gained ground in a late rally on Thursday as upbeat retail sales data offset recessionary fears and simmering U.S.-China trade tensions.
The Dow Jones Industrial Average <.DJI> rose 99.9 points, or 0.39%, to 25,579.32, the S&P 500 <.SPX> gained 7.02 points, or 0.25%, to 2,847.62, and the Nasdaq Composite <.IXIC> dropped 7.32 points, or 0.09%, to 7,766.62.
(Reporting by Stephen Culp)
This story has not been edited by Firstpost staff and is generated by auto-feed.
Find latest and upcoming tech gadgets online on Tech2 Gadgets. Get technology news, gadgets reviews & ratings. Popular gadgets including laptop, tablet and mobile specifications, features, prices, comparison.
Business
(Reuters) - Gilead Sciences Inc is nearing a deal to buy biopharmaceutical company Immunomedics Inc for more than $20 billion, the Wall Street Journal reported on Saturday, citing people familiar with the matter. A deal for Immunomedics, which last month reported positive data from a late-stage study for its breast-cancer drug, could be announced Monday if not sooner, the Journal said https://www.wsj.com/articles/gilead-nears-deal-to-buy-immunomedics-for-more-than-20-billion-11599936777?mod=hp_lead_pos2. Gilead and Immunomedics did not respond immediately to emailed requests from Reuters for comment
Business
SHANGHAI (Reuters) - China banned pork imports from Germany on Saturday after it confirmed its first case of African swine fever last week, in a move set to hit German producers and push up global prices as China's meat supplies tighten. China's ban on imports from its third largest supplier comes as the world's top meat buyer deals with an unprecedented pork shortage after its own epidemic of the deadly hog disease. The ban on Germany, which has supplied about 14% of China's pork imports so far this year, will push up demand for meat from other major suppliers like the United States and Spain, boosting global prices.
Business
CAIRO (Reuters) - Libyan commander Khalifa Haftar has committed to ending a months-long blockade of oil facilities, the U.S.