Sorry Mr Jaitley, your Budget 2015 has left the IT industry in the lurch
Arun Jaitley came up with some concrete announcements this time, but still left many unanswered questions. For instance, there was no clarity on the Budget 2014's key announcements such as Rs 10,000 crore startup fund and smart cities.
Amid high expectations from the IT industry, Finance minister Arun Jaitley presented his first full-year Union Budget 2015 in the Lok Sabha on Saturday. This time the expectations were much higher, given the fact that technology was a focus area in the government's maiden budget presented in July.
That budget, without a doubt, acted as a "much-needed" booster dose in true sense for technology industry as it had proposals such as Digital India, Rs 7,060 crore smart cities, Rs 10,000 crore startup fund, introduction of E-Kranti, e-biz platform and e-visas. Besides the terminologies, the money allocated for these projects were far more attractive.
However, Budget 2015 seems far more precise and more realistic, unlike last year's "politically-driven" Budget. This time the government did support the technology industry but in a more subtle way. The most important themes of this budget were clearly that of laying a sound foundation for Digital India and Make in India.
Even as the government was upbeat on the Make in India initiative this time, the fate of similar initiatives announced last year have remained unclear. Arun Jaitley came up with some concrete announcements this time, but still left many unanswered questions. For instance, there was no clarity on Budget 2014's key announcements such as Rs 10,000 crore start-up fund and smart cities.
Reacting to Jaitley's first full-fledged Budget, Greyhound Chief Analyst Sanchit Vir Gogia says, "We believe that in this budget the government has not given clarity on developments about initiatives that were proposed in the last budget like E-Kranti, Smart Cities and the 10,000 crore fund for SMEs."
Rs 10,000 crore startup fund
Jaitley allocated Rs 1,000 crore for tech startups in India. This seems to be a good move by the government. But one may recall that in July too he announced a budget allocation of a whopping Rs 10,000 crore fund for startups (though no industry categorisation was done).
The idea was to assist start-up companies to attract private capital by providing equity, quasi-equity, soft loans and other risk capital for startups. So far there has been no clue about the fund.
"Beyond the fact that the fund would be disbursed by the Ministry of Small and Medium Enterprises, nothing more is known of this fund," Milind Kamble, president, Dalit Indian Chamber of Commerce and Industry, told Firstpost. When a few members of the DICCI approached the ministry to make enquiries, they were told that they were yet to receive it.
Now, the government has again come up with a startup fund but with "technology" attached, or can say this time Jaitley managed to be more specific. So, what can one make out from the new Rs 1,000 core fund for "tech" startups, as there's still no confirmation on the fund announced last year?
Is the newly created fund a part of the Rs 10,000 crore fund, or has the government decided to reduce the amount to make it more realistic? All in all it won't be wrong in saying that instead of bringing cheer to the industry, the Budget 2015 makes matters even more confusing.
Smart Cities
This one was Modi's favourite initiative. The importance of this project can be judged by the Budget allocation it received from the NDA government -- a whopping Rs 7060 crore. The '100 smart cities' project got the maximum attention from the IT sector as this project relies heavily on technology.
But Modi's dear project found no mention in the Budget 2015 speech. Not just IT, but the infrastructure and realty sectors were all looking forward to some announcements on the smart cities front.
Last year, the concept was cheered by all, but again the irony is that no concrete plans have been revealed yet. The only clarity so far is that the project will focus on three strategies: retrofitting (make existing cities into 'smart ones' through retrofitting smart technology); brownfield projects (redevelopment of existing cities); as well as greenfield cities (building entire new cities). In fact, the global tech vendors, including Cisco, HP, IBM, Hitachi Data Systems and Avaya, have all been eyeing the smart city opportunity in India.
Even, market research firm IDC, last year, estimated a minimum of Rs 2,000 crore flowing into the technology sector on the back of the 'smart cities' initiative.
Voicing his concerns, Ganesh Vasudevan, CEO, Indiaproperty.com, adds, "As expected the budget majorly focused on growth of infrastructure in the country. But the ambiguity on the smart city project which was announced in the previous budget continues with it getting no mention in the current budget."
"Surprisingly, the Budget does not mention any specific schemes or allocations for urban/city development or even Smart Cities," says Arindam Guha, senior director, Deloitte in India. "One possible explanation could be that with increased devolution of taxes and other proceeds to the State Governments, the Government of India expects this role to be played by the State and Local Governments i.e. the Municipal Corporations or the urban local bodies."
"However, even if this is the case, a Central Scheme or programme for city development (even with a limited budget) may have helped (a) establish some common minimum standards for urban sector reforms across the country, (b) set up the institutional mechanism and platform (like for example, a cloud based solution for capturing and processing city-level data) for assisting the City administration to overcome technical capacity constraints, thereby facilitating implementation and improvement of citizen services in a consistent manner," Guha feels.
On the contrary, Sumit Chowdhury, founder, Gaia Smart Cities, believes,"It is good to see that the Government has not allocated any additional funds for creating 'Smart Cities'. It would have been wasteful. The very nature of the problem that needs to be solved, requires investment in infrastructure and the generous provision of financial support for Infrastructure projects is what is required to create smart cities. We need to make 'Smart Infrastructure' and connect and link them together. We need to take smart decisions to create common infrastructure for all projects and not duplicate the effort required. The 'smart' network and information systems required are almost identical in all infrastructure projects. More than budget allocation, policies are required for cities municipalities and city departments to cooperate and share information. Policies are required to ensure dissemination of this public information in a secure and timely manner for citizen services to be enabled."
"The Government needs to become equity partners in SPVs with private companies that will ensure the operation of such 'smart common information infrastructure' for smart cities. Unless cities become self-sufficient, it will not be sustainable. Government encouragement and regulation is required to ensure vested interests do not ruin the opportunity to create this infrastructure," Chowdhury adds. "I fundamentally believe that green field 'Smart cities' will be small in number and only one of the ways to achieve the goal of 100 smart cities."
To sum this up, it won't be wrong in saying that the Modi government may have made a tech-enabled beginning in "talks", but action and implementation is more important!
Find latest and upcoming tech gadgets online on Tech2 Gadgets. Get technology news, gadgets reviews & ratings. Popular gadgets including laptop, tablet and mobile specifications, features, prices, comparison.
Sports
It's nearing deadline time for Tokyo Olympic organisers, the International Olympic Committee, and various Japanese government entities as they try to pull off the Games in the middle of a pandemic.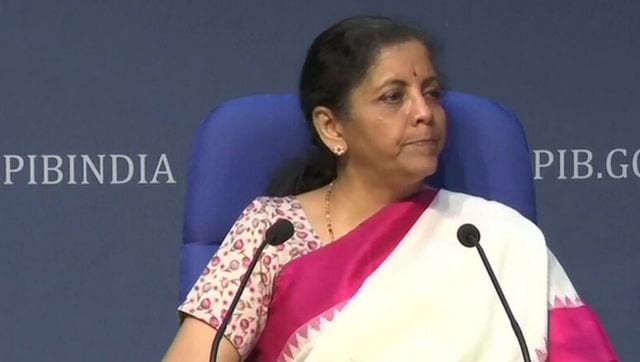 World
India had walked out of the RCEP, a 14-member group led by China, as negotiations failed to address New Delhi's outstanding issues and concerns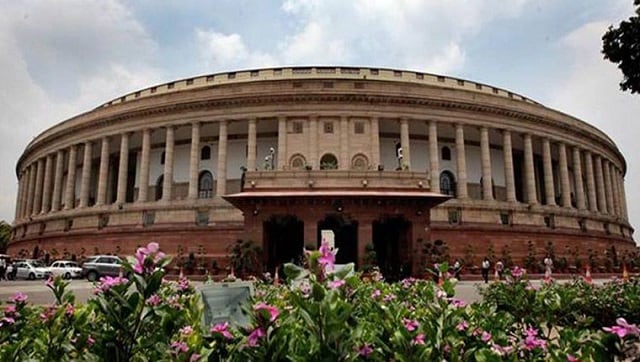 India
All Members of Parliament will get soft copies of the budget and Economic Survey that contains an account of the state of the economy