Softbank 'anxiously' monitoring Saudi Arabia situation - executive
By Stephen Nellis SAN JOSE, Calif. (Reuters) - Softbank Group Chief Operating Officer Marcelo Claure said on Tuesday it is 'business at usual' at companies backed by its nearly $100 billion Vision Fund despite a tense situation with Saudi Arabia, which provided nearly half of the fund's capital. Claure spoke at a technology conference in San Jose, California for British chip design firm Arm Holdings, which was acquired by Softbank Group in 2016 for $32 billion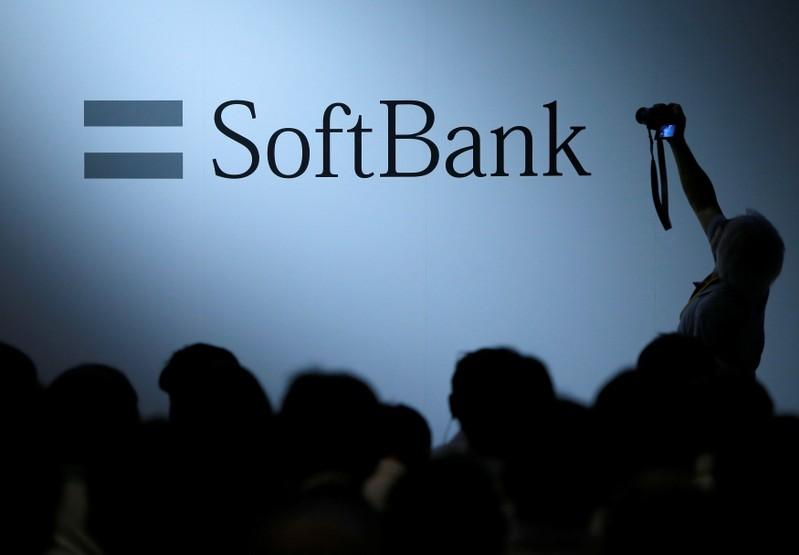 By Stephen Nellis
SAN JOSE, Calif. (Reuters) - Softbank Group <9984.T> Chief Operating Officer Marcelo Claure said on Tuesday it is "business at usual" at companies backed by its nearly $100 billion Vision Fund despite a tense situation with Saudi Arabia, which provided nearly half of the fund's capital.
Claure spoke at a technology conference in San Jose, California for British chip design firm Arm Holdings, which was acquired by Softbank Group in 2016 for $32 billion. Claure said Softbank is "anxiously looking at what is happening" regarding the fate of journalist Jamal Khashoggi, who disappeared after entering the Saudi consulate in Istanbul last week.
"We, like most parties in the world, are watching events unfold," Claure said. "We are just monitoring."
Softbank's $93 billion Vision Fund has become one of the primary funding vehicles for technology companies around the world. Saudi Arabia provided $45 billion for the fund, and unease over Softbank's ties to the kingdom dragged down its shares earlier this week. [nL3N1WV1G4]
Softbank is also raising a second $100 billion Vision Fund. Earlier this month, Saudi Crown Price Mohammed bin Salman told Bloomberg that the country's Public Investment Fund would contribute $45 billion to the second Vision Fund. Claure declined to comment to reporters on whether Softbank would accept the capital if it were offered.
"There's no certainty," he said. "We don't have a date" for the closing of the second Vision Fund, he said.
The Vision Fund acquired a 25 percent stake in Arm from Softbank last year, among the fund's largest deals to date for Softbank Chief Executive Masayoshi Son. The British chip design firm licenses its technology to chipmakers such as Qualcomm Inc and phone makers such as Apple Inc to power mobile devices and other technologies. The companies' chip designs have begun working their way into data centres, where they compete with Intel Corp .
Arm Chief Executive Simon Segars said the company has been able to expand rapidly under Softbank's ownership, hiring 2,000 people in the past two years for a total of 6,000 employees.
He said Arm was still profitable but less so than when it was a public company and was working with other Softbank Vision Fund Firms, for example by striking a deal with Softbank-backed Sprint Corp around so-called internet of things technology.
"That saves Sprint from engineering something very similar to what we already had. That lets us both go faster," Segars said.
(Reporting by Stephen Nellis; editing by Jonathan Oatis and Dan Grebler)
This story has not been edited by Firstpost staff and is generated by auto-feed.
Find latest and upcoming tech gadgets online on Tech2 Gadgets. Get technology news, gadgets reviews & ratings. Popular gadgets including laptop, tablet and mobile specifications, features, prices, comparison.
Business
By Howard Schneider WASHINGTON (Reuters) - A rebounding stock market and massive federal aid payments pushed the net worth of U.S. households back to pre-coronavirus levels in the second quarter, the Federal Reserve reported on Monday, with savings accounts and equity portfolios both rising sharply despite the pandemic
Business
By Rodrigo Campos NEW YORK (Reuters) - Stocks across the world hit their lowest in seven weeks and other risk assets sold off on Monday on concerns over renewed lockdown measures in Europe and Britain, as well as the United States' inability to agree on fiscal stimulus that would support millions of unemployed. Oil prices fell nearly 5%, the dollar rallied and an index of emerging market currencies fell by the most in six months. The MSCI world equity index , which tracks shares in 49 countries, touched its lowest since Aug.
Business
By Rodrigo Campos NEW YORK (Reuters) - Stocks across the world hit their lowest in seven weeks and other risk assets also sold off on Monday on concerns over renewed lockdown measures in Europe and Britain, as well as the United States' inability to agree on fiscal stimulus that would support millions of unemployed. Oil prices fell more than 3%, the dollar rose against a basket of peers and an index of emerging market currencies fell by the most in six months. The MSCI world equity index , which tracks shares in 49 countries, ended at its lowest since Aug