From soft drinks seller to co CEO: The inspiring story of Masaan producer Manish Mundra
At the age of 41, Mundra's plate is full. And he seems to be enjoying every bit of it.
The way actor-director Rajat Kapoor found a producer for his critically acclaimed film Ankhon Dekhi is now a Bollywood lore. Frustrated with producers not accepting his script on which he had worked for three years, he sent out a tweet, stating his anger and disillusionment. He said he had had enough and will now make a play instead.
Manish Mundra, once a soft drink seller in Deoghar, Bihar, and then managing director of Eleme Petrochemicals Limited in Nigeria, tweeted back: "Sir, I am a huge fan, and I will produce your film".
"He's been an angel for me," Kapoor told Reuters in an interview.
Mundra terms it an accident.
"...I never knew about this film but I always wanted to make such good films. I followed actors and directors whose work, work method and stories I admired. So when I came to know that Rajat Kapoor isn't getting good producers for his films and is thinking of going back to theatre, I decided to take a foot forward because I knew he is a wonderful actor and I love his films," he told Pandolin in an interview.
And that's how a 140-character tweet went on to change the lives of Mundra, Kapoor and many other aspiring, young film directors.
For Mundra, getting into films has been a childhood dream. An acute film buff, he used to steal money to watch movies in his childhood. "... (I) used to watch them in two shows so that I don't have to take permission from parents," he says in his blog.
"It was clear in my mind, heart, soul (whatever one wishes to call it), that I have to do something in it. But before taking the plunge I needed to create a base for myself," he told Pandolin.
So to create financial muscle, he got into the corporate world. And that was no cakewalk for him. His family was in extreme financial difficulties. A Rajasthani Marwari, he had to move to Deoghar in Bihar, where he sold soft drinks on the street to make a living.
"My worst day in my life was when I had to loan my mother's only gold ornament to one of my enemies to get some money for my fathers financial woes, I died then and there," he says in his blog.
After the 10th standard, he rarely attended the classes and was just a "visiting student" with a huge inferiority complex.
"I changed myself a lot after I left home at the age of 19, got the taste of reality," he says.
The struggles and fears only motivated him to move towards success, says this profile in the Business Standard. He did MBA from Jodhpur university and worked with many Aditya Brirla group companies. And what survived inside him all through the struggles was his golden dream to be in the filmdom.
"I had two options at the outset of my career: either I go to Mumbai and jump right into films, or I work hard in corporate life, make my fortune, and then create cinema," Mundra tells the Business Standard. And he chose the second path.
Now, he is the CEO of Indorama Petrochemnicals, a subsidiary of Indorama group in Nigeria. He shuttles between Nigeria and Dubai, where his family lives.
Apart from Ankhon Dekhi and Masaan, he has produced two more films in India, Prashant Nair-directed Umrika and Nagesh Kuknoor's Dhanak. Both films have won accolades at various international film festivals. Two others - Waiting by Anu Menon and X, a collaboration of 11 directors - are under production.
So how financially viable are these movies, given the fact that they are funded by setting aside part of his salary?
"...Who says content – driven cinema can't be commercially viable? There is an audience for it. You have to make an organized effort to make them at the lowest possible cost and to help exhibit it at maximum no. of screens. This is the organized thing I was talking about. So, it's completely false that independent films aren't commercially viable," he tells Pandoline. Drishyam Films is part of this organised effort.
Elaborating on his strategy for deciding a script, he says it is not the director's name that matters. "I don't go with the names, I go with the scripts. If I like the script, we are making it, it doesn't matter how new or known the director is," he says.
Another key lesson in financing he learnt the hard way - after the losses he incurred from Ankhon Dekhi - is the importance of international collaborations. According to him, it cuts financial liabilities and also opens up a global market.
Drishyam has also collaborated with Sundance Institute for Drishyam-Sundance Institute Screenwriters' Lab, which is aimed at bringing about world-class script writing in India. The company, according to the Business Standard  report, will also foray into film distribution. Umrika is set for release on September 11. It has produced an Iranian film. There are more international projects on cards.
At the age of 41, Mundra's plate is full. And he seems to be enjoying every bit of it.
Find latest and upcoming tech gadgets online on Tech2 Gadgets. Get technology news, gadgets reviews & ratings. Popular gadgets including laptop, tablet and mobile specifications, features, prices, comparison.
Entertainment
Manish Mundra, the founder of Drishyam Films, has bankrolled films like Masaan, Newton, and Dhanak.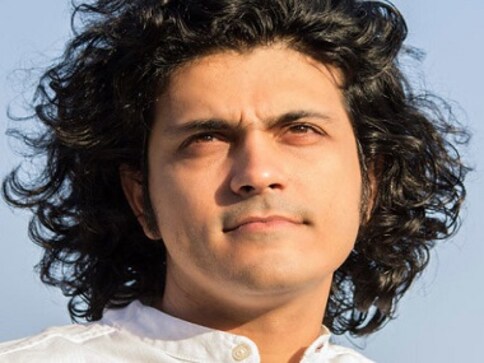 Entertainment
Hardik Mehta talks about how he belongs to a very 'filmy' family, experimenting with the horror genre in Roohi Afzana, and will to dabble in various genres.
Entertainment
For all those who are interested in writing for films, Sundance Institute Screenwriters Lab 2015 may help you hone your skills.