Smart Cities: Speak up, Mr Modi. The IT sector wants to know
Technology, transportation, energy efficiency, walk-to-work, cycling etc were some elements mentioned by Modi, during the launch of the initiative yesterday.
A year after announcing 'Smart Cities' project, Prime Minister Narendra Modi has finally decided to "define" it. The Prime Minister gave a vision of a smart city, "as one which was a step or two ahead of people's aspirations."
Technology, transportation, energy efficiency, walk-to-work, cycling were some elements mentioned by Modi, during the launch of the initiative yesterday.
He said smart city aspirants are being selected through a process of competition and with effective citizen participation ending the 'top down' approach and leading to 'people centric' urban development.
"It will be a ground up approach." Smart cities will be selected through competition and each city will get central funding of Rs 100 crore a year for five years.
There is clarity now on the selection criteria and funding part, but many – especially the IT, the infrastructure and realty sectors – were left slightly in the dark as all were looking forward to some announcements on how these cities will be designed, the framework and more.
Commenting on the smart city launch, Sunil MK, head – AEC/ENI, Autodesk, India & SAARC, said: "It is definitely a big announcement by the Government of India, marking the beginning of India's urban transformation. I am specifically excited about the 'AMRUT' and 'Housing for All' projects as it is directly aimed at uplifting the living condition of people by ensuring basic infrastructure for the selected 500 cities. These two projects, if implemented correctly, can pave the way for the development of smart cities in future."
"The role of sustainable design needs to be kept in mind when the plans for these projects are executed on ground. While it is necessary to embed the cities with sensors, gadgets and internet that can enable flow of data and information, it is important to give some thought to how these cities can be best designed. To achieve this, we need to invite planners, designers and engineers to the table early on, so all construction parameters can be digitally visualized and manipulated before we go about with the actual construction. Sustainable design, good governance and transparent metrics combined with a putting-people-at-the-heart-of-things mindset will be the key to making not just 100 but every city in India, smart and livable," he added.
Here, Firstpost brings all the important technology aspects related to this ambitious project:
What is smart city?
Narendra Modi's dream of developing '100 smart cities' - which has been allocated Rs 7,060 crore in Union Budget 2014 - is a major project that will rely heavily on technology because smart cities are technology-driven.
The project will focus on three strategies: retrofitting (make existing cities into 'smart ones' through retrofitting smart technology); brownfield projects (redevelopment of existing cities); as well as greenfield cities (building entire new cities).
Firstbiz spoke with experts and analysts to get some details on what India's Smart Cities should involve. Hitesh Shah, director channel sales at BlackBerry, explained: "A smart city is one that is connected, has high living standards and uses technology as its backbone. Smart cities are connected with the Internet to enable more productivity, features and efficiency in the daily lives of the inhabitants."
"Typically a Smart City would mean use of Internet of Things (IoT) technologies, use of various IT systems to make things much smarter," Gartner Analyst Ganesh Ramamoorthy asserted. "Getting that last mile connectivity and getting things fully automated is going to be the most important aspect of labelling a city smart." Transportation, energy utilities, buildings, and security are some of the aspects that need to be smarter and driven by technology and automated processes.
In this video, security expert Kartik Shahani, Country Manager for RSA--the Security Division of EMC explains what the security challenges that Smart Cities and Digital India brings and how the Indian government can protect itself better.
Technology solutions
"Technology will play a crucial role in the development of Smart Cities in terms of networks, mobile devices, applications, solutions and a complete connected experience," believed Shah. He added that mobile devices would be the enabler in the development of Smart Cities.
"M2M (Machine 2 Machine) technologies will play a significant role along with the delivery platform as the point of access. Security concerns and data management will also be important focus areas as we move ahead to the next phase of connectivity," added Shah.
Ramamoorthy hopes the project will spur demand for IoT technologies.
Business opportunities for IT sector
Global tech vendors, including Cisco, HP, IBM, Hitachi Data Systems and Avaya, have all been eyeing the smart city opportunity in India.
Market research firm IDC estimates a minimum of Rs 2,000 crores flowing into the technology sector on the back of the 'smart cities' initiative. It's no wonder technology vendors are salivating in glee.
"These would be good times for the IT industry, as many more projects would come in," Ramamoorthy believed. Indian IT industry had been very service-oriented but with new Smart City projects coming in we may even see lot more product companies emerging.
"Smart cities will attract investments across all layers of ICT. Cities and their private-sector partners will invest in all layers of ICT infrastructure in order to realize Smart City initiatives. In particular, hotspots for growth will be technology consulting, networking, telecommunications, and other hardware infrastructure, middleware, sector-specific applications, telecom and managed services, and systems integration," said Manish Bahl, vice president and country manager- India, Forrester Research.
New IT-driven jobs
The project will not just promote investments in the use of modern technology but also create new employment opportunities in the Indian IT sector.
The government needs to form a 'Smart City Council' and bring in all necessary stakeholders in the smart city together. The City CIO would be the one to spearhead the process of different departments coming together in the Smart City Council. India can expect at least 100 City CIOs in the next couple of years.
Secondly, there will be new jobs in analytics. And, one such job would be that of 'Data Scientists.' In addition, there would also be huge demand for app developers.
Subscribe to Moneycontrol Pro at ₹499 for the first year. Use code PRO499. Limited period offer. *T&C apply
Politics
Kerala Assembly Elections 2021 Live Updates: The Union Home Minister also slammed the Left-led ruling alliance LDF and the Congress-led alliance UDF over corruption cases during their regimes in the state
Politics
Azad's remarks come a day after he and other 'G-23' Congress leaders, pressing for a leadership change and organisational overhaul, at an event in Jammu said the party is 'weakening'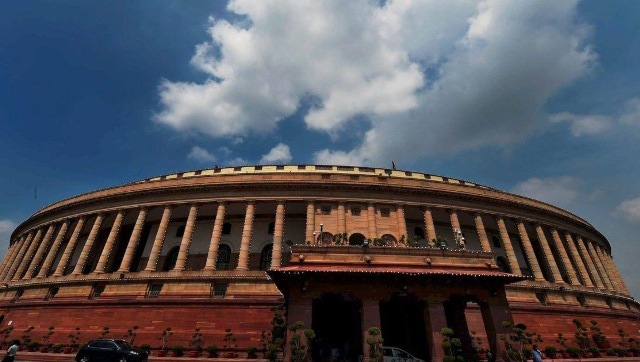 India
The report painted an overall grim picture for the principles of democracy across the world, but the alleged downturn in India's democratic values meant that now only 20 percent of the world's population lives in a liberal democracy