Smart card: Black money lessons from Goa, where everyone wants to be paid in cash
It should be made compulsory for merchant establishments of a certain size to accept credit/debit cards.
In the ten years that I have lived in Mumbai, I have managed to go to Goa regularly, especially during the rains, when I find the state to be very beautiful. The roads in the state are fantastic and it is a pleasure being driven around. The sea-food is fresh, the hotels are clean and the booze is cheap (though I don't consume alcohol on most days). Also, during the rains there are fewer tourists going around. Hence, there is some peace and quiet.
The trouble is that almost everyone in Goa (other than the five star hotels) wants to be paid in cash. Be it hotels, shacks, taxi services, restaurants and so on. Also, many of the merchants mentioned above do not like the idea of issuing a proper bill. Many bills are handwritten on plane pieces of paper, with no way of figuring out later where the money was actually spent.
Further, there seems to be concerted effort not to accept credit/debit cards. This, in an era where even most kiranawallahs in metropolitan India accept cards. Why is that the case? The only possible explanation is that people don't want to pay the right amount of tax on the money they are making through tourism. And the moment they start accepting credit/debit cards there will be some record of money spent by tourists at their establishment. This will lead to a situation where under-declaring income will become more difficult. And tax will have to be paid. Accepting only cash for payment rules out this possibility totally.
Data from the Goa Tourism department shows that a total of 4.05 million tourists visited Goa in 2014. The number has jumped more than 5 times from the 7.75 lakh tourists who visited the state in 1985. The number of foreign tourists visiting the state in 2014 stood at 5.14 lakh.
Given the huge number of tourists visiting the state every year, and the fact that most payments need to be made in cash, the amount of black money being generated in Goa, must be huge. Black money is essentially money which has been earned but on which no tax has been paid.
The Finance Minister Arun Jaitley during the course of his budget speech in February 2015 had remarked: "One way to curb the flow of black money is to discourage transactions in cash. Now that a majority of Indians has or can have, a RUPAY debit card. I, therefore, propose to introduce soon several measures that will incentivize credit or debit card transactions, and disincentivise cash transactions."
While this is a noble thought, just encouraging people to use RUPAY debit cards is not enough. I may want to spend money using a debit card but the merchant should also be ready to accept a payment through a card. If that is not the case (as it is in Goa) all the debit cards in the world won't make any difference.
What is the solution to this? It should be made compulsory for merchant establishments of a certain size to accept credit/debit cards. Understandably this will not be easy to implement, nevertheless a start has to be made. At least, those who want to pay by cards should have the option of doing so.
The Narendra Modi government since coming to power has talked a lot about getting back the black money that has left the shores of the country. But there hasn't been much talk or action about domestic black money. Ultimately, almost all black money is initially domestic given that it is generated within the country.
Nevertheless, there has been a strange fascination for getting back the black money that has left the shores of this country, even though not much is likely to come from it. Even the World Bank's programme of chasing black money hasn't met with much success.
As Dev Kar, chief economist, Global Financial Integrity, wrote in a recent column in The Indian Express: "The World Bank's Stolen Asset Recovery programme has, since its inception in September 2007, assisted in recovering only a minuscule portion of illicit assets stashed abroad. This, notwithstanding the full support of the bank's near-universal membership of states and its own considerable human and financial resources in the fray."
The reason for this is that much of this money has been stashed away in tax havens and they are not going to give away the data any time soon. As Kar writes: "There has been scant progress against tax haven secrecy. Aided by little or no regulatory oversight, tax havens have been absorbing illicit funds from poor developing countries for decades."
Even the American Act (known as FATCA in short) against black money is not expected to have much of an impact. The Foreign Account Tax Compliance Act (FATCA) of the United States was passed in 2010. As per the Act, every financial institution outside the United States needs to figure out whether it has American citizens as clients. Having done that it needs to report the information to the Internal Revenue Service of the United States.
Despite such provisions, the Act is expected to have a limited amount of success recovering black money. Jane G Gravelle writing in a research paper titled Tax Havens: International Tax Avoidance and Evasion for the Congressional Research Service estimates that FATCA is expected to "have a relatively small effect, $8.7 billion over 10 years, when compared with estimated costs of international evasion of around $40 billion a year."
So, the United States expects to recover around $870 million from FATCA every year, though the black money being generated is close to $40 billion per year.
When the United States and the World Bank have had limited success on trying to recover international black money, it is safe to say that India's efforts on this front are not going to lead to much success.
Given this, it makes sense for the Modi government to concentrate on domestic black money and make sure that tax compliance improves over the years. They need to work towards ensuring that black money is not generated in the first place.
Nevertheless, as the old Hindi saying goes "ghar ki murgi daal barabar". Hence, the focus on trying to recover black money that has already left the shores of the country is likely to continue.
(Vivek Kaul is the author of the Easy Money trilogy. He tweets @kaul_vivek)
Lifestyle
Through this fortnightly column, Tales From TJ Road, Bachi Karkaria tells the story of Mumbai's metromorphosis
World
The virtual maritime jam, re-routing of ships and the colossal financial damages caused by this Suez Canal 'choke' is a real-time experience, of inevitable helplessness, in such situations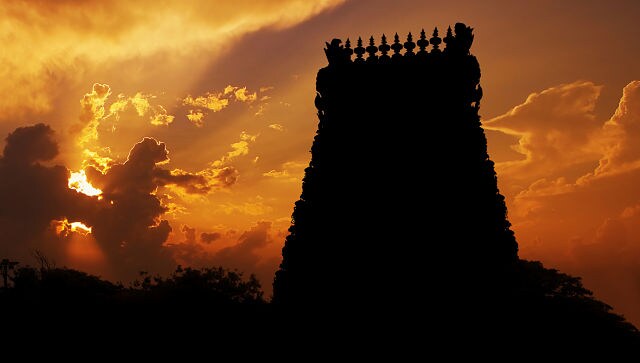 Politics
Tamilians don't just pray in temples; they see them as community spaces that reaffirm social unity