Small savings schemes: Govt keeps interest rates unchanged for Apr-June quarter on NSC, PPF, KVP
The government has kept the interest rates on small savings schemes, including NSC and PPF, unchanged for the April-June quarter
Interest rates for small savings schemes are notified on a quarterly basis

Public Provident Fund (PPF) and National Savings Certificate (NSC) will continue to carry an annual interest rate of 8 percent

Kisan Vikas Patra (KVP) will give a yield of 7.7 percent and mature in 112 months
New Delhi: The government has kept the interest rates on small savings schemes, including NSC and PPF, unchanged for the April-June quarter.
Public Provident Fund (PPF) and National Savings Certificate (NSC) will continue to carry an annual interest rate of 8 percent, while Kisan Vikas Patra (KVP) will give a yield of 7.7 percent and mature in 112 months.
Interest rates for small savings schemes are notified on a quarterly basis.
"The rates of interest on various small savings schemes for the first quarter of the financial year 2019-20 starting 1 April, 2019, and ending on 30 June, 2019, shall remain unchanged from those notified for the fourth quarter of the financial year 2018-19," the finance ministry said in a notification issued Friday.
The interest rate for the five-year Senior Citizens Savings Scheme has been retained at 8.7 percent. The interest on the senior citizens' scheme is paid quarterly. Interest on savings deposits has been retained at 4 percent annually.
The girl child savings scheme Sukanya Samriddhi Yojana account will offer 8.5 percent rate during the first quarter of the next fiscal.
Term deposits of 1-5 years will fetch interest rate in the range of 7-7.8 percent, to be paid quarterly, while the five-year recurring deposit is pegged at 7.3 percent.
Business
For the January-March quarter, the government had reduced interest rates on small saving schemes by 0.2 percentage points
Business
Justifying slashing of interest rate on small saving instruments like PPF, Finance Minister Arun Jaitley today said interest rates in India are "extraordinarily" high and the country risks becoming the most sluggish economy if lending rates continue to rule high.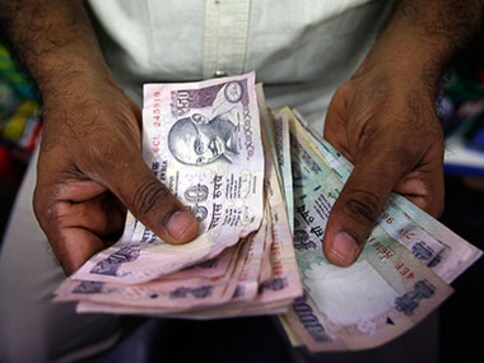 Business
The government is considering rate moderation for small savings schemes in the upcoming quarter, a development that could lead to speedier transmission of monetary policy rate cuts, sources said