SKS to Vodafone: Microlenders, telcos may emerge as banks to serve poor
India is set to witness the biggest banking revolution ever happened. Good news for half of the country's unbanked poor
There were too many takers to wear the hat of a tiny banker when the deadline to apply for small finance and payments banks licences expired at the close of business hours on 2 February at Mint Street. A total of 113 companies have applied with the Reserve Bank of India (RBI) for small finance banks or payments banks licences. Of this, 72 are for the small finance banks.
Interestingly, the number of applicants in both categories is the same as that in 1993, when the RBI invited applications to set up full-service private banks, shortly after the advent of economic liberalisation. The RBI had received 113 applications that time too.
A quick glance through these lists this time shows that a number of microfinance institutions (MFIs) have applied for the small finance bank applications list, while an interesting mix of prepaid payment instruments (PPI), telecom companies, large industrial houses and one government department — India Post — has constituted the list for payments banks.
At least 15 MFIs have applied to become small finance banks. Among them are India's only listed microlender, SKS Microfinance, India's oldest microlender, Basix microfinance, Ujjivan Financial Services, Janalakshmi, Utkarsh, Intellecash, Equitas and Vaya Finserv, where former SKS promoter Vikram Akula is attempting a comeback.
Logically, most of the leading microlenders would want to become a bank since this will give them access to cheaper public deposits and help them reduce their dependence on commercial funding.
As Firstpost had noted before, this makes sense and will benefit the rural customers too since heightened competition will force both the new and existing set of banks to offer high savings rate to the borrower and cheaper advances.
Under the RBI norms, a small finance bank can operate as a normal bank offering a full range of services as offered by a normal bank, albeit, on a smaller scale. Microlenders have for long pitched their demand for permission to accept public deposits, but the central bank has repeatedly turned down this citing the risks involved. By becoming banks, MFIs can tap the public money and thus bring down their cost of funds.
In turn, the rate of interest they currently offer to the borrower (about 26 percent) can come down significantly, and may comparable to the rate structure offered by commercial banks.
In the aftermath of the 2010 microfinance crisis, many smaller microlenders had to shut shop, while even some of the big NBFC-MFIs based in Andhra Pradesh had to curtail their operations to limited areas.
Since then, these entities haven't fully recovered from the impact of the crisis.
In this backdrop, becoming a small finance bank is a golden opportunity to access public deposits, by tapping their existing customer base. At the same time, converting to small finance banks wouldn't dilute the character of MFIs since the RBI has clearly stipulated that the mandate of small finance banks will be to operate among the lower end of the customer. At least 75 percent of their total credit must be lend to the priority sector (agriculture, exports, small housing and other economically weaker sections).
Besides microlenders, others figure in the list of small finance banks include mortgage lender, Dewan Housing, Kerala-based gold loan lender, Kosamattam Finance and some local area banks.
Payments bank aspirants
For payments banks, the list of applicants is a star-studded one. This includes Reliance Industries, which has tied up with State Bank of India to roll out payments bank services, Aditya Birla Nuvo, Bharti Airtel, Vidafone, Kishore Biyani, who runs the retail chain Big Bazaar, and Videocon.
That apart, a number of PPIs, such as Itz Cash, Oxigen Services and Pay Point India, too have applied for setting up payments bank. Kerala-based gold loan lender, Muthoot finance too has thrown the hat in the ring.
The list also includes Department of Posts, which failed to get into the final list of the RBI last time, when the apex bank permitted only two companies — IDFC and Bandhan — out of a list of 25 applicants to become full-service banks. India Post is also trying to become a full service bank through legislation as per the recommendations of an expert panel.
Under the RBI norms, payments banks can offer deposit products and other transactional services but cannot offer loans.
As Firstpost has said before, telecom companies' entry into the payments banks services can be a game changer for the way banking is done in the hinterland since these firms can leverage their massive subscriber base to roll out banking services.
The RBI has appointed two external advisory committees to scrutinise the list of applicants. Former RBI deputy governor, Usha Thorat heads the committee on small finance banks, while RBI's central board member, Nachiket Mor will chair the panel on payments banks. If everything goes well, the names of the new set of banks will be finalised in the next few months.
Unlike last time, this time around, the number of new banks is likely to be much higher since the idea is to spread the basic banking services to far-flung areas of the country through small-sized, low-risk banks. A number of companies, including micro-lenders and PPIs, telecom firms are likely to emerge as India's new banks, leveraging the advantage of technology, unless the the RBI wants to blackball the applicants it doesn't deem blue blooded.
If it doesn't do so, India is set to witness the biggest banking revolution ever happened. Good news for half of the country's unbanked poor.
Subscribe to Moneycontrol Pro at ₹499 for the first year. Use code PRO499. Limited period offer. *T&C apply
India
The government will release the GDP numbers for the October-December quarter of the current fiscal on Friday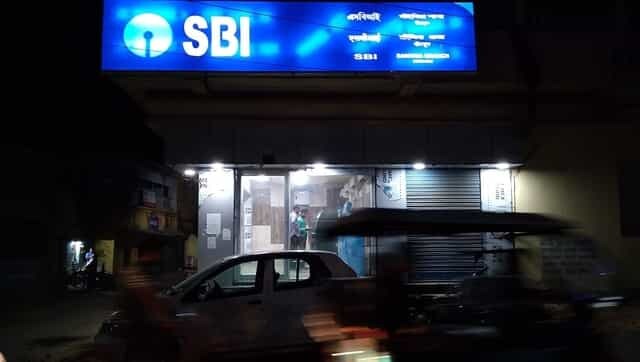 Business
Apart from these days, several banks might remain closed mid-March as many unions have called for a nationwide strike against the government's plan for making the banking sector private. The two-day-long strike is on 15 and 16 March.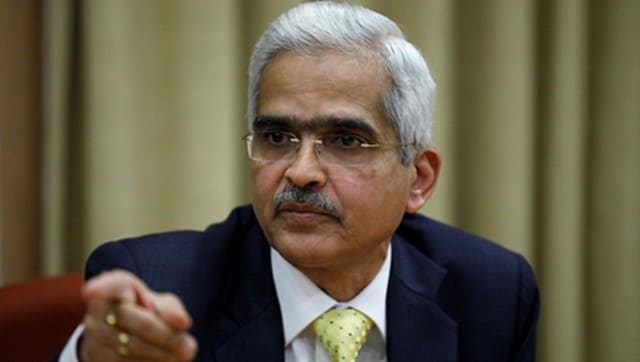 Business
Das said that such coordination is needed because both the Centre and states impose taxes on fuel