Six months of demonetisation: The big takeaway; no magic cure for black money, corruption, terror
As of now, the pain is more visible than gains
Around 8 pm on the evening of 8 November 2016 a surprise televised announcement (watch here) by Prime Minister Narendra Modi, caught the nation by surprise.
In a well-worded speech, lasted about an hour, PM Modi positioned himself as the crusader against the black money, corruption and terror finance in Asia's third largest economy and offered a magic solution to end all the three overnight by banning Rs 500, Rs 1,000 notes. Demonetisation — as the process of recalling currency is called — the step instantly invalidated 86 percent currency in the circulation or about Rs 15.44 lakh crore.
By the time the speech was nearing an end on the television, the surprise element had given way to sheer panic among the public across the country. The common man rushed to nearby ATMs to withdraw lower denomination notes (since Rs 500 and Rs 1,000 notes were of no use past midnight for daily transactions) while the crooks and cash hoarders rushed to jewelries, luxury shops, petrol pumps and benamis to save their unaccounted cash.
Chaos followed as people thronged bank branches to exchange, deposit their old notes and withdraw permissible denominations. Four mints run by the government and RBI were asked to work overnight to supply new currency. The frenzy continued for next two months. Most ATMs remained shut and bank branches restricted cash withdrawals. Frequent changes in the rules on depositing and withdrawing cash added to the confusion. At one stage, the government even asked banks to mark those who withdraw cash with indelible ink to prevent repeat withdrawals. The execution of the plan was inept, to say the least. But, the Modi government defended itself for the cash crunch saying that it couldn't have disclosed the plan earlier for reasons of secrecy of the operation. It later changed the primary narrative on demonetisation from black money to creating a cashless economy. No one, neither the economists nor the layman, had any firm clues on what was going on around. After all, such massive withdrawal of high value currencies in one go was a move unheard anywhere in the world.
Top economists divided into two factions on note ban. Among those who supported demonetisation were Jagdish Bagwati and Bibek Debroy while those who spoke against the move included Amartya Sen, Manmohan Singh and Kaushik Basu. Several questions were raised by both the supporters and critics of the demonetisation move.
a) Will the move turn out to be the magic cure to achieve the three stated objectives?
b) Is the pain that an artificial cash crunch will inflict on the economy and the common man worth it?
c) How long will the cash crunch last?
d) Does the demonetisation make good economic sense in an aspiring economy of 1.25 crore Indians?
Remember, an overwhelming number of transactions (about 70 percent according to general estimates) in India happen in cash and the informal sector, which predominantly use cash, constituted about 40-45 percent of India's GDP and 80 percent of employment. This is where the demonetisation-induced cash crunch had its maximum impact. The answers to above questions are still being debated by both the supporters and critics. Only limited data is available with respect to how much cash has been deposited back to the banks until December end when the window for general public to deposit old notes came to a close.
Six months after the note ban, let's look at what demonetisation has done in the economy and what happened to the government's three stated objectives.
Black money
If one goes by the evidence available so far, demonetisation and the subsequent income declaration scheme have been largely a non-event for the black money hoarders and, in some cases, a boon to legitimise their ill-gotten wealth. As such, only a fraction of the total black money in the system as in the form of cash — something economists like Arun Kumar have been pointing out. There is a strong possibility that even those cash hoarders would have found a way to salvage their ill-gotten wealth using multiple benami accounts and using the Pradhan Mantri Garib Kalyan Yojana (PMGKY), with minimum loss and punitive action.
Under PMGKY, tax cheats were asked to pay a 30 percent tax plus 33 percent surcharge on the tax and a 10 percent penalty was proposed to be levied on the undisclosed income in the form of cash and deposits. Also, he had to deposit 25 percent of the black money in an interest-free deposit scheme for a period of four years. Arguably, this made some sense for crooks since if they fail to do this and get caught later the tax plus penalty could go up close to 140 percent and prosecution.
But, even under PMGKY, the government did not have much luck. It managed to garner just about Rs 2,300 crore (read an Indian Express report here) through this exercise while the estimates on black money in the economy were ranging above a lakh crore. The tax department is said to have identified 18 lakh people where cash deposits do not match their income profiles. But, there is a long wait before we see any result here considering the staff constraints of the I-T department and magnitude of the exercise.
In his book, 'Understanding the Black economy and Black money in India', noted economist and former JNU professor Arun Kumar wrote that "Only a small amount of the black money would be affected by demonetisation... it is unlikely that black marketeers and other generators of black money will suffer because the biggest fish were able to quickly convert whatever black cash they had into white."
The initial hope of the Modi government was that that not all money will returned to the system post demonetisation as black money hoarders will run for cover. This amount of cash which will get extinguished outside will reduce the liability of the RBI and the government will, thus, benefit from a bonanza. But, this expectation fell flat when almost all money returned to the bank counters. Even after 4 months of the closure of the deposit window for public, the RBI has not come with the final count of money deposited post demonetisation. The last time it did so was in December when the central bank said Rs 12.4 Lakh crore deposits have come to banks as on 10 December. After this, the RBI has maintained that it is still counting the cash and has not disclosed any number.
Corruption
Even in the beginning, there were not too many takers for the Modi government's claim that tackling corruption through demonetisation was a feasible idea. There were two main reasons for the skepticism. One, not all corruption takes place by way of exchange of cash. Two, if cash is the enabling tool for corruption, it can still happen using the new currencies. In fact, there have been reports after demonetisation of officials getting caught for taking bribe in new currency (read one here).
The assumption that shift to digital transactions post demonetisation will curb corruption is also a weak argument. As this column in The Economic Times points out if that is the case Kenya, with 75 percent of adult population using mobile phones for transactions, would have been a corruption-free country. But, it is one of the most corrupt countries ranking 139 out of 168 countries.
Terror finance
Post the demonetisation, PM Modi and his cabinet colleagues have claimed that the move has broken the back of Maoists and stone-pelters in Kashmir(read a report here). In fact, PM Modi said in Parliament in February this year that 700 maoists have surrendered after the note ban. But, the subsequent incidents of maoist attacks on jawans (read here) and continuing incidents of stone pelting in Kashmir raise doubts on this claim too. It is a fact that sudden withdrawal of cash would have impacted the domestic terror groups for a while. But, as the cash supply improved, it is likely that these groups will also get access to cash.
"Some of the activities like terror funding, etc would have come down because there is no cash available in the system. But, with this, the overall economic activities also have come down. Money, which was utilised earlier, is not available now. Once the cash comes back, all of this will start again. The point is for one or two targets, you don't burn the entire forest," former RBI deputy governor, K C Chakrabarty, told Firstpost in January this year.
Cashless economy
Demonetisation has indeed helped to formalise the economy with more number of depositors now traceable. Also, the Modi-government's push for cashless economy post demonetisation has helped to improve the use of non-cash methods for regular transactions. Launch of BHIM app and incentives for use of cashless transactions have encouraged more number of people to take the digital shift. But, as the remonetisation has progressed, cash has made a strong come back to the system with digital transactions showing a decline from the peak post note ban and cash withdrawals from ATMs on the rise.
To sum up, so far there is no evidence to suggest that demonetisation has succeeded in achieving any of its three originally stated objectives -- black money, corruption and terror funding, while it has made some progress in its later objective -- moving the society to a cashless economy. But, as a UN report observed (read here) the move has hit the lower income groups most while it would not stop future generation of black money. The pain is more visible than gains.
Find latest and upcoming tech gadgets online on Tech2 Gadgets. Get technology news, gadgets reviews & ratings. Popular gadgets including laptop, tablet and mobile specifications, features, prices, comparison.
Entertainment
The news of Naresh Kanodia's demise comes within days of his brother, film musician, singer and former Parliamentarian Mahesh's death in Gandhinagar.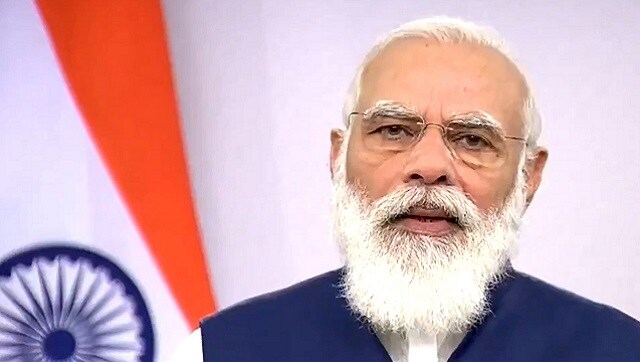 India
Narendra Modi to address nation LATEST Updatess:Addressing the nation over Covid-19 crisis, Prime Minister Narendra Modi Tuesday said that the lockdown may have been lifted in the country but warned saying that the "virus is still out there"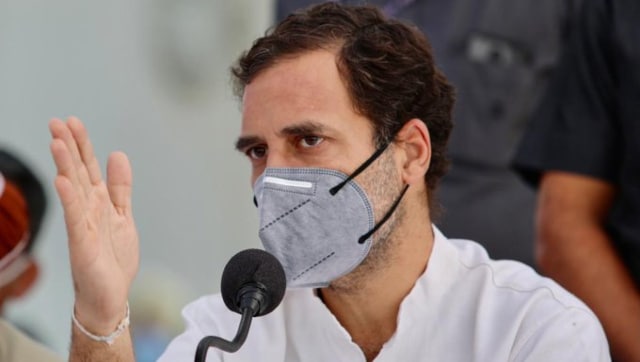 Politics
In a tweet, Prime Minister Narendra Modi had announced that he will address the nation at 6 pm today