SIT black money probe on mushrooming growth of babas could be revealing
The SIT sleuths are bound to come up with a wealth of information once they descend on these dubious ashrams.
The Special Investigation Team (SIT) constituted by the Supreme Court to look into black money in India as well as stashed away abroad has rightly chosen a right target for its freewheeling investigations -- the sundry babas and matas (god men for short) dotting the Indian landscape. The opulence wafting through and permeating the ashrams in which these god men are ensconced can put the erstwhile Moghul rulers to pale. The SIT wonders about the source of funding of these god men.
Religion is the opium of masses. Indians are no exception to this. Soothsayers and faith healers with a touch of religiosity thrown in can easily sweep the fawning followers off their feet. The local power brokers and others awash in cash generated through shady business deals find in such god men a sanctuary to park their ill-gotten wealth. Invariably these ashrams are registered as religious trusts under the income-tax law which confers complete tax exemption on them. Now religion is a holy cow and what constitutes a religious trust's core dare not be questioned. These then offer themselves as an excellent avenue to park ill-gotten money. The income tax law vide section 115BBC says if a trust enjoying tax exemption receives anonymous donations in excess of 5 percent of its total donations, it will have to pay tax at the rate of 30 percent on the excess over this 5 percent limit. In other words, latitude is given for anonymous donations upto 5 percent. But the draftsman has been known for his generosity in leaving loopholes even in solemn laws. The most important loophole is religious trusts do not come under the pincer of this regime. Did anyone say one step forward one step backward? Well that is what the regime amounts to except that some gullible charitable trusts may come under its pincer. But in this article, the focus is on religious trusts and not on charitable trusts though it would be uncharitable to brand only religious trusts as being amenable to misuse. Charitable trusts too are abused. Be that as it may.
Now comes the question who the patron saints of these ashrams are. Who props up these god men? The answer as alluded earlier is the power brokers and others awash in black money. The god men do their bidding in return for luxurious living and fan following that is soothing to their egos. The generous cash donations given are only partially for ashram and by extension religious activities, with bulk of them enuring for shady purposes as dictated by the munificent donors. These ashrams are touch-me-nots not only from the income tax point of view but also from the reaching and supposedly long arms of the law. The powerful patron saints raise a stink whenever police seeks to enter the precincts of these ashrams on suspicion of trafficking in vulnerable women and other nefarious activities.
To be sure, not all ashrams and mutts belong to the shady genre. There are genuine ones offering spiritual solace and religious satisfaction to the devotees thronging them. Many of them do poor feeding with pride and sincerity. Therefore it would be wrong to tar all religious mutts and shrines with the same brush. Nor is the abuse of god men religion-specific.
The SIT sleuths are bound to come up with a wealth of information once they descend on these dubious ashrams. And that would be only tip of the iceberg because the information gleaned on a swoop down of these ashrams may lead to other sources of black money. Indeed their work would result in force multiplier for the income tax department. A raid of a tax evader's premises leads to raid of his associates because tell tale marks are invariably left especially when one is cocky that no harm will befall him/her. The SIT's suspicion that the sundry ashrams mushrooming in this country are only facades or fig leaves for black money owners is not at all far-fetched or paranoid.
Find latest and upcoming tech gadgets online on Tech2 Gadgets. Get technology news, gadgets reviews & ratings. Popular gadgets including laptop, tablet and mobile specifications, features, prices, comparison.
Sports
The Supreme Court in a 2017 order had appointed a Committee of Administrators to formulate the constitution of the AIFF in consonance with the Sports Code.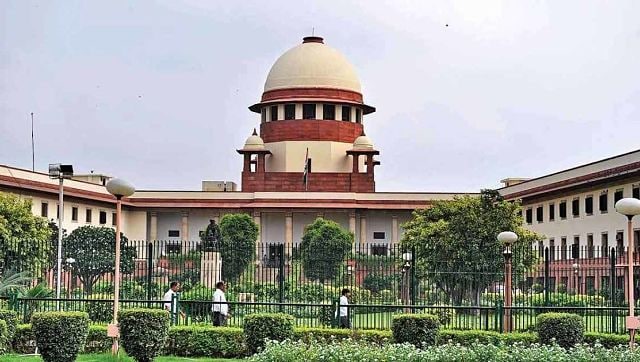 India
The apex court said that the high court ought to have appointed an amicus curiae in the absence of counsel, adding that "the liberty of a citizen cannot be taken away in this manner".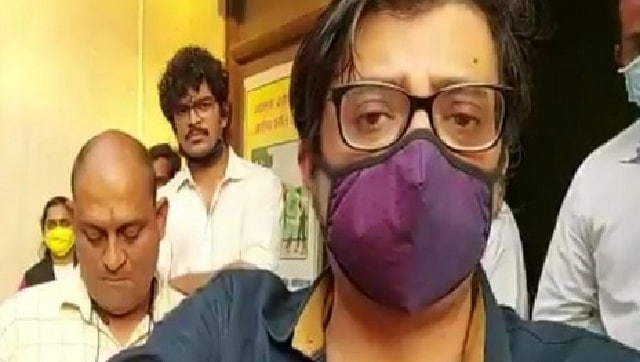 India
A two-judge bench of Justices DY Chandrachud and Indira Banerjee pulled up the Maharashtra government over the TV anchor's arrest as they heard the petition through video conferencing.