Sistema's future growth stalled as Trai says no to auction for CDMA
So not only is there no scope for future expansion of CDMA telcos, Sistema stands to lose Rs 1400 crore because it paid more in the last round of auctions.
There is a growing feeling among CDMA telcos that they have been discriminated against by telecom regulator Trai. And for at least one operator, Sistema Shyam Teleservices, there seems to be a genuine case for regret.
In its recommendations on spectrum issues released yesterday, Trai has categorically stated that there will be no auction in the 800 mhz band which is used by CDMA operators. It has also suggested that some spectrum be taken away from this band and included in the 900 mhz band used for 2G services, creating what is known as EGSM band.
So why should Sistema Shyam worry? Though the company declined to comment on Trai's recommendations, an official with a CDMA telco told Firstpost that with no auction roadmap for 800 mhz band, Sistema cannot expand into new circles like Mumbai. In fact, it now cannot expand in existing circles either, where it could have placed bids for acquiring more spectrum in any future auction.
Sistema lost 20 licenses after the Supreme Court cancelled 122 licenses in February last year but was able to bid back 8 licenses in the March 2013 auction; it now operates in nine telecom circles.
Simply put, CDMA companies like Sistema have no future growth in sight with Trai saying no auction for 800 mhz spectrum possible now.
Another point which goes against telcos like Sistema is the drastic reduction - of up to 40% - in the price of 1800 mhz spectrum which Trai has proposed. Till now, Trai had been linking the price of 1800 mhz with that of 900 and 800 mhz bands.
Now that the 1800 mhz spectrum is cheaper by about 40%, Sistema obviously feels cheated that it got spectrum at older, higher prices.
For the first round of auctions in November last year, Trai had suggested a multiple of two times the 1800 mhz price for 800 mhz band which was brought down to 1.3 times; for the second round of auction in March this year, the price was reduced by further 50%.
So telcos like Sistema now stand to lose Rs 1400 crore because the price of 1800 mhz band has been slashed by around 40% and since 800 mhz band price was indexed to that of 1800 mhz, they ought to have paid lesser in the March auctions.
So not only is there no scope for future expansion of CDMA telcos, Sistema stands to lose Rs 1400 crore because it paid more in the last round of auctions.
What is the solution? The official quoted earlier said the Government should refund the Rs 1400 crore, allot it more spectrum for this money or consider extending licenses beyond the 20-year validity period. Sound suggestions but the Government is unlikely to heed any.
New GSM operators like Videocon Telecom are also fuming because they too perceive a far more expensive spectrum purchase in the March auctions than at current prices.
That CDMA is a dying technology is no secret but operators like Sistema obviously want to continue by concentrating heavily on providing affordable data services.
Trai's recommendations note that CDMA subscribers base and minutes of usage (MOU) have been falling steadily over the last three years when GSM metrics have been improving. CDMA subscribers fell from 105.64 million in the March quarter of 2010 to 73.78 million in the same quarter this year. During the same period, GSM subscribers increased from 478.68 million to 794.03 million.
In the March quarter this year, average revenue per user (ARPU) for CDMA subscribers was Rs 95 against Rs 105 for GSM subscribers.
No wonder then that Trai has not hesitated from recommending that some spectrum be taken away from CDMA 800 mhz band and be used to provide GSM services.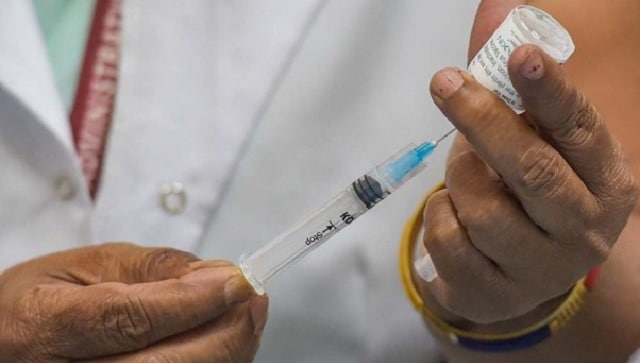 India
The vaccination process for people aged 18 to 45 years shows how the use of technology, backed by the wrong policy and implementation design can lead to large-scale exclusion
News & Analysis
Krafton will give rewards to those who pre-register for the Battleground Mobile India game.
News & Analysis
Krafton will be announcing a pre-registration period for Battlegrounds Mobile India before the launch takes place.