Singham anti-piracy order shows law is an ass without meaning to be
The Delhi High Court's John Doe order to prevent piracy of Singham has ended up shutting down all file-sharing sites. The court did not intend this, but the ISPs have done this without thinking.
This is a big stakes game: a new, expensive-to-produce film, Singham, was released on Friday, 22 July. Reliance Big Pictures, the producer of the film, like producers and distributors of any film in India, expects the film to be distributed illegally as well - and their concerns are high on the extent of piracy that may happen through file-sharing sites on the internet.
Reliance goes to court in an effort to protect illegal distribution losses. According to Medianama, "Reliance BIG Pictures got a "John Doe" order allowing them to serve cease and desist notices on movie pirates pirating the film Singham... What is unique about this order through, according to Big Pictures VP (Music and Anti Piracy) Sanjay Tandon, is that it also covers internet service providers, and not just people selling pirated DVDs or cable operators.
"A John Doe order is given against unidentified people, because the copyright owner doesn't know who is going to infringe. We anticipate that certain entities are going to infringe, and the Delhi High Court has granted us a John Doe order," Tandon said."
On Thursday night, says Techtree, "many Indian internet users were shocked to find their favourite file-sharing websites banned. Members of theIndia Broadband Forum reported that visiting popular websites such as Megaupload, RapidShare, MediaFire, DepositFiles, and others served up a static page saying that the "site has been blocked as per instructions from the Department of Telecom". This ban was reported by subscribers of major ISPs,including Reliance, MTNL, and Airtel."
The Delhi High Court order did not ask for the file-sharing websites to be shut down; it only asked for the ISPs to ensure that the film in question was not illegally distributed. The trouble is that ISPs - and the technology they use - cannot ensure adherence to the order. As a consequence, the ISP played safe - and blocked all popular file-sharing sites.
The majority of those who use file-sharing sites probably use them for legitimate purposes. They have lost access to these sites, thanks to a court order which in no way said that they should do so.
This is a dangerous precedent. India is one of the largest film producers in the world and if the Reliance Big Pictures order is cited as a precedent, ISPs would have to block file-sharing sites almost all through the year.
More pertinently, there are more than enough laws to deal with piracy in all forms, digital or otherwise, and organisations have been created solely to deal with copyright theft. The United Producers and Distributors Forum, says the Centre for Internet and Society, "is now trying to enforce anti-piracy laws by conducting raids across the country with the help of another ex-cop from Mumbai, AA Khan. Yashraj Films has also established anti-piracy offices in the United Kingdom and the United States to curb piracy in those markets, as overseas returns of its films, watched by the desi diaspora, is one of its largest revenue earning sources. The website of Yashraj Films lists news reports from across US and Europe of instances of crackdown on pirates.In the context of intellectual property in the creative industries, these anti-piracy agents have successfully created the halo of illegality around the subject of piracy.
The laws exist, so do bodies that work closely with the police and other governmental authorities to deal with piracy. An interpretation of a fairly innocuous order by the high court has led to a large number of consumers being deprived of some of the services that they pay ISPs for.
The court needs to clarify that the order did not call for all fire-sharing sites to be blocked; that it only wanted ISPs to ensure that the film in question was not distributed illegally.
At the same time, ISPs ought not to hide behind a court order which ordered very differently from their interpretation of the order. They need to discuss the problem with industry stake-holders and their own technology teams and find a solution that is fair to the citizen.
It is pertinent to remember that the same ISPs are also required to ensure that pornographic content is not distributed on the internet. If their interpretation of the Delhi High Court order is extended to pornography, you might as well block access to file-sharing sites once and for all.
Nothing in the digital world is simple. The courts should, while issuing orders such as this, understand the ramifications and how they may be interpreted. Can ISPs, without blocking the file-sharing sites, ensure that Singham's illegal distribution is blocked? The answer, from a technology standpoint, seems to be, "no". In that case, such John Doe orders will certainly impinge on the rights of legitimate consumers.
Find latest and upcoming tech gadgets online on Tech2 Gadgets. Get technology news, gadgets reviews & ratings. Popular gadgets including laptop, tablet and mobile specifications, features, prices, comparison.
Entertainment
In April, Rohit Shetty was among the several celebrities from the film industry who came forward to help the daily wage workers amid the nationwide lockdown due to the coronavirus pandemic.
India
The court said question papers have to be uploaded on Delhi University's portal and sent to students through email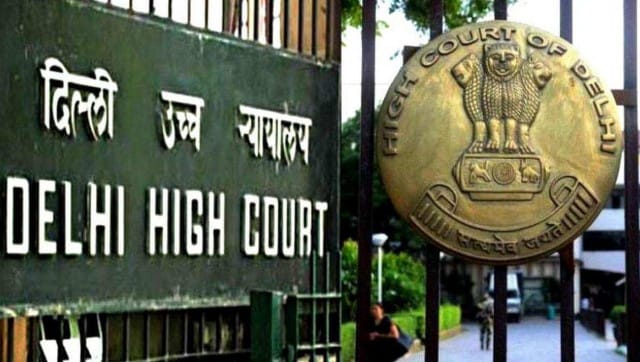 India
According to a March 2019 gazette notification by the Medical Council of India (MCI), the NEET has been made mandatory for pursuing MBBS courses abroad