Silver linings lurk in Diwali mood for India's economy if we look beyond Chinese imports, wavering investments and bad loans
Smartphones, the most visible symbol of 'Digital India's' ambitious expansion, are increasingly Chinese.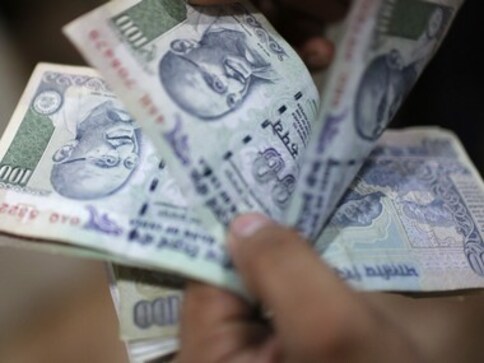 Chinese firecrackers may be dampened by the Supreme Court's crackdown but there is still a big question this Diwali: Is that Ganesha you are worshipping made in China?
As the country celebrates its annual festival of lights and a traditional financial new year with a symbolic worship to the Goddess of Wealth, Lakshmi in the north, there is a classic half-empty versus half-full glass scenario emerging for India's economy. That is not exciting news for a government heading into general elections months away but there are hidden signals that suggest that market economics creates new threats as well as opportunities to which policy-makers wake up late.
Capital expenditure in terms of new projects totalled Rs 1.87 lakh crore in the July-September quarter, compared with Rs 2.68 lakh crore in the previous quarter and Rs 3.65 lakh crore in the quarter before. There was a significant jump in January-March from the Rs 2.15 lakh crore in the last quarter of 2017. You can't find an undeniable upswing in the data but there seems to be a clear signal in the see-saw curve that old-fashioned fairy-tale extrapolation of capital expenditure creating machines that generate high-productivity jobs and high economic growth may be a thing of the past.
The Rs 10-lakh-crore pile of non-performing assets (NPAs) in the public sector dominated banking system, and visible tensions between the Reserve Bank of India and Prime Minister Narendra Modi's government are only indicative of a mood in which no entrepreneur would easily commit ambitious spending plans.
As Mahesh Vyas, the head of the Centre for Monitoring the Indian Economy (CMIE) says, "Although they (CAPEX data) do not show any great deterioration in investment activities, they fail to live up to the small promise held out during the past few months that a revival in the capex cycle was around the corner."
Here's the catch: Are we holding up a cracked mirror to assess the economy based on a past obsession with manufacturing growth that required high capital expenditure in a world that has changed a lot? From the rise of automation technologies and New Age services to an established base of manufacturing capabilities in China, we may be looking at a new-normal scenario in which talk of high CAPEX-driven growth may be nearly as pointless as trying to manufacture typewriters in the era of smartphones.
CMIE data shows that capacity utilisation rose to 75 percent last March, the highest in four years and machinery orders zoomed to their highest in August. It is not as if India does not need machines, but are we stuck in a Nehru-era fantasy of a closed economy? Clearly not. One only has to look at India's smartphone sales to get an inkling of what might be happening: The Chinese dragon may have become a Trojan horse of sorts, deterring fresh investments though every industry will have its own story to tell.
The parliamentary standing committee on commerce said in the last quarter that Chinese imports had "thrown a spanner in the wheel of India's economic progress per se and industrial manufacturing in particular" with imports from China growing from 11.6 percent of all imports in 2013/14 to 16.6 percent in 2017/18 -- precisely the period that should have been the promised achche din (Good days) by the Narendra Modi government.
At $63 billion, the trade deficit with China constitutes more than 40 percent of India's trade deficit. Over the past decade, imports from China increased by $50 billion, while India's exports to that country rose by only $2.5 billion. The committee of MPs even taunted the government's quest to boost the "ease of doing business" in India ranking, in which India has just zoomed by 23 notches to 77, as only making things easier for the Chinese.
From consumer goods and toys to colours to firecrackers to even the statues of Goddess Lakshmi and Ganesha, the 'Made in China' syndrome haunts India's economy. Smartphones, the most visible symbol of "Digital India's" ambitious expansion, are increasingly Chinese. Indians splurged more than Rs 50,000 crore in the year that ended March 2018 buying phones made by just four Chinese brands: Xiaomi, Oppo, Vivo and Honor. The faces selling them were made in Bollywood but the hands were in Shenzen and the minds in Shanghai. These brands ended an extended honeymoon for Indian brands like Micromax, Lava and Intex that once cornered 54% of the market share but are now down to less than 10 percent.
Amid rising oil prices that have raised the average import price from $65 a barrel estimated at the beginning of the financial year to around $80 levels and a weaker rupee that has lost 13 percent against the US dollar this year, the trade scenario is worrisome but the eroded rupee may be a blessing in disguise for those hurt by Chinese imports.
So, is India's economy torn between a rock and a hard place even as a demographic surge drives consumption-driven growth? Answers to where opportunities -- as distinct from threats -- lie elsewhere.
Look beyond bankers singing the bad loan blues to see a robust growth in private equity, the place where startups are born, difficult long-term bets taken and increasingly, where new types of jobs are created in place of old ones.
Strategic consulting firm Bain & Co said in April this year that India was an Asian leader in fund-raising through private equity deals, with India-focused funds growing by 48 percent in 2017 to $5.7 billion. The amount in itself may be small in comparison with the big capital expenditure figures but smaller investments on long-term bets are the ones that guzzle capital as they grow in sunrise industries. Bain said that at around $ 9 billion, Indian "dry powder' remained at levels similar to 2015 and 2016 levels, indicating capital availability for quality ventures.
Alternative investment funds (AIFs), the ones that pour in venture capital and other forms of private high-risk equity, have doubled in India over the past couple of years and numbered 346 in 2017. AIFs raised $5.1 billion in 2017, double the previous year's level. There are around 500 active private equity funds in India. The total deal value in India during 2017 was $26.4 billion, the highest in a decade. Unicorns (billion-dollar valuation startups) like PayTM, Ola Cabs and Flipkart (since acquired by WalMart) were joined by New Age fintech startups and other wannabe growth engines.
There is also a silver lining to the NPA cloud. Distressed asset funds -- away from the bankruptcy court wrangles of headline-grabbing companies such as Essar Steel and Bhushan Steel -- picked up pace. Private equity players included those shopping for distressed assets, playing Batman to rescue companies that had juice left in them but were troubled by short-term cash flow problems. From homegrown Edelweiss and Piramal groups to international names like Blackstone and Bain, those are among nurturing ailing companies back to health.
If we look at the backroom boys nursing back old-economy companies and the dealmakers incubating high-quality future giants in venture capital rather than the quarrelsome safari-suit capitalists at the National Company Law Tribunal, there is more room for hope and optimism this Diwali. A silver lining may be a better thing to buy this Dhanteras than a golden fantasy.
(The writer is a senior journalist and commentator. He tweets as @madversity)
Find latest and upcoming tech gadgets online on Tech2 Gadgets. Get technology news, gadgets reviews & ratings. Popular gadgets including laptop, tablet and mobile specifications, features, prices, comparison.
Business
National Payments Corporation of India brings onboard new members as part of its shareholding party.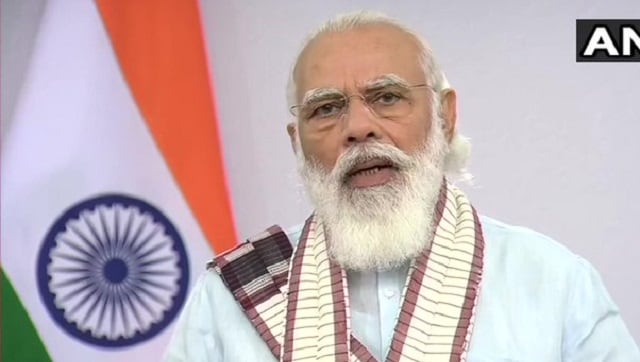 India
Modi last visited Gujarat on 28 November, when he spent around an hour at Zydus Cadila's Biotech Park to assess the preparations of its COVID-19 vaccine