Signs of pick up in bank credit, says SBI's Arundhati Bhattacharya
There are lot of plans, which corporates have finalised and they have also started working on projects, the SBI chief said.
Mumbai: State Bank of India's chairperson Arundhati Bhattacharya today said there are signs of pickup in bank credit and demand for working capital from corporates has also started to rise.
"We are seeing green shoots in the credit cycle. We are seeing some brownfield projects coming in. There are a few new projects in the renewable energy segment but not too many. We also see some signs of pickup in working capital," Bhattacharya told reporters in Mumbai on the sidelines of a banking event organised by the Indian Chamber of Commerce (ICC).
There are lot of plans, which corporates have finalised and they have also started working on projects, she said.
"We have to give a little time for these projects to be properly framed for them to be brought for financing. There is no point in hurrying this process," Bhattacharya said.
The government's effort to set up various committees to look at the public-private partnership (PPP) structure and tender documentation, among others, would help speed up implementation of projects, she said.
Answering a question about stake sale in its general and life insurance arms, Bhattacharya said that SBI is yet to finalise valuation of these companies.
"In between, the IRDA issued draft guidelines regarding the bank assurance model due to which the valuation exercise was on hold. Now that revised guidelines have come, the valuation exercise has restarted. So, we will know in a little while," Bhattacharya said.
When asked about US Fed rate hike, she answered that market has already discounted one rate hike.
"If the data supports them then there may be two rate hikes (by US Fed) but if it doesn't, then there may be one.
But I think one rate hike is accepted and discounted," Bhattacharya said.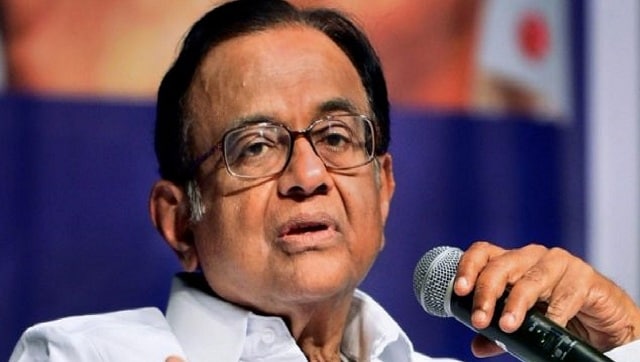 Politics
Addressing a press conference, Chidambaram said a slower rate of growth has been the "hallmark" of the present government in the last eight years, and the post-pandemic recovery has been "indifferent and halting
Business
To begin to realise the potential of women as business owners, the private and public sectors need to work together to enable greater access to markets and funding
Business
The NSE Nifty declined 33.45 points or 0.20 per cent to close at 17,069.10.