Sick Delhi: Environmentalists squarely blame diesel cars
For every 2.3 persons living in the city, Delhi has one vehicle. It is no wonder then that environmentalists blame the capital's air pollution on vehicular pollution - more specifically, on diesel cars.
For every 2.3 persons in the city, Delhi has one vehicle. Little wonder that environmentalists blame the capital's air pollution on vehicular pollution -more specifically, on diesel cars which have become the standard in the passenger car auto industry.
According to the state's Transport Department, the number of private vehicles registered with it as on 30 September 2012 was 72,04,960. Divide that by the population of Delhi, which according to the 2011 Census of India is 16,753,235 and we get one car for every 2.3 persons.
Following alarming levels of particulate matter in the city's air on Monday, 14 January, PM 2.5 levels for which ranged from 130 to 565 mg/cu m, Environment Pollution Prevention and Control Authority (EPCA), the body under the MoEf that monitors pollution, and other environment activists have renewed their demand for taking vehicles run on diesel off roads.
"Diesel vehicles are the culprits and mainly responsible for the release of both, Oxides of Nitrogen (NOx) and carbon dioxide (CO2), into the atmosphere. These are particulate matter in the range of PM 2.5 which are very tiny and enter our body while we breathe. They are highly carcinogenic and can also cause bronchitis, cancer and asthma among other things -- and they are mostly emitted by diesel," Bhure Lal, chairman, EPCA, told Firstpost.
Increased NOx and CO2 in the atmosphere is hazardous for health and can spike respiratory infections, which in turn will increase hospital admissions, he said.
According to a 'White paper on pollution in Delhi', the city's main sources of air pollution are emissions from vehicles (67%), coal based thermal power plants (13%), industrial units (12%) and domestic (8%).
SEEKING A BAN ON DIESEL CARS
The Environment Pollution (Prevention & Control) Authority has been shouting hoarse about banning diesel cars since it released its report in 2007 and while the government takes one tiny step at a time, the measures have not been effective enough. Diesel cars continue to rule the auto roost, with even the luxury car segment following suit .
"The Delhi government tried to make a change to this status by introducing diesel cess. But, the diesel lobby made a huge noise about it and petrol pump owners too jumped on to the bandwagon. Because the diesel lobby is very strong, the government finds it very difficult to take effective steps," he said.
This restriction is also partly self imposed. The perception is that any major move towards bringing about a correction in the diesel situation affects the economy and this causes a hurdle in implementing solid policies.
"The government recently took a bold step by increasing diesel prices. But it saw a cascading effect on the economy. This fear is what keeps them from taking steps to curbing diesel use," Lal said.
Following Delhi's pollution problems in the later 90s, the state government made it mandatory for all public buses and autos to run on CNG and the policy showed results - the decline and stabilisation of pollution. However, Delhi's private vehicle population which was around 28 lakh in 2000, today stands at 72 lakh.
'CAR OWNERS DON'T CARE ABOUT THE ENVIRONMENT, ONLY ABOUT SAVING MONEY'
"Most privately-owned cars today are diesel cars. Whether they are hatchbacks, mid size executive cars, SUVs or luxury cars, like Mercedes, Audi and BMWs -- all are diesel. People too are not bothered about the environment, all they care about is saving their money," Lal said.
EPCA had first raised this issue in 1999 when dieselisation of the automobile fleet had just begun. The report said that in 2007 the total number of diesel cars in Delhi added particulate emissions equivalent to those from nearly 30,000 diesel buses.
According to the report, the total share of diesel cars in the late 1990s was only 4 percent, but the lower price of diesel fuel compared to petrol and the emergence of a large number of new diesel car models in the market gradually saw the auto sector make this shift. Lal told Firstpost, that more than 60 percent personal vehicles on the roads in Delhi NCR region run on diesel.
While the government has taken stop gap measures to decrease pollution, Lal is of the view that if India really wants to come out strongest among emerging economies, it must focus on the country's environmental health.
"We must get to setting our own house in place and not bother about other countries that have worse pollution. I believe that only that country and economy which maintains its environment will survive the race. Environment well being and health of a country is deeply related to economic growth," he said.
STEPS TO CURB POLLUTION
Lal and the EPCA have a three-pronged approach to dealing with the vehicular pollution problem.
1. Promoting the public transport system on a mass scale and make it efficient, reliable and punctual.
2. Improve the electricity supply to the outskirts of the Delhi NCR region and ban generators that are run on crude oil or kerosene.
"In adjacent parts of Delhi, many places do not have electricity for 6-8 hours. Due to this the use of generators is very prevalent. These generators spew toxic gases which then contribute to the pollution of a place. And the atmosphere does not distinguish between one region and another, so the pollution of one place becomes the problem of nearby areas too," Lal explains.
3. Dieselisation and also use of fuels like petrol and kerosene should be curbed and CNG should instead be promoted.
"The price difference between CNG and diesel should be increased substantially, so as to urge people to use CNG instead of diesel," Lal said.
Many like Anumita Roy Chowdhury, Executive Director - Research and Advocacy at the Center for Science and Environment, want the government to be consistent with their policies and serious about addressing environmental concerns.
"CNG was part of the first generation action to prevent air pollution -- and we did see an improvement in Delhi's air. But in 2007, coinciding with the resurgence of the auto industry, levels of air pollution were rising consistently," she said. "The government takes action ever so often, but it needs to keep the momentum going. It has to be consistent," she added.
Chowdhury too backs the proposal to improve public transport systems so as to encourage its use across the population.
"The dependence on personal vehicles is growing. Motorisation and dieselisation are also becoming very serious issues, promoting the emission of hazardous gases like NOx and CO2 into the air," she said. She also suggests that the government should impose taxes on personal vehicles and increase parking prices to disincentives the use of private cars.
"The pattern in the city of everyone wanting to drive their own cars is causing this imbalance in air quality," she said.
Subscribe to Moneycontrol Pro at ₹499 for the first year. Use code PRO499. Limited period offer. *T&C apply
India
Jacob has been booked for sedition along with climate activist Disha Ravi. They have been accused of being involved in sharing a "toolkit" related to the farmers' protest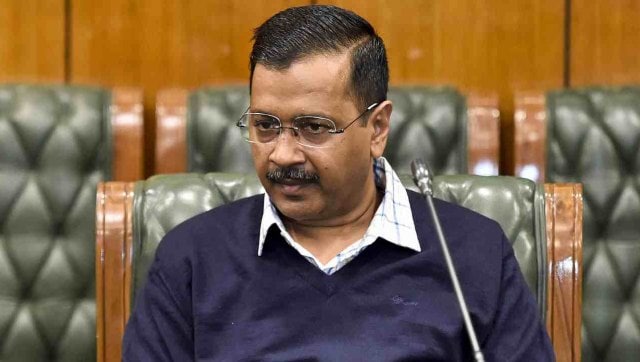 India
The Budget for 2021-22 is expected to focus on health, basic infrastructure and transport, said senior officials
Politics
The Delhi CM's remarks come at a time when BJP failed to bag even a single ward in the bypolls. Delhi BJP President Adesh Gupta said that the party 'honours' the mandate given by people