Several firms snap ties with Suhel Seth's brand consultancy Counselage after sexual misconduct allegations
Seth played a key role in rebuilding the Tata brand in the wake of abrupt sacking of then Tata Sons chairman Cyrus Mistry in 2016.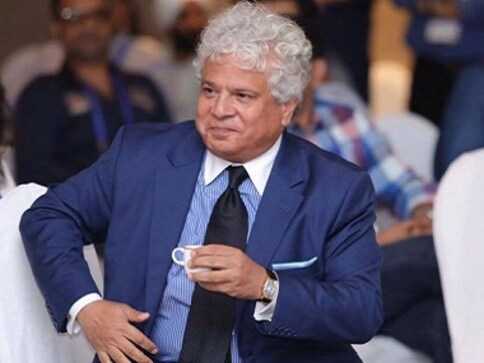 Several companies have severed ties with celebrity consultant Suhel Seth following allegations of sexual misconduct by several women.
Tata Sons, the promoter of major operating Tata group companies, on Monday, also decided to terminate its contract with Counselage, a brand consultancy firm owned by Seth.
The website of Counselage, a brand marketing consultancy focused on advisory services, is not functional as of now. A message on the website displays: Our website is currently undergoing scheduled upgrades.
Seth has been the brand consultant on the board Adani Group, Coco-Cola India, GMR, Mahindra, JSW and others.
Adani Group where Suhel Seth had been a brand consultant told Firstpost that he was hired in October 2017. His contract was set to expire in September 2018. However, the company decided not to renew his contract as it has decided to do away with external consultants and carry out these roles in-house. "This was a decision we had taken and so Seth's contract wasn't renewed," a company spokesperson told Firstpost, refuting that the #MeToo campaign against Seth had anything to do with their decision.
Seth was also associated with Coca-Cola. When contacted, company sources said he is not affiliated with the Board or the company currently. "He is also not a consultant for the Board or company presently," the company said in a statement.
He worked as a brand consultant with JSW for a year between 2015 and 2016, a report in The Hindu said. "His contract expired in 2016 and we have not engaged him since then," said a JSW official.
Suhel Seth was with the Mahindra Group earlier. On being contacted, the company said in a statement: As on date, Suhel Seth is not an advisor to the Mahindra Group.
--With PTI inputs