Seventh Pay Commission: Will govt staff get allowances from July? Cabinet decision likely today
If the Pay Commission recommendations on allowances are implemented fully, then as per estimates the cost to the exchequer will be Rs 29,300 crore
The wait for the allowances by the central government staff is likely end today as the Cabinet meeting is expected to take a final decision on the long-pending recommendations submitted by Ashok Lavasa Committee, according to media reports.
The Lavasa Committee has suggested modifications in some allowances applicable universally to all employees and also for those in specific categories, including railways and defence, after examining the 7th Pay Commission recommendations.
The Lavasa Committee on allowances was constituted by the government to examine the Central Pay Commission (CPC) recommendations on allowances. It had submitted its report to Finance Minister Arun Jaitley in April 2017.
There are about 47 lakh central government employees.
The report was first examined by the Department of Expenditure and then placed before the Empowered Committee of Secretaries (E-CoS) set up to screen the 7th CPC recommendations. Their proposals have been pending for approval before the Cabinet.
Earlier a report in The Financial Express had said that the government is likely to start disbursing the revised allowances from July. The revised allowance is expected to include house rent allowance (HRA) too.
The report, citing sources, also said the HRA in cities with more than 5 million population is likely to be 27 percent of the basic pay. Though this is lower than the existing rate, which stands at 30 percent of the old basic salary, after taking into account the 23.55 percent rise in salary, as per the Seventh Pay Commission, the increase in absolute terms will be higher, the report says. This is also higher than 24 percent recommended by the pay panel.
While recommendations of the CPC on pay and pension were implemented with the approval of the Cabinet, allowances continued to be paid at old rates.
The Committee was set up in view of significant changes recommended by the CPC in the allowances structure and a large number of representations received in this regard from various staff associations as well as the apprehensions conveyed by various ministries and departments
The CPC had recommended that of a total of 196 allowances, 52 be abolished altogether and 36 be abolished as separate identities by subsuming them in another allowance.
The pay panel had recommended abolition of or subsuming of allowances like acting, assisting cashier, cycle, condiment, flying squad, haircutting, rajbhasha, rajdhani, robe, shoe, shorthand, soap, spectacle, uniform, vigilance and washing.
The committee, the ministry said, held extensive stakeholder consultations and detailed examination of the recommendations so as to address the concerns of the stakeholders.
If the Pay Commission recommendations on allowances are implemented fully, then as per estimates the cost to the exchequer will be Rs 29,300 crore.
With inputs from PTI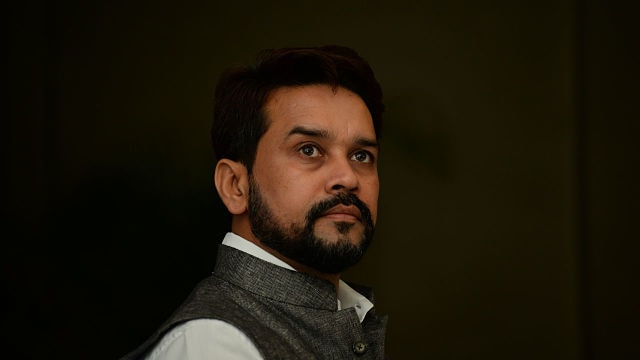 India
The scheme would continue till 31 March, 2026, with a financial implication of Rs 4,607.3 crore to the exchequer
India
Prime Minister Narendra Modi in his address to the nation on last Independence Day had announced that a new university would be established in Ladakh