Sensex settles with losses in choppy session as buying sentiment remain subdued amid liquidity concerns
The BSE Sensex tumbled 109.79 points to 36,542.27, and the broader NSE Nifty shed 13.65 to close at 11,053.80.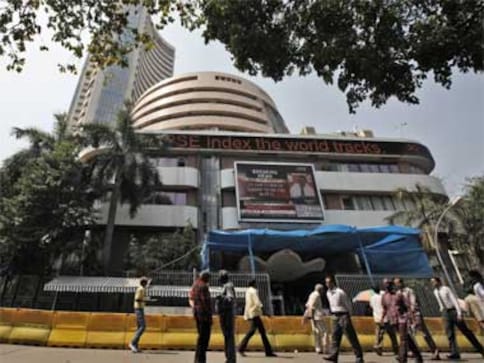 Mumbai: Benchmark Sensex settled with losses in a choppy session Wednesday as buying sentiment remained subdued amid liquidity concerns in the NBFC space.
Investors also remained on the sidelines ahead of US Federal Reserve's policy outcome as well as expiry of September derivative contracts Thursday, brokers said.
On the global front, crude oil traded above $81 per barrel while the trade spat between the US and China showed no signs of easing.
The BSE Sensex tumbled 109.79 points to 36,542.27, and the broader NSE Nifty shed 13.65 to close at 11,053.80.
IT and FMCG counters came under robust selling pressure, while the stock-specific action was seen in the banking and financial service sectors.
The 30-share Sensex touched a high of 36,938.74 at the outset after domestic investors pressed on with buying. However, it soon turned choppy and hit a low of 36,357.93. It finally closed lower by 109.79 points, or 0.30 percent, at 36,542.27.
The NSE Nifty closed lower by 13.65 points, or 0.12 percent, at 11,053.80. Intra-day, it shuttled between 11,145.55 and 10,993.05.
On a net basis, foreign institutional investors (FIIs) sold shares worth Rs 1,231.70 crore Tuesday, while domestic institutional investors (DIIs) bought equities to the tune of Rs 2,284.26 crore, as per provisional data.
"Worries over liquidity issues in NBFC space demoralised investors in domestic markets. Market staid on a cautious sentiment ahead of Fed policy outcome and higher oil price as major OPEC producers declined to increase the output.
"Volatility in global markets is likely to remain elevated in the short term given cancellation of trade talks between US and China," said Vinod Nair, Head of Research, Geojit Financial Services.
Tata Motors emerged as the top loser among the Sensex constituents, tumbling 3.15 percent, followed by Wipro at 2.91 percent.
Other losers included ITC 2.67 percent, SBI 2.31 percent, Maruti Suzuki 1.99 per cent, TCS 1.91 percent, HUL 1.44 percent, Infosys 1.20 percent, NTPC 1.15 percent, ONGC 1.10 percent, Kotak Bank 1.08 percent and Coal India 0.98 percent.
Yes Bank spurted 1.73 percent after its board Tuesday sought at least a three-month extension for MD and CEO Rana Kapoor from RBI.
Other winners were Vedanta Ltd 4.70 percent, RIL 1.72 percent, Tata Steel 1.52 percent, L&T 1.05 percent, HDFC Bank 0.80 percent and ICICI Bank 0.76 percent.
Sugar stocks ended lower despite the Cabinet Wednesday approving a Rs 5,500 crore package for the sugar industry.
In sectoral terms, the BSE IT index fell 1.60 percent, FMCG 1.44 percent, teck 1.36 percent, auto 0.99 per cent, PSU 0.14 percent and power 0.01 percent.
However, metal index rose 1.73 percent, realty 1.69 percent, capital goods 1.23 percent, energy 1.08 percent, oil and gas 0.62 percent, healthcare 0.40 percent, consumer durables 0.14 percent and bankex 0.04 percent.
Outperforming the overall trend, broader markets ended higher as investors accumulated select stocks after recent losses. The BSE mid-cap index rose 0.42 per cent and small-cap index gained 0.12 percent.
Elsewhere in Asia, Hong Kong's Hang Seng advanced 1.15 percent, while Japan's Nikkei rose 0.39 percent. Shanghai Composite index too gained 0.92 percent.
In Europe, Frankfurt's DAX slipped 0.11 percent, while Paris CAC gained 0.25 percent in their early deals. London's FTSE too inched up 0.05 percent.
US stocks closed mixed Tuesday as rising interest rates hurt stocks that pay big dividends.
Business
After initial losses, BSE Sensex rose by 0.41 percent or 233.25 points to 57,340.40, while NSE Nifty 50 opened at 17,055.80 and rose by 0.08 percent, gaining 12.90 points to 17,039.35
Business
The domestic market indices BSE Sensex and NSE Nifty were in freefall on the morning of Friday, 26 November